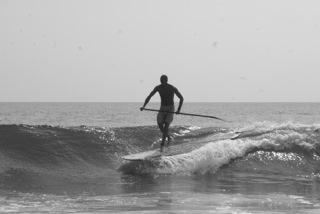 Michael's Wall:
Hey Mike, Just sending out reminders to people to try and sign up early for the dean this Year. Thanks again. You can sign up on here and set up your fundraising page at thedrcf.com
Posted by Sean Duffey on Thu, 25 May 2017 14:15:38
---
Hey Michael! We are excited to send out cape sup challenge shirts to this years winners! If you could send your mailing address to lexi@eastofmaui.com, we will get it out to ASAP...thanks and congrats!
Posted by Lexi Oleynik on Wed, 24 Aug 2016 13:30:40
---
Mike, please join us this Saturday August,6 at victory park in Rumson, NJ. Its a great charity and race (WhatSUP). Prize money will be awarded. Hope you can make it!
Posted by Michael Fithian on Mon, 01 Aug 2016 13:51:51
---
We are excited to have you join us on Memorial Day in OC, NJ. Please check the schedule on Paddleguru and follow the OC Paddleboard Facebook page to get any last minute updates. Check in at the Ocean City Music Pier begins Friday from 2-10 pm and again on Saturday from 6:15-7:30am, where you will get your race bag, bib, and chip. Thank you for joining us as we honor our greatest Heroes.
Posted by Becky Jenkins on Fri, 23 May 2014 03:16:19
---
| Title | Michael's Entries | Location | Date |
| --- | --- | --- | --- |
| Treasure Island Pirate Paddle IV 2018 | View Entries | Riverfront Park, River Road, Point Pleasant, NJ | 05/19/2018 |
| Polar Paddle 2018 - South End Surf N Paddle and ALO | View Entries | 498 Pearl St, Beach Haven, NJ 08008 | 02/03/2018 |
| SUP the River 2017 | View Entries | Toms River Country Club, Toms River, NJ | 09/16/2017 |
| Tom's River Paddle Race 2017 | View Entries | Toms River Road, Toms River, NJ | 08/27/2017 |
| 2017 LBTBP Pick Your Poison Five-Miler | View Entries | Bayview Park, Long Beach Township, NJ | 08/12/2017 |
| Fish Alley Paddle Fest 2017 | View Entries | Harbor Outfitters, 329 43rd Place, Sea Isle City, NJ | 07/23/2017 |
| LBI Paddle Classic 2017 | View Entries | 6805 Long Beach Blvd. (Bay View Park) Long Beach Twp., NJ | 07/15/2017 |
| Shore Paddle 2017 | View Entries | Shrewsbury Sailing & Yacht Club, Seawaneka Avenue, Oceanport, NJ | 06/17/2017 |
| 2017 DRCF Paddle For A Cause | View Entries | Golden Nugget Hotel, Castle Boulevard, Atlantic City, NJ 08401 | 06/10/2017 |
| Hop Sauce Tune-up Paddle Race | View Entries | 351 Taylor Ave, Beach Haven, NJ | 06/03/2017 |
| Treasure Island Pirate Paddle III 2017 | View Entries | Riverfront Park, River Road, Point Pleasant, NJ | 05/20/2017 |
| SUP the River | View Entries | Toms River Country Club, Toms River, NJ | 09/17/2016 |
| Barnegat Bay Challenge 2016 | View Entries | West 13th Street, Ship Bottom, NJ | 08/29/2016 |
| Cape SUP Challenge 2016 | View Entries | 104 St Louis St, Dewey Beach, DE | 07/23/2016 |
| LBI Paddle Classic 2016 | View Entries | 6805 Long Beach Blvd. (Bay View Park) Long Beach Twp., NJ | 07/17/2016 |
| 2nd Annual Seas It Downwinder | View Entries | Allenhurst Beach Club Office, Corlies Avenue, Allenhurst, NJ | 07/09/2016 |
| Windward Warrior | View Entries | 265 Princeton Ave, Brick, NJ 08724 | 06/19/2016 |
| 2016 DRCF Paddle For A Cause Presented by J&L Amish Depot | View Entries | Golden Nugget Hotel, Castle Boulevard, Atlantic City, NJ 08401 | 06/11/2016 |
| 3rd Annual Stand Up For Our Schools 2016 | View Entries | 79 Tecumseh , Medford Lakes, NJ | 06/05/2016 |
| Treasure Island Pirate Paddle II | View Entries | Riverfront Park, River Road, Point Pleasant, NJ | 05/22/2016 |
| Cape SUP Challenge 2015 | View Entries | 104 St Louis St, Dewey Beach, DE | 07/25/2015 |
| 2015 Paddle For A Cause presented by Johnson's Popcorn | View Entries | Golden Nugget Hotel, Castle Boulevard, Atlantic City, NJ 08401 | 06/13/2015 |
| Treasure Island Pirate Paddle | View Entries | Riverfront Park, River Road, Point Pleasant, NJ | 05/17/2015 |
| Shark River Paddle Battle | View Entries | Memorial Park, Riverview Avenue, Neptune City, New Jersey | 09/27/2014 |
| Paddle AC presented by DelMoSports 2014 | View Entries | Bader Field, 600 North Albany Avenue, Atlantic City, New Jersey | 08/08/2014 |
| Stand Up 4 SEALS | View Entries | Ocean City Music Pier, Moorlyn Terrace, Ocean City, New Jersey | 05/24/2014 |
Check out all the PaddleGuru Races »
Races For Which You Are an Admin:
| Race | Date | Listing | Registration | Duplicate Race |
| --- | --- | --- | --- | --- |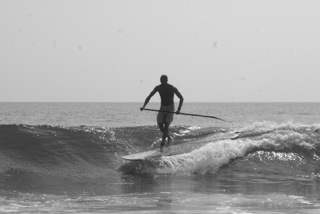 Ocean Club:
Sprint Club: