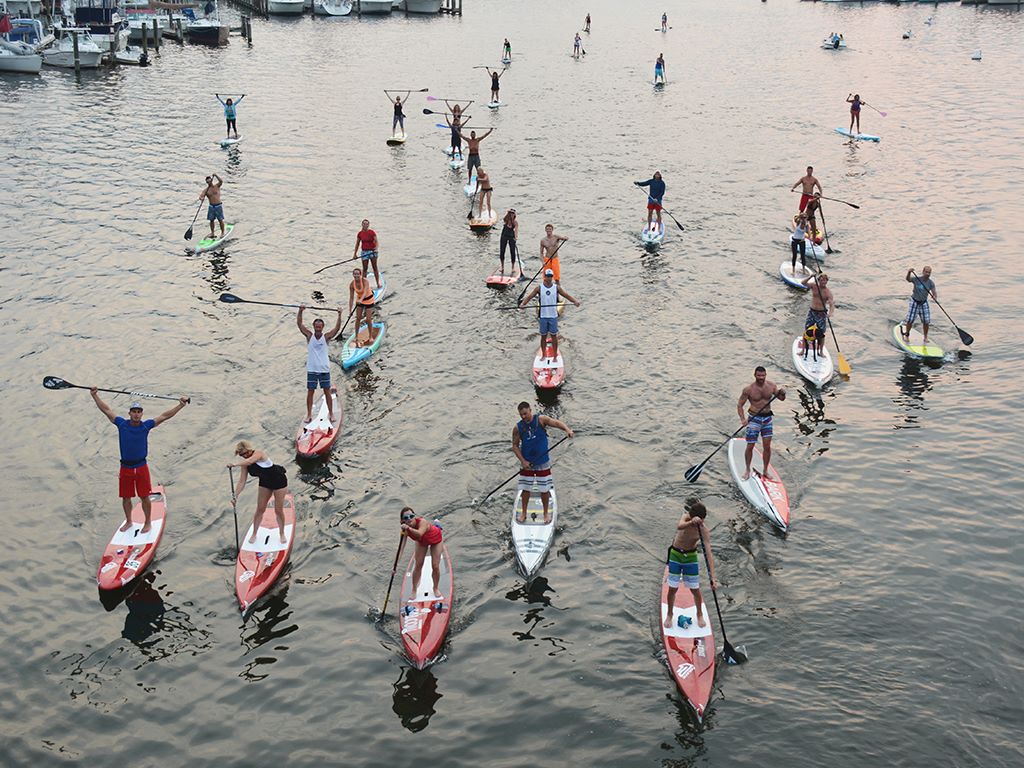 Mary's Wall:
Hey Mary, Just wanted to give you the heads up about this years Dean Randazzo Cancer Foundation Paddle for a Cause. Its on June 10th. We have 2 races, a 22.5 mile race that goes around Atlantic City, and a 8 mile bay race. Cash prize for top 3 women in 22.5 M. All proceeds go to helping people financially who are battling cancer. Hope to see you there. Info is at thedrcf.com
Posted by Sean Duffey on Thu, 01 Jun 2017 14:00:54
---
Hey Mary! We are excited to send out race shirts to the winners of this years cape sup challenge! If you send your address to lexi@eastofmaui.com we can send it out to you asap! Thanks and congrats!
Posted by Lexi Oleynik on Wed, 24 Aug 2016 13:35:07
---
| Title | Mary's Entries | Location | Date |
| --- | --- | --- | --- |
| Paddle Second Chance 2018 | View Entries | Holts Landing State Park, Millville DE | 06/23/2018 |
| Bay Bridge Paddle 2018 | View Entries | Sandy Point State Park, 1100 East College Parkway, Annapolis, MD | 06/02/2018 |
| The Carolina Cup 2018 | View Entries | Wrightsville Beach, NC | 04/19/2018 |
| Kumu'ohu Challenge 2018 | View Entries | 3700 K Street Northwest, Washington, DC | 04/14/2018 |
| Lianne Ritter 2018 | View Entries | 2802 Solomons Island Road, Edgewater, MD 21037 | 11/11/2017 |
| Surf to Sound 2017 | View Entries | Blockade Runner Beach Resort, Waynick Boulevard, Wrightsville Beach, NC | 11/02/2017 |
| Cape2Cape Crossing Virginia 2017 | View Entries | Cape Charles, Virginia | 09/23/2017 |
| Battle on the Bay 2017 | View Entries | 201 60th Street, Ocean City, Maryland 21842 | 08/26/2017 |
| Naish Columbia Gorge Paddle Challenge 2017 | View Entries | Waterfront Park, Hood River Waterfront Trail, Hood River, OR | 08/19/2017 |
| East of Maui-Eastport YC Chesapeake Stand Up Challenge 2017 | View Entries | Eastport Yacht Club, First St, Annapolis, MD | 07/08/2017 |
| Cape to Cape Paddle 2017 | View Entries | 1000 Beach Ave, Cape May, NJ | 06/25/2017 |
| Return to Goat Island 2017 | View Entries | Snow Hill, Maryland | 06/17/2017 |
| Treasure Island Pirate Paddle III 2017 | View Entries | Riverfront Park, River Road, Point Pleasant, NJ | 05/20/2017 |
| Bay Bridge Paddle 2017 | View Entries | Sandy Point State Park, 1100 East College Parkway, Annapolis, MD | 04/29/2017 |
| The West Marine Carolina Cup 2017 | View Entries | Wrightsville Beach, NC | 04/19/2017 |
| Chucktown Showdown 2016 | View Entries | 0 Lockwood Blvd, Charleston, SC | 09/17/2016 |
| Wye Island Regatta 2016 | View Entries | Wye Mills, MD | 09/10/2016 |
| Cape SUP Challenge 2016 | View Entries | 104 St Louis St, Dewey Beach, DE | 07/23/2016 |
| East of Maui-Eastport YC Chesapeake Stand Up Challenge 2016 | View Entries | Eastport Yacht Club, First St, Annapolis, MD | 07/09/2016 |
| Paddle Second Chance | View Entries | Holts Landing State Park, Millville DE | 06/25/2016 |
| Return to Goat Island | View Entries | Snow Hill, Maryland | 06/18/2016 |
| Surf Swap Challenge, now FLOAT FEST 2016 | View Entries | 201 60th Street, Ocean City, MD | 06/04/2016 |
| Bay Bridge Paddle | View Entries | Sandy Point State Park, 1100 East College Parkway, Annapolis, MD | 05/14/2016 |
| The West Marine Carolina Cup 2016 | View Entries | Wrightsville Beach, NC | 04/19/2016 |
| Lianne Ritter Regatta | View Entries | 2802 Solomons Island Rd, Edgewater, Maryland 21037 | 11/07/2015 |
| Sandy Point Paddlefest ***Date Changed to Oct 10th*** | View Entries | East Beach, Sandy Point State Park, East College Parkway, Annapolis, MD | 10/10/2015 |
| Pacific Paddle Games presented by Salt Life | View Entries | Doheny Beach, Dana Point, CA | 10/10/2015 |
| Chucktown Showdown 2015 | View Entries | 0 Lockwood Blvd, Charleston, SC | 09/19/2015 |
| 23rd Annual Wye Island Regatta | View Entries | Wye Landing, MD | 09/12/2015 |
| Battle on the Bay 2015 | View Entries | 201 60th Street, Ocean City, Maryland 21842 | 08/22/2015 |
| East Coast SUP CUP 2015 | View Entries | North Division Street, Ocean City, MD 21842 | 07/18/2015 |
| East of Maui-Eastport YC Chesapeake Stand Up Challenge 2015 | View Entries | Eastport Yacht Club, First St, Annapolis, MD | 07/11/2015 |
| Paddle Second Chance 2015 | View Entries | Holts Landing State Park, Millville DE | 06/28/2015 |
| Stand Up Paddle Annnapolis & KIOCC Holo Niu Race 2015 | View Entries | Kent Island Yacht Club, Yacht Club Drive, Chester, MD | 06/06/2015 |
Check out all the PaddleGuru Races »
Races For Which You Are an Admin:
| Race | Date | Listing | Registration | Duplicate Race |
| --- | --- | --- | --- | --- |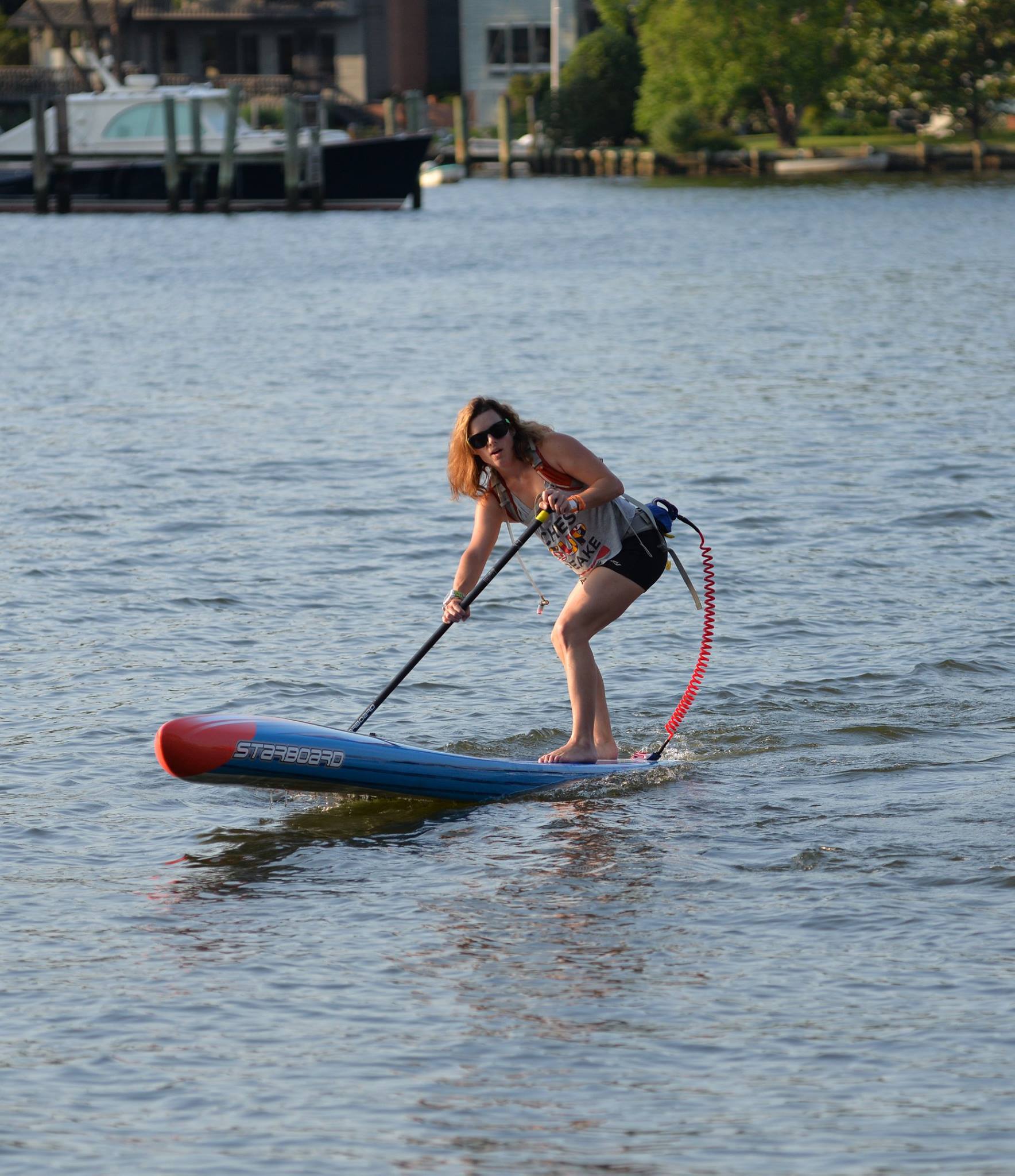 Sprint Club: