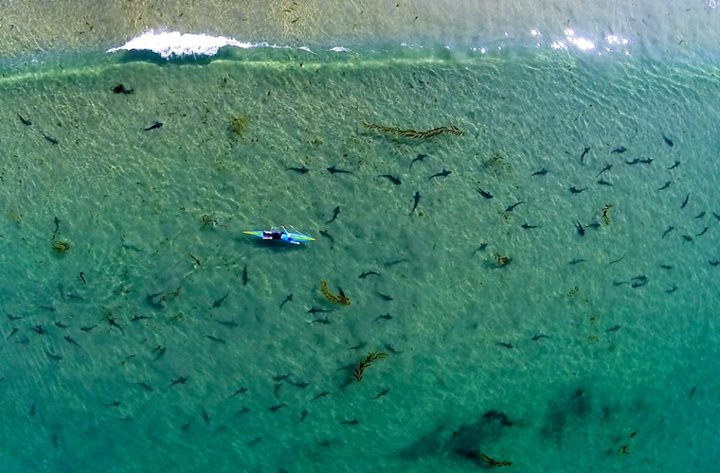 Deon's Wall:
hello am miriam female single never married please i have very important business to share with you reply me here (miriamwani@hotmail.com )
Posted by Miriameden Eden on Tue, 07 Mar 2017 20:27:28
---
We want to invite you to Paddle Stars, visit www.PaddleStars.com lot's of great prizes, trophies and events. Cash purse $12,000. It's going to be an incredible weekend on one of the worlds best beaches! Join us at Paddle Stars.
Posted by Thomas Ganz Jr on Wed, 04 Jun 2014 18:20:11
---
Just got selected to represent the USA PADDLEBOARD TEAM for Nicaragua. Feeling proud to represent!
Posted by Deon Lourens on Fri, 18 Apr 2014 03:41:23
---
No drafting!!!
Posted by John Kucera on Tue, 26 Feb 2013 14:25:39
---
Hey Deon! Just a reminder, this race, same as NAC- all prone boards race agasint each other.. bring the fast board!
Posted by Cheance Adair on Thu, 14 Feb 2013 00:39:16
---
| Title | Deon's Entries | Location | Date |
| --- | --- | --- | --- |
| Lanakila Classic 2018 | View Entries | Seaside Lagoon, Portofino Way, Redondo Beach, CA | 02/24/2018 |
| NAC Hal Rosoff Classic 2018 | View Entries | Newport Aquatic Center Inc, Whitecliffs Drive, Newport Beach, CA | 02/10/2018 |
| 2018 Hanohano Huki Ocean Challenge | View Entries | Bonita Cove Park, Mission Bay Park, San Diego, CA | 01/27/2018 |
| Tecolote 5000 2017 - 5K Multi Craft Paddle | View Entries | SDCKT Boathouse at the Youth Aquatic Center 1750 Fiesta Island Road, San Diego, CA | 12/30/2017 |
| Becky Stuart Memorial 2017 - Official Registration | View Entries | Oceanside, CA 92057 | 12/02/2017 |
| SDOCC La Jolla Shores Invitational 2017 | View Entries | Kellogg Park, La Jolla, CA | 11/11/2017 |
| Sunday Sunday Sunday Race Series #3 2017 | View Entries | Bonita Cove, San Diego, CA | 09/24/2017 |
| Sunday Sunday Sunday Race Series #2 2017 | View Entries | Bonita Cove, San Diego, CA | 07/23/2017 |
| Sunday Sunday Sunday Race Series #1 2017 | View Entries | Bonita Cove, 1100 W Mission Bay Dr, San Diego, CA 92109 | 06/11/2017 |
| Paddle Big Bear 2017 | View Entries | Veterans Park, 450 Knickerbocker Road, Big Bear Lake, CA 92315 | 06/10/2017 |
| Silver Blade International Regatta 2017 | View Entries | 1750 Fiesta Island Road, San Diego, CA | 04/08/2017 |
| The Cold Hands Paddle 2017 | View Entries | Cabrillo Beach, Stephen M White Drive, San Pedro, CA | 03/05/2017 |
| Lanakila Classic 2017 | View Entries | Seaside Lagoon, Portofino Way, Redondo Beach, CA | 02/25/2017 |
| NAC Hal Rosoff Classic 2017 | View Entries | Newport Aquatic Center Inc, Whitecliffs Drive, Newport Beach, CA | 02/11/2017 |
| 2017 Hanohano Huki Ocean Challenge | View Entries | Bonita Cove Park, Mission Bay Park, San Diego, CA | 01/28/2017 |
| Sunday Sunday Sunday Race Series #2 2016 | View Entries | Bonita Cove, San Diego, CA | 08/07/2016 |
| Dana Ocean Challenge 2016 | View Entries | Dana Point Harbor, Dana Point, CA | 03/19/2016 |
| Lanakila Classic 2016 | View Entries | Seaside Lagoon, Portofino Way, Redondo Beach, CA | 02/20/2016 |
| NAC Hal Rosoff Classic 2016 | View Entries | Newport Aquatic Center Inc, Whitecliffs Drive, Newport Beach, CA | 02/06/2016 |
| 2016 Hanohano Huki Ocean Challenge | View Entries | Bonita Cove Park, Mission Bay Park, San Diego, CA | 01/23/2016 |
| Tecolote 5000 2015 | View Entries | SDCKT Boathouse at the Youth Aquatic Center 1750 Fiesta Island Road, San Diego, CA | 12/12/2015 |
| Becky Stuart Memorial Race 2015 - Official Registration | View Entries | Oceanside, CA 92057 | 12/05/2015 |
| Sunday Sunday Sunday Race Series 11-15-15 | View Entries | Bonita Cove, San Diego, CA | 11/15/2015 |
| SDOCC La Jolla Shores Invitational 2015 | View Entries | Kellogg Park, La Jolla, CA | 11/07/2015 |
| Pacific Paddle Games presented by Salt Life | View Entries | Doheny Beach, Dana Point, CA | 10/10/2015 |
| Sunday Sunday Sunday Race Series 8-9-15 | View Entries | Bonita Cove, San Diego, CA | 08/09/2015 |
| Silver Blade Regatta 2015 | View Entries | 2800 Olympic Parkway, Chula Vista, CA | 04/11/2015 |
| Dana Ocean Challenge 2015 | View Entries | Dana Point Harbor, Dana Point, CA | 03/21/2015 |
| Lanakila Classic 2015 | View Entries | Seaside Lagoon, Portofino Way, Redondo Beach, CA | 02/28/2015 |
| Hal Rosoff Classic 2015 | View Entries | Newport Aquatic Center Inc, Whitecliffs Drive, Newport Beach, CA | 02/07/2015 |
| 2015 Hanohano Huki Ocean Challenge | View Entries | Bonita Cove Park, Mission Bay Park, San Diego, CA | 01/24/2015 |
| 2014 Tecolote 5000 | View Entries | San Diego Canoe Kayak Team (SDCKT), Fiesta Island Road, San Diego, CA | 12/13/2014 |
| Becky Stuart Memorial Race 2014 | View Entries | Oceanside, CA | 12/06/2014 |
| SDOCC La Jolla Shores Invitational 2014 | View Entries | Kellogg Park, La Jolla, CA | 11/08/2014 |
| 50 Mile Paddle: CA 2014 | View Entries | Dana Point, CA | 10/18/2014 |
| Coronado Chainsaw Massacre 2014 | View Entries | 1800 Avenida Lunar, Coronado, CA | 10/05/2014 |
| SUNDAY SUNDAY SUNDAY RACES | View Entries | Bonita Cove Park, San Diego, CA | 09/28/2014 |
| West End Loop Paddleboard Race | View Entries | Santa Catalina Island, Two Harbors | 09/27/2014 |
| 2014 Molokai 2 Oahu Paddleboard World Championships | View Entries | Molokai, HI | 07/27/2014 |
| 13th Annual Surftech Jay Race | View Entries | 201 Esplanade, Capitola, CA | 06/21/2014 |
| Rock 2 Rock | View Entries | Isthmus Cove, CA | 06/15/2014 |
| Hobie Hennessy's Waterman's Challenge | View Entries | Doheny State Beach, Dana Point, CA | 05/31/2014 |
| Mike Eatons La Jolla Cove Paddleboard Race 2014 | View Entries | Camino Del Oro, La Jolla, San Diego, CA | 04/19/2014 |
| Paddleme Championships | View Entries | Mother's Beach, Admiralty Way, Marina del Rey, CA | 03/22/2014 |
| Dana Ocean Challenge | View Entries | Dana Point, CA | 03/15/2014 |
| Lanakila Classic | View Entries | 200 Portofino Way, Redondo Beach, CA | 02/22/2014 |
| Hal Rosoff Classic 2014 | View Entries | 1 Whitecliffs Dr, Newport Beach, CA 92660 | 02/08/2014 |
| 2014 Hanohano Huki Ocean Challenge | View Entries | Bonita Cove Park, Mission Bay Park, San Diego, CA | 01/25/2014 |
| Return to the Pier | View Entries | 301 W Cabrillo Blvd, Santa Barbara, CA 93101 | 01/11/2014 |
| 2013 Tecolote 5000 | View Entries | 1750 Fiesta Island Road, San Diego, CA | 12/14/2013 |
| Becky Stuart Memorial | View Entries | Oceanside, CA | 12/07/2013 |
| 2nd Annual Mustache Paddle | View Entries | 1010 Santa Clara Place, San Diego, CA | 11/16/2013 |
| SDOCC La Jolla Shores Invitational | View Entries | Kellogg Park, La Jolla, CA | 11/09/2013 |
| Dana Outrigger Ocean Challenge | View Entries | Dana Point Harbor Drive, Dana Point, CA | 03/02/2013 |
| Lanakila Carpet Beach Classic | View Entries | 200 Portofino Way, Redondo Beach, CA | 02/23/2013 |
| Hal Rosoff Classic | View Entries | Newport Aquatic Center Inc, 1 Whitecliffs Dr, Newport Beach, CA 92660 | 02/09/2013 |
| Hanohano Huki Ocean Challenge | View Entries | Bonita Cove, San Diego, CA | 01/26/2013 |
Check out all the PaddleGuru Races »
Races For Which You Are an Admin:
| Race | Date | Listing | Registration | Duplicate Race |
| --- | --- | --- | --- | --- |