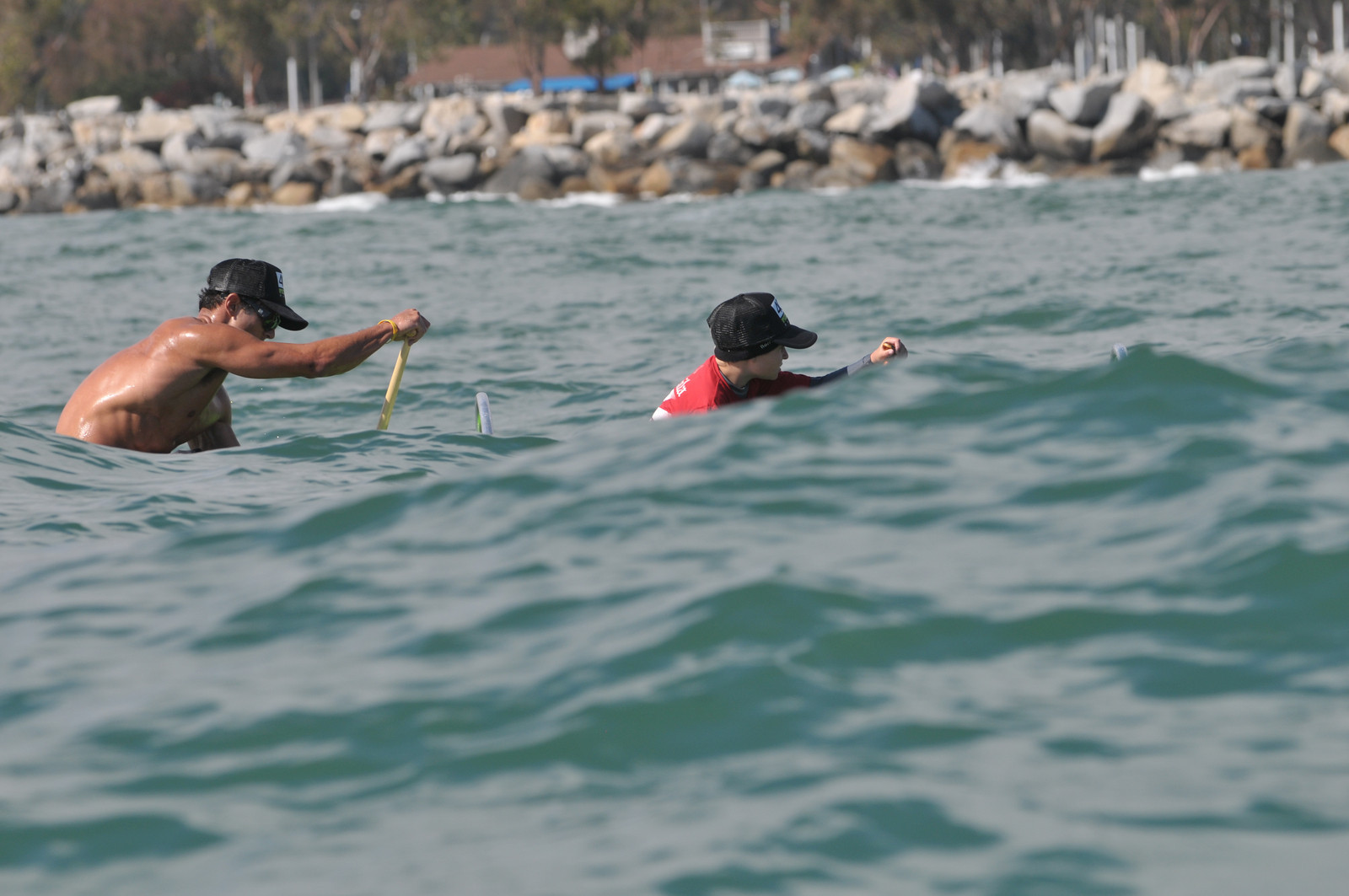 Danny's Wall:
I stuck it out with lesson plan I finished. Got my golden butt kicked. Want to thank you for time spent during lesson. I will improve you changed 180 degree how I learned to paddle. Had great time. Mike Ashford. 928737561
Posted by Michael Ashford on Mon, 27 Feb 2017 19:49:24
---
Please come paddle in the "Gasparilla SUP Invasion," on March 22nd and take the Captain's Gold in this pirate themed event. Race the urban waterways along the gorgeous new Riverwalk of downtown Tampa and have FUN doing it! Vendors, food, paddling and more! www.gasparillasupinvasion.com https://twitter.com/GASPARILLASUP http://instagram.com/gasparilla_sup_invasion/
Posted by Melissa Trinidad on Sat, 31 Jan 2015 12:03:31
---
We want to invite you to Paddle Stars, visit www.PaddleStars.com lot's of great prizes, trophies and events. Cash purse $12,000. It's going to be an incredible weekend on one of the worlds best beaches! Join us at Paddle Stars.
Posted by Thomas Ganz Jr on Wed, 04 Jun 2014 16:00:35
---
Congrats to Danny's runner up finish at the Battle of the Paddle, finishing 2nd in the elite class with a time of 1:37:24
Posted by David Petrovics on Tue, 29 Oct 2013 18:46:22
---
| Title | Danny's Entries | Location | Date |
| --- | --- | --- | --- |
| The Carolina Cup 2018 | View Entries | Wrightsville Beach, NC | 04/19/2018 |
| Wild Buffalo Race Presented by Puakea Designs | View Entries | Two Harbors, CA | 04/08/2018 |
| Lanakila Classic 2018 | View Entries | Seaside Lagoon, Portofino Way, Redondo Beach, CA | 02/24/2018 |
| NAC Hal Rosoff Classic 2018 | View Entries | Newport Aquatic Center Inc, Whitecliffs Drive, Newport Beach, CA | 02/10/2018 |
| 2018 Hanohano Huki Ocean Challenge | View Entries | Bonita Cove Park, Mission Bay Park, San Diego, CA | 01/27/2018 |
| Virtual Return to the Pier 2018 | View Entries | Wherever you set your paddle | 01/13/2018 |
| Gorge Downwind Champs 2017 - Ski, SUP, OC | View Entries | Hood River, OR | 07/17/2017 |
| The West Marine Carolina Cup 2017 | View Entries | Wrightsville Beach, NC | 04/19/2017 |
| Lanakila Classic 2017 | View Entries | Seaside Lagoon, Portofino Way, Redondo Beach, CA | 02/25/2017 |
| NAC Hal Rosoff Classic 2017 | View Entries | Newport Aquatic Center Inc, Whitecliffs Drive, Newport Beach, CA | 02/11/2017 |
| 2017 Hanohano Huki Ocean Challenge | View Entries | Bonita Cove Park, Mission Bay Park, San Diego, CA | 01/28/2017 |
| Return to the Pier 2017 | View Entries | 301 W Cabrillo Blvd, Santa Barbara, CA 93101 | 01/14/2017 |
| THE QUIKSILVER WATERMAN'S FESTIVAL | View Entries | Beach Blvd, Huntington Beach, CA 92648 | 08/14/2016 |
| Tommy Bahama Paddleboard Race at the Santa Monica Pier | View Entries | Santa Monica Pier, Santa Monica, CA | 06/11/2016 |
| The West Marine Carolina Cup 2016 | View Entries | Wrightsville Beach, NC | 04/19/2016 |
| Stand Up For Clean Water 2016 | View Entries | Paradise Cove Road, Malibu, CA | 04/16/2016 |
| 2016 Mongoose Cup | View Entries | Dana Cove Park, Dana Point Harbor, Dana Point, California | 04/09/2016 |
| Lanakila Classic 2016 | View Entries | Seaside Lagoon, Portofino Way, Redondo Beach, CA | 02/20/2016 |
| NAC Hal Rosoff Classic 2016 | View Entries | Newport Aquatic Center Inc, Whitecliffs Drive, Newport Beach, CA | 02/06/2016 |
| 2016 Hanohano Huki Ocean Challenge | View Entries | Bonita Cove Park, Mission Bay Park, San Diego, CA | 01/23/2016 |
| Return to the Pier 2016 | View Entries | 301 W Cabrillo Blvd, Santa Barbara, CA 93101 | 01/16/2016 |
| Off Da Couch Race - The Sam Couch Memorial Race 2015 | View Entries | Newport Aquatic Center Inc, Whitecliffs Drive, Newport Beach, CA | 10/17/2015 |
| Pacific Paddle Games presented by Salt Life | View Entries | Doheny Beach, Dana Point, CA | 10/10/2015 |
| Naish Columbia Gorge Paddle Challenge | View Entries | Waterfront Park, Hood River Waterfront Trail, Hood River, OR | 08/22/2015 |
| Sarasota SUP Championships at Siesta Key Beach | View Entries | Siesta Key Beach, Sarasota, FL | 06/20/2015 |
| The Carolina Cup 2015 | View Entries | Wrightsville Beach, NC | 04/22/2015 |
| Paddleme Championships 2015 | View Entries | Mother's Beach, Admiralty Way, Marina del Rey, CA | 03/28/2015 |
| Lanakila Classic 2015 | View Entries | Seaside Lagoon, Portofino Way, Redondo Beach, CA | 02/28/2015 |
| Hal Rosoff Classic 2015 | View Entries | Newport Aquatic Center Inc, Whitecliffs Drive, Newport Beach, CA | 02/07/2015 |
| 2015 Hanohano Huki Ocean Challenge | View Entries | Bonita Cove Park, Mission Bay Park, San Diego, CA | 01/24/2015 |
| 2014 WPA Paddle Championships | View Entries | Sirata Beach Resort, 5300 Gulf Boulevard, St. Pete Beach, FL | 10/25/2014 |
| Paddle Stars | View Entries | Daytona Beach, FL | 07/26/2014 |
| Carolina Cup National Race 2014 | View Entries | Wrightsville Beach, NC | 04/26/2014 |
| California Coastal Relay 2014 | View Entries | Long Beach, CA | 04/05/2014 |
| Paddleme Championships | View Entries | Mother's Beach, Admiralty Way, Marina del Rey, CA | 03/22/2014 |
| Dana Ocean Challenge | View Entries | Dana Point, CA | 03/15/2014 |
| Lanakila Classic | View Entries | 200 Portofino Way, Redondo Beach, CA | 02/22/2014 |
| Catalina Challenge Relay | View Entries | Avalon, California | 04/07/2013 |
| Malibu To Marina | View Entries | Mother's Beach, Admiralty Way, Marina del Rey, CA | 03/23/2013 |
| Hanohano Huki Ocean Challenge | View Entries | Bonita Cove, San Diego, CA | 01/26/2013 |
Check out all the PaddleGuru Races »
Races For Which You Are an Admin:
| Race | Date | Listing | Registration | Duplicate Race |
| --- | --- | --- | --- | --- |