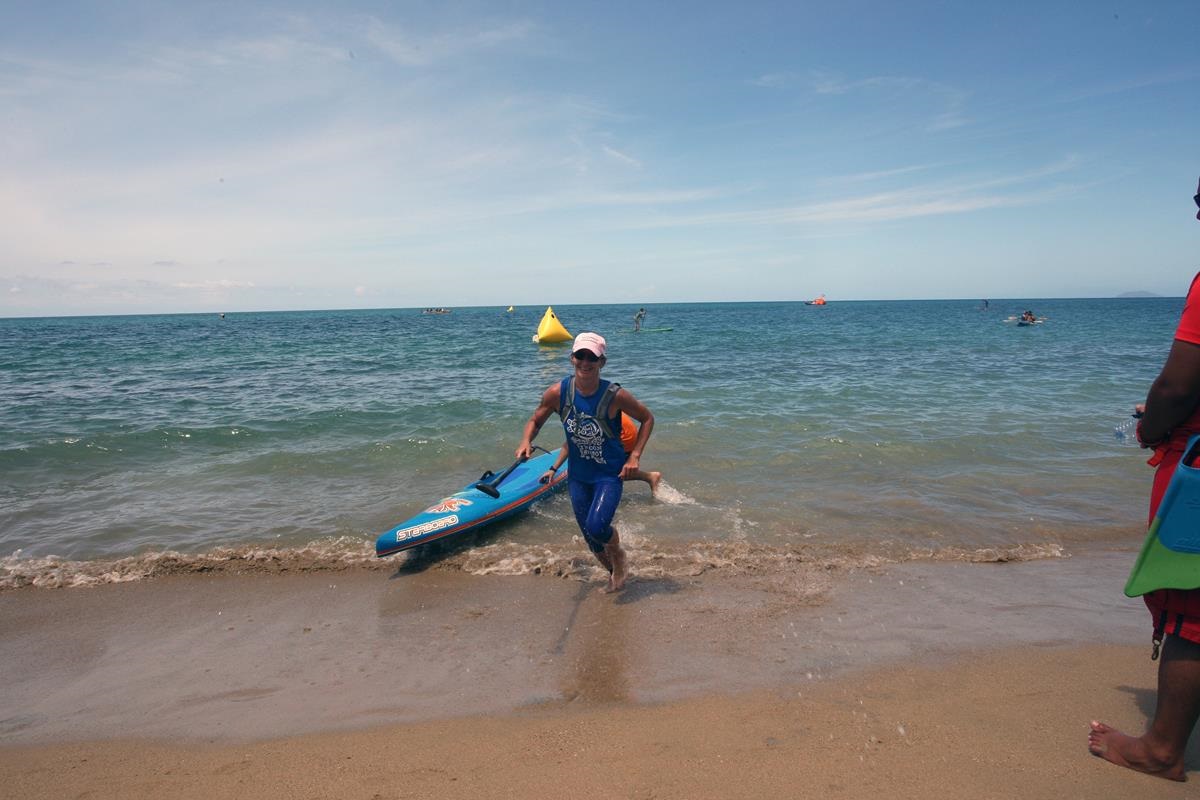 Evelyn's Wall:
We'd like to invite you to take part in the Mighty Cumberland River Run an explore Kentucky initiative Waterman Series event, August 18th 2018 in Beautiful Burkesville Kentucky. Enjoy the celebration only at Riverfestivus.com
Posted by Jim Brady on Mon, 21 May 2018 14:00:58
---
Please come paddle in the "Gasparilla SUP Invasion," on March 22nd and take the Captain's Gold in this pirate themed event. Race the urban waterways along the gorgeous new Riverwalk of downtown Tampa and have FUN doing it! Vendors, food, paddling and more! www.gasparillasupinvasion.com https://twitter.com/GASPARILLASUP http://instagram.com/gasparilla_sup_invasion/
Posted by Melissa Trinidad on Sat, 31 Jan 2015 11:58:36
---
We want to invite you to Paddle Stars, visit www.PaddleStars.com lot's of great prizes, trophies and events. Cash purse $12,000. It's going to be an incredible weekend on one of the worlds best beaches! Join us at Paddle Stars.
Posted by Thomas Ganz Jr on Wed, 04 Jun 2014 15:42:38
---
| Title | Evelyn's Entries | Location | Date |
| --- | --- | --- | --- |
| The Carolina Cup 2018 | View Entries | Wrightsville Beach, NC | 04/19/2018 |
| Charles Island Sup Cup 2017 | View Entries | Walnut Beach, Milford, CT | 06/24/2017 |
| Soundsurfer Watermans Challenge 2017 | View Entries | Seaside Park, Bridgeport, CT | 06/17/2017 |
| Great Peconic Race - Paddle for the Bays - 2017 | View Entries | Three Mile Harbor Marina, Boat Yard Road, East Hampton, NY | 06/03/2017 |
| SUP-at-the-BSYC 2016 | View Entries | Bay Shore Yacht Club Inc, Shore Road, Bay Shore, NY | 08/27/2016 |
| New York SUP Race Series | View Entries | Beach 32nd st, Rockaway Park, NY 11694 | 08/07/2016 |
| Stand Up for the Lake 2016 | View Entries | Burlington, VT | 08/06/2016 |
| Soundsurfer Watermans Challenge 2016 | View Entries | Seaside Park, Bridgeport, CT | 06/18/2016 |
| The West Marine Carolina Cup 2016 | View Entries | Wrightsville Beach, NC | 04/19/2016 |
| 2nd Annual Providence Paddle Battle | View Entries | Providence, RI | 08/30/2015 |
| The Naish Endless SUP Race | View Entries | Asbury Park, NJ | 06/14/2015 |
| Soundsurfer Watermans Challenge 2015 | View Entries | Seaside Park, Bridgeport, CT | 05/30/2015 |
| Paddle Race for the Bays - 2015 | View Entries | Havens Beach Road, Sag Harbor, NY | 05/09/2015 |
| The Carolina Cup 2015 | View Entries | Wrightsville Beach, NC | 04/22/2015 |
| Paddle Race for Ocean Rescue - CANCELLED.. | View Entries | CANCELLED | 10/11/2014 |
| Shark River Paddle Battle | View Entries | Memorial Park, Riverview Avenue, Neptune City, New Jersey | 09/27/2014 |
| SEA PADDLE NYC | View Entries | Brooklyn Bridge, NY | 08/11/2014 |
| Soundsurfer Watermans Challenge | View Entries | 575 Riverside Avenue, Westport, CT | 05/31/2014 |
| Paddle Race for the Baykeeper | View Entries | Havens Beach Road, Sag Harbor, NY 11963 | 05/10/2014 |
| Freezin For A Reason | View Entries | "Ski Beach" Dorset and Burk Ave. Ventnor, NJ 08406 | 03/29/2014 |
Check out all the PaddleGuru Races »
Races For Which You Are an Admin:
| Race | Date | Listing | Registration | Duplicate Race |
| --- | --- | --- | --- | --- |