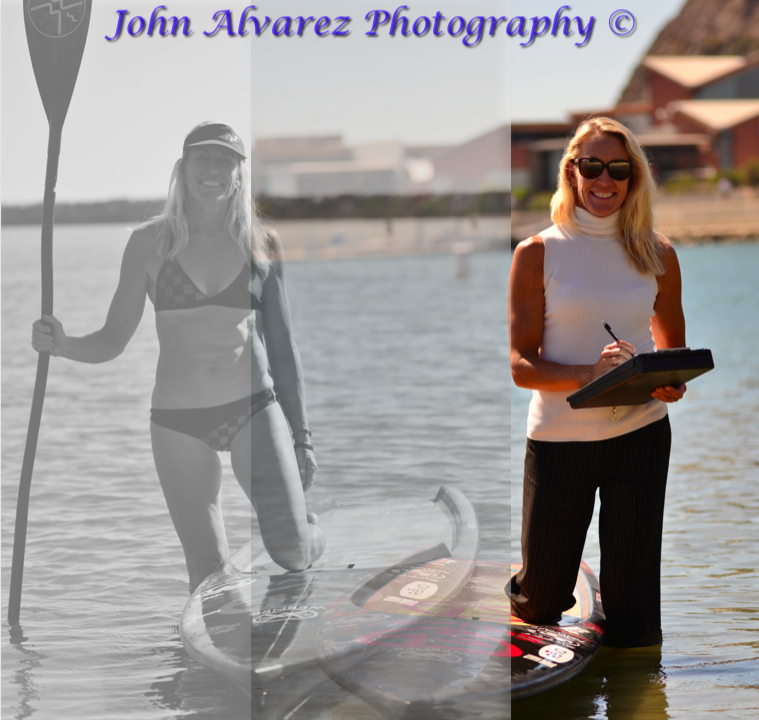 Kristin's Wall:
Excited to head up to Hood River for the first time! Down winding & Gorge Challenge, here we come!
Posted by Kristin Thomas on Mon, 15 Aug 2016 13:59:50
---
Hi, I'm part of a 2 man relay for R2R. We are trying to find a boat or at least share one with another relay crew. Please LMK if interested or if you know of any crew or boat for hire. Mahalo!
Posted by Kurt Benson on Fri, 10 Jun 2016 20:26:45
---
Please come paddle in the "Gasparilla SUP Invasion," on March 22nd and take the Captain's Gold in this pirate themed event. Race the urban waterways along the gorgeous new Riverwalk of downtown Tampa and have FUN doing it! Vendors, food, paddling and more! www.gasparillasupinvasion.com https://twitter.com/GASPARILLASUP http://instagram.com/gasparilla_sup_invasion/
Posted by Melissa Trinidad on Sat, 31 Jan 2015 11:57:47
---
We want to invite you to Paddle Stars, visit www.PaddleStars.com lot's of great prizes, trophies and events. Cash purse $12,000. It's going to be an incredible weekend on one of the worlds best beaches! Join us at Paddle Stars.
Posted by Thomas Ganz Jr on Wed, 04 Jun 2014 15:50:27
---
Paddle Guru rocks! Easy signups, options for payment, start lists before events, fast results, race info & results all in one place, view past results. Great stuff! Keep up the good work!
Posted by Kristin Thomas on Sun, 09 Feb 2014 15:01:13
---
| Title | Kristin's Entries | Location | Date |
| --- | --- | --- | --- |
| Silver Blade International Regatta 2018 | View Entries | 1750 Fiesta Island Road, San Diego, CA | 04/07/2018 |
| The Cold Hands Paddle 2018 | View Entries | Cabrillo Beach, Stephen M White Drive, San Pedro, CA | 03/04/2018 |
| Lanakila Classic 2018 | View Entries | Seaside Lagoon, Portofino Way, Redondo Beach, CA | 02/24/2018 |
| NAC Hal Rosoff Classic 2018 | View Entries | Newport Aquatic Center Inc, Whitecliffs Drive, Newport Beach, CA | 02/10/2018 |
| 2018 Hanohano Huki Ocean Challenge | View Entries | Bonita Cove Park, Mission Bay Park, San Diego, CA | 01/27/2018 |
| Virtual Return to the Pier 2018 | View Entries | Wherever you set your paddle | 01/13/2018 |
| Tecolote 5000 2017 - 5K Multi Craft Paddle | View Entries | SDCKT Boathouse at the Youth Aquatic Center 1750 Fiesta Island Road, San Diego, CA | 12/30/2017 |
| West Coast Paddle Sports Turkey Paddle 2017 | View Entries | SDCKT Team Headquarters at the Youth Aquatic Center on Fiesta Island, Mission Bay, San Diego | 11/24/2017 |
| Off Da Couch Race 2017 | View Entries | Newport Aquatic Center Inc, Whitecliffs Drive, Newport Beach, CA | 10/14/2017 |
| DummyRace 2 | View Entries | San Francisco, CA | 10/14/2017 |
| Ta-Hoe Nalu 2017 | View Entries | 8318 N Lake Blvd, Kings Beach, CA | 08/12/2017 |
| Gorge Downwind Champs 2017 - Ski, SUP, OC | View Entries | Hood River, OR | 07/17/2017 |
| Stand up to Alzheimer's So Cal | View Entries | La Laguna Resort & Boat Launch, Riverside Drive, Lake Elsinore, CA | 07/09/2017 |
| Sunday Sunday Sunday Race Series #1 2017 | View Entries | Bonita Cove, 1100 W Mission Bay Dr, San Diego, CA 92109 | 06/11/2017 |
| Great Russian River Race 2017 | View Entries | Johnson's Beach,16215 First St, Guerneville, CA 95446 | 06/03/2017 |
| 2017 San Diego Shaka Fest | View Entries | 3632 Corona Oriente Rd, San Diego, CA 92109 | 04/29/2017 |
| 2017 Mongoose Cup | View Entries | Dana Cove Park, Dana Point Harbor, Dana Point, California | 04/08/2017 |
| The 4th Annual Coconut Cup Sup Festival 2017 | View Entries | Frederiksted, St. Croix, U.S. Virgin Islands | 03/31/2017 |
| Lanakila Classic 2017 | View Entries | Seaside Lagoon, Portofino Way, Redondo Beach, CA | 02/25/2017 |
| Return to the Pier 2017 | View Entries | 301 W Cabrillo Blvd, Santa Barbara, CA 93101 | 01/14/2017 |
| Tecolote 5000 2016 - 5K Paddle | View Entries | SDCKT Boathouse at the Youth Aquatic Center 1750 Fiesta Island Road, San Diego, CA | 12/10/2016 |
| 7th Annual Another Dam Race: Parker | View Entries | 675 Parker Dam Rd, Parker Dam, CA 92267 | 11/05/2016 |
| Thirsty Thursday at DPYC October 13, 2016 | View Entries | 24399 Dana Drive, Dana Point, CA 92629 | 10/13/2016 |
| SUNDAYX3 PADDLE RACE SERIES & SURVIVOR BEACH 2016 | View Entries | Bonita Cove, San Diego, CA | 09/25/2016 |
| Thirsty Thursday at DPYC September 22, 2016 | View Entries | 24399 Dana Drive, Dana Point, CA 92629 | 09/22/2016 |
| Thirsty Thursday at DPYC August 25 2016 | View Entries | 24399 Dana Drive, Dana Point, CA 92629 | 08/25/2016 |
| Naish Columbia Gorge Paddle Challenge 2016 | View Entries | Waterfront Park, Hood River Waterfront Trail, Hood River, OR | 08/20/2016 |
| THE QUIKSILVER WATERMAN'S FESTIVAL | View Entries | Beach Blvd, Huntington Beach, CA 92648 | 08/14/2016 |
| Sunday Sunday Sunday Race Series #2 2016 | View Entries | Bonita Cove, San Diego, CA | 08/07/2016 |
| Thirsty Thursday at DPYC July 21 2016 | View Entries | 24399 Dana Drive, Dana Point, CA 92629 | 07/21/2016 |
| Big Bear PaddleFest 2016 | View Entries | 465 Bartlett Road, Big Bear Lake, CA 92315 | 07/09/2016 |
| Thirsty Thursday at DPYC - July 7 2016 | View Entries | 24399 Dana Drive, Dana Point, CA 92629 | 07/07/2016 |
| NAC Friday Night Brights: Patriotic Lights | View Entries | 1 Whitecliffs Drive, Newport Beach, CA | 07/01/2016 |
| Rock 2 Rock 2016 | View Entries | Isthmus Cove, CA | 06/19/2016 |
| Sunday Sunday Sunday Race Series #1 2016 | View Entries | Bonita Cove, San Diego, CA | 06/12/2016 |
| Tommy Bahama Paddleboard Race at the Santa Monica Pier | View Entries | Santa Monica Pier, Santa Monica, CA | 06/11/2016 |
| The West Marine Carolina Cup 2016 | View Entries | Wrightsville Beach, NC | 04/19/2016 |
| Stand Up For Clean Water 2016 | View Entries | Paradise Cove Road, Malibu, CA | 04/16/2016 |
| 2016 Mongoose Cup | View Entries | Dana Cove Park, Dana Point Harbor, Dana Point, California | 04/09/2016 |
| Thirsty Thursday at DPYC Paddle Center - April 7 2016 | View Entries | 24399 Dana Drive, Dana Point, CA 92629 | 04/07/2016 |
| Thirsty Thursday at DPYC Paddle Center - March 24, 2016 | View Entries | 24399 Dana Drive, Dana Point, CA 92629 | 03/24/2016 |
| 6th Annual Adler Paddler | View Entries | 5489 E Ocean Blvd, Long Beach, CA 90803 | 03/12/2016 |
| The Cold Hands Paddle 2016 | View Entries | Cabrillo Beach, Stephen M White Drive, San Pedro, CA | 03/06/2016 |
| Thirsty Thursday at DPYC Paddle Center - February 25, 2016 | View Entries | 24399 Dana Drive, Dana Point, CA 92629 | 02/25/2016 |
| Lanakila Classic 2016 | View Entries | Seaside Lagoon, Portofino Way, Redondo Beach, CA | 02/20/2016 |
| Thirsty Thursday at DPYC Paddle Center - February 11, 2016 | View Entries | 24399 Dana Drive, Dana Point, CA 92629 | 02/11/2016 |
| NAC Hal Rosoff Classic 2016 | View Entries | Newport Aquatic Center Inc, Whitecliffs Drive, Newport Beach, CA | 02/06/2016 |
| Thirsty Thursday at DPYC Paddle Center - January 28, 2016 | View Entries | 24399 Dana Drive, Dana Point, CA 92629 | 01/28/2016 |
| 2016 Hanohano Huki Ocean Challenge | View Entries | Bonita Cove Park, Mission Bay Park, San Diego, CA | 01/23/2016 |
| Thirsty Thursday at DPYC Paddle Center - December 31, 2015 | View Entries | 24399 Dana Drive, Dana Point, CA 92629 | 12/31/2015 |
| Becky Stuart Memorial Race 2015 - Official Registration | View Entries | Oceanside, CA 92057 | 12/05/2015 |
| Thirsty Thursday at DPYC Paddle Center - December 3, 2015 | View Entries | 24399 Dana Drive, Dana Point, CA 92629 | 12/03/2015 |
| 6th Annual Turkey Paddle Potluck 2015 | View Entries | Mission Bay, San Diego, CA | 11/27/2015 |
| Thirsty Thursday at DPYC Paddle Center - Nov 19, 2015 | View Entries | 24399 Dana Drive, Dana Point, CA 92629 | 11/19/2015 |
| Battle of the Bay WPA Championships- San Francisco 2015 | View Entries | East Beach, Presidio, San Francisco, CA | 10/17/2015 |
| Pacific Paddle Games presented by Salt Life | View Entries | Doheny Beach, Dana Point, CA | 10/10/2015 |
| Big Bear PaddleFest 2015 | View Entries | 350 Alden Road, Big Bear Lake, CA 92315 | 09/19/2015 |
| NAC Friday Night Brights: Neon Summer Lights | View Entries | 1 Whitecliffs Drive, Newport Beach, CA | 08/14/2015 |
| NAC Friday Night Brights Races | View Entries | 1 Whitecliffs Drive, Newport Beach, CA | 07/03/2015 |
| Inaugural Race Around the Marina | View Entries | 13650 mindanao way Marina del Rey, CA | 06/20/2015 |
| 2015 Santa Monica Pier Paddleboard Race & Ocean Festival | View Entries | Santa Monica Pier, Santa Monica, CA | 06/06/2015 |
| 2015 Hobie Hennessy's Waterman's Challenge | View Entries | Doheny State Beach, Dana Point, CA | 05/30/2015 |
| The Carolina Cup 2015 | View Entries | Wrightsville Beach, NC | 04/22/2015 |
| 5th Annual Adler Paddler | View Entries | 5489 E Ocean Blvd, Long Beach, CA 90803 | 03/22/2015 |
| Dana Ocean Challenge 2015 | View Entries | Dana Point Harbor, Dana Point, CA | 03/21/2015 |
| Covewater Surf City SUP Race | View Entries | Steamer Lane, Santa Cruz, CA | 03/13/2015 |
| The Cold Hands Paddle | View Entries | Cabrillo Beach, Stephen M White Drive, San Pedro, CA | 03/01/2015 |
| Lanakila Classic 2015 | View Entries | Seaside Lagoon, Portofino Way, Redondo Beach, CA | 02/28/2015 |
| Hal Rosoff Classic 2015 | View Entries | Newport Aquatic Center Inc, Whitecliffs Drive, Newport Beach, CA | 02/07/2015 |
| 2015 Hanohano Huki Ocean Challenge | View Entries | Bonita Cove Park, Mission Bay Park, San Diego, CA | 01/24/2015 |
| 2014 Tecolote 5000 | View Entries | San Diego Canoe Kayak Team (SDCKT), Fiesta Island Road, San Diego, CA | 12/13/2014 |
| 5th Annual Turkey Paddle Potluck | View Entries | Mission Bay, San Diego, CA | 11/28/2014 |
| 2014 Beyond The Shore Paddlefest | View Entries | 200 Portofino Way, Redondo Beach, CA 90277 | 10/12/2014 |
| SUNDAY SUNDAY SUNDAY RACES | View Entries | Bonita Cove Park, San Diego, CA | 09/28/2014 |
| 2014 Santa Monica Pier Paddleboard Race & Ocean Festival | View Entries | Santa Monica Pier, Santa Monica, CA | 06/07/2014 |
| Hobie Hennessy's Waterman's Challenge | View Entries | Doheny State Beach, Dana Point, CA | 05/31/2014 |
| Mike Eatons La Jolla Cove Paddleboard Race 2014 | View Entries | Camino Del Oro, La Jolla, San Diego, CA | 04/19/2014 |
| California Coastal Relay 2014 | View Entries | Long Beach, CA | 04/05/2014 |
| 4th Annual Adler Paddler | View Entries | 5489 E Ocean Blvd, Long Beach, CA 90803 | 03/16/2014 |
| Dana Ocean Challenge | View Entries | Dana Point, CA | 03/15/2014 |
| Cold Hands Paddle | View Entries | Cabrillo Beach, Stephen M White Drive, San Pedro, CA | 03/02/2014 |
| Hal Rosoff Classic 2014 | View Entries | 1 Whitecliffs Dr, Newport Beach, CA 92660 | 02/08/2014 |
| 2014 Hanohano Huki Ocean Challenge | View Entries | Bonita Cove Park, Mission Bay Park, San Diego, CA | 01/25/2014 |
| 2013 Tecolote 5000 | View Entries | 1750 Fiesta Island Road, San Diego, CA | 12/14/2013 |
| 2nd Annual Mustache Paddle | View Entries | 1010 Santa Clara Place, San Diego, CA | 11/16/2013 |
| SDOCC La Jolla Shores Invitational | View Entries | Kellogg Park, La Jolla, CA | 11/09/2013 |
| Beyond The Shore Festival | View Entries | 200 Portofino Way, Redondo Beach, CA 90277 | 10/13/2013 |
| Hennesseys WPA World Championship | View Entries | 101 Montelago Blvd, Henderson, NV 89011 | 09/21/2013 |
| Hobie Hennesseys WPA US Paddleboard Championship | View Entries | Doheny State Beach, Dana Point, CA | 06/01/2013 |
| Silver Blade Regatta | View Entries | 2800 Olympic Pkwy, Chula Vista, CA 91915 | 04/06/2013 |
| Hal Rosoff Classic | View Entries | Newport Aquatic Center Inc, 1 Whitecliffs Dr, Newport Beach, CA 92660 | 02/09/2013 |
| Hanohano Huki Ocean Challenge | View Entries | Bonita Cove, San Diego, CA | 01/26/2013 |
Check out all the PaddleGuru Races »
Races For Which You Are an Admin:
| Race | Date | Listing | Registration | Duplicate Race |
| --- | --- | --- | --- | --- |