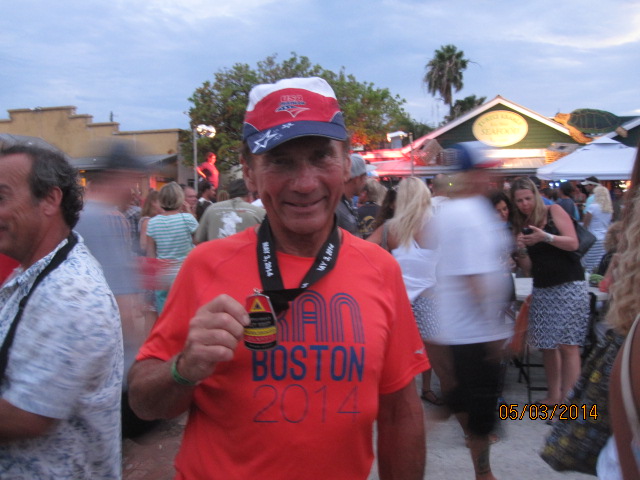 Al's Wall:
Hi Al, I am heading to Key West this weekend. Any chance you would want to bump up to the 14 foot Category so there will be three of us over 60? Feel free to give me a ring 301 461 2890 Ed Pierce
Posted by Ed Pierce on Tue, 24 Apr 2018 10:37:02
---
It will be fun to see you in RI tomorrow.
Posted by Nancy Curran on Sat, 29 Aug 2015 23:08:33
---
| Title | Al's Entries | Location | Date |
| --- | --- | --- | --- |
| Key West Paddle Classic 2018 | View Entries | Higgs Beach, 1000 Atlantic Boulevard, Key West, FL | 04/28/2018 |
| Palm Beach Paddlefest 2018 | View Entries | 200 U.S. 1, Jupiter, FL | 02/10/2018 |
| Lazy Dog SUPFest & "Bone Island" 6-Miler Race | View Entries | Lazy Dog Adventures, Overseas Highway, Key West, FL | 01/25/2018 |
| 6th Annual Triple Crown of the Upper Keys 2017 | View Entries | PADDLE! the Florida Keys, Tavernier, FL | 10/01/2017 |
| PaddlePoloozza 2017 | View Entries | Thomas P Morahan Park Greenwood Lake, NY | 09/16/2017 |
| 2017 WPA Paddle Championships Presented by SALT LIFE | View Entries | 1000 Bay Ave, Columbus, GA | 06/03/2017 |
| The 2017 Gasparilla SUP Invasion | View Entries | Water Works Park, North Highland Avenue, Tampa, FL | 05/06/2017 |
| Key West Paddle Classic 2017 | View Entries | Higgs Beach Pier, Atlantic Boulevard, Key West, FL | 04/29/2017 |
| Lazy Dog SUPFest & Race 2017 | View Entries | Lazy Dog Adventures, Overseas Highway, Key West, FL | 01/26/2017 |
| Nish-Pombo Paddle Fest Miami 2016 | View Entries | Miami Rowing Club, Rickenbacker Causeway, Key Biscayne, FL | 11/19/2016 |
| 3rd Annual Providence Paddle Battle | View Entries | 9 Pier Road, East Providence, RI | 11/06/2016 |
| 2016 Lake Murray SUP Classic | View Entries | 1799 North Lake Drive, Columbia, SC | 10/01/2016 |
| Triple Crown of the Upper Keys | View Entries | 88000 Overseas Highway, Key Largo, FL | 09/17/2016 |
| Cape SUP Challenge 2016 | View Entries | 104 St Louis St, Dewey Beach, DE | 07/23/2016 |
| Key West Paddle Classic 2016 | View Entries | Higgs Beach Pier, Atlantic Boulevard, Key West, FL | 04/30/2016 |
| Shark Bite Challenge 2016 | View Entries | Honeymoon Island State Park, 1 Causeway Blvd, Dunedin, FL 34698 | 04/08/2016 |
| Midwinters In Paradise | View Entries | 90773 Old Highway, Tavernier, FL | 02/13/2016 |
| Lazy Dog SUPFest and Race 2016 | View Entries | Lazy Dog Adventures, Overseas Highway, Key West, FL | 01/28/2016 |
| Surf to Sound 2015 | View Entries | Blockade Runner Beach Resort, Waynick Boulevard, Wrightsville Beach, NC | 11/06/2015 |
| 2015 Lake Murray SUP Classic | View Entries | 1799 North Lake Drive, Columbia, SC | 09/25/2015 |
| PaddlePoloozza | View Entries | Thomas P Morahan Park Greenwood Lake, NY | 09/12/2015 |
| 2nd Annual Providence Paddle Battle | View Entries | Providence, RI | 08/30/2015 |
| Cape SUP Challenge 2015 | View Entries | 104 St Louis St, Dewey Beach, DE | 07/25/2015 |
| Key West Paddle Classic 2015 | View Entries | Higgs Beach Pier, Atlantic Boulevard, Key West, FL | 04/30/2015 |
| The Carolina Cup 2015 | View Entries | Wrightsville Beach, NC | 04/22/2015 |
| Bodhi's Revenge | View Entries | Folly Beach, SC | 04/19/2015 |
| Shark Bite Challenge 2015 | View Entries | Honeymoon Island State Park, 1 Causeway Blvd, Dunedin, FL 34698 | 04/10/2015 |
| Equinox 8 Bridge "Motor" MatchSUP at Daytona | View Entries | City Island, Daytona Beach, FL | 03/21/2015 |
| Lazy Dog SUPfest and Race 2015 | View Entries | Lazy Dog Adventures, Overseas Highway, Key West, FL | 01/29/2015 |
| 2014 WPA Paddle Championships | View Entries | Sirata Beach Resort, 5300 Gulf Boulevard, St. Pete Beach, FL | 10/25/2014 |
| Key West Paddle Board Classic 2014 | View Entries | Key West, FL | 05/03/2014 |
| Lazy Dog SUPfest and Race 2014 | View Entries | 5114 Overseas Highway, Key West, FL | 02/06/2014 |
Check out all the PaddleGuru Races »
Races For Which You Are an Admin:
| Race | Date | Listing | Registration | Duplicate Race |
| --- | --- | --- | --- | --- |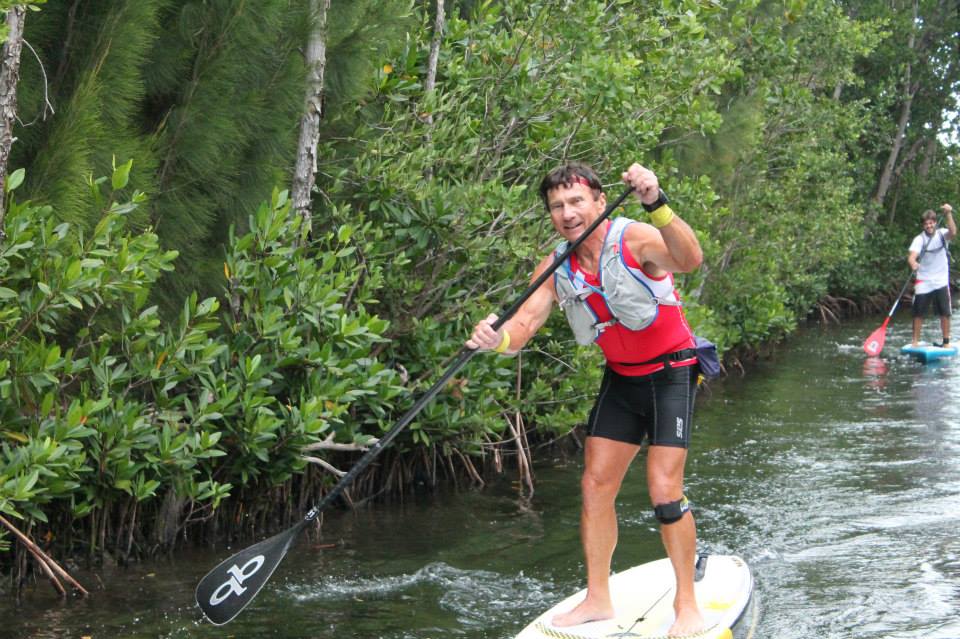 Ocean Club:
Sprint Club: