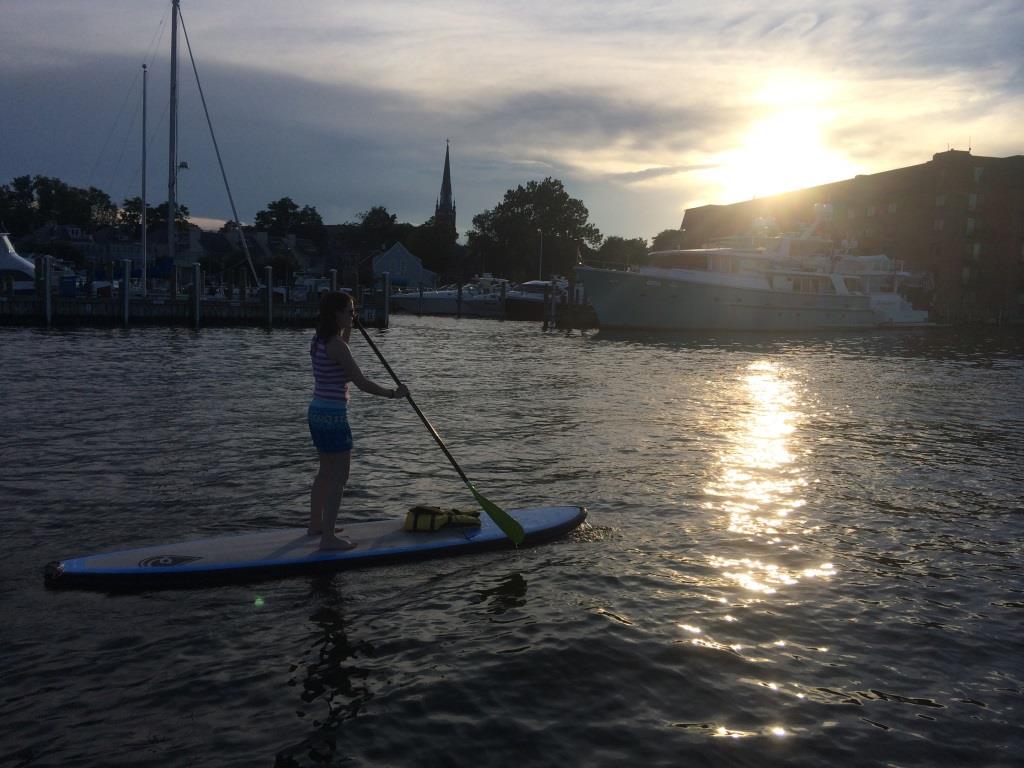 Beth's Wall:
I will be paddling the Bay Bridge 5k in memory of my father who helped build both spans of the bridge and many other bridges and structures in MD.
Posted by Beth Paquette on Tue, 29 Mar 2016 19:03:46
---
Aloha Beth! Congratulations on signing up for the Bay Bridge Paddle! It's going to be an amazing day on the water. Capital SUP has designed an entry level on-water & on-land training program for you to follow to get you ready for the race. Check out our Facebook page (www.facebook.com/capitalsup) or email bmeyer@capitalsupbiz.com to get more details!
Posted by Brian Meyer on Thu, 03 Mar 2016 13:31:17
---
| Title | Beth's Entries | Location | Date |
| --- | --- | --- | --- |
| Bay Bridge Paddle 2018 | View Entries | Sandy Point State Park, 1100 East College Parkway, Annapolis, MD | 06/02/2018 |
| The Carolina Cup 2018 | View Entries | Wrightsville Beach, NC | 04/19/2018 |
| Capital SUP Race Series Event #1: Creek to Creek | View Entries | 808 Boucher Avenue, Annapolis, MD | 10/21/2017 |
| Streak the Creek Race | View Entries | 864 Nabbs Creek Road, Glen Burnie, MD | 09/20/2017 |
| Battle on the Bay 2017 | View Entries | 201 60th Street, Ocean City, Maryland 21842 | 08/26/2017 |
| East of Maui-Eastport YC Chesapeake Stand Up Challenge 2017 | View Entries | Eastport Yacht Club, First St, Annapolis, MD | 07/08/2017 |
| Paddle Second Chance 2017 | View Entries | Holts Landing State Park, Millville DE | 06/25/2017 |
| Lianne Ritter 2016 | View Entries | 2802 Solomons Island Road, Edgewater, MD 21037 | 11/12/2016 |
| Battle on the Bay 2016 | View Entries | 201 60th Street, Ocean City, Maryland 21842 | 08/20/2016 |
| Surf Swap Challenge, now FLOAT FEST 2016 | View Entries | 201 60th Street, Ocean City, MD | 06/04/2016 |
| Bay Bridge Paddle | View Entries | Sandy Point State Park, 1100 East College Parkway, Annapolis, MD | 05/14/2016 |
Check out all the PaddleGuru Races »
Races For Which You Are an Admin:
| Race | Date | Listing | Registration | Duplicate Race |
| --- | --- | --- | --- | --- |
Ocean Club:
Sprint Club: