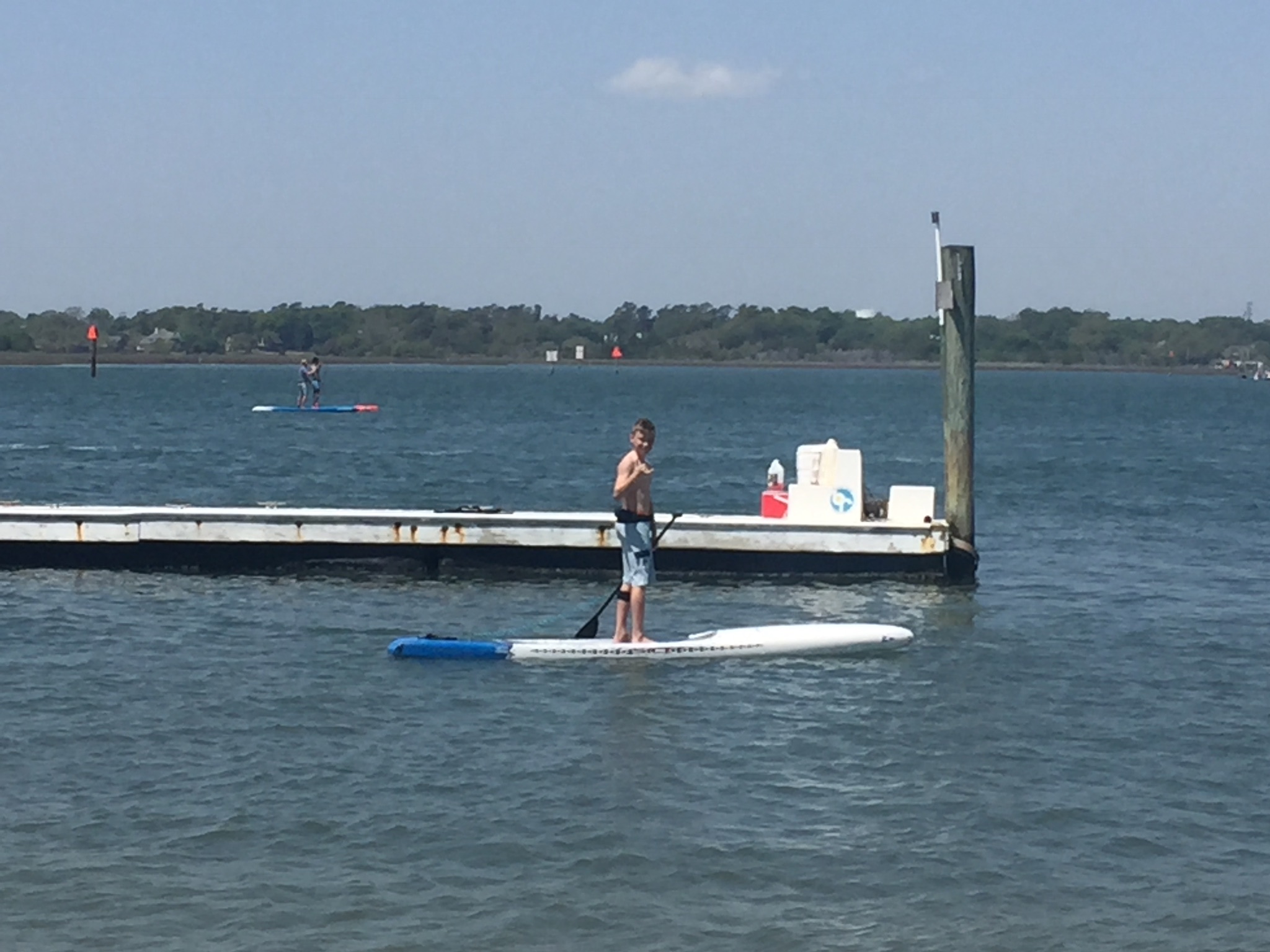 Campbell's Wall:
As of April 2018, I joined SICMaui as a Jr ambassdor. I continue to train under Jarrod Covington of Wrightsville SUP and my team Wrightsville Beach Jr Elite. This season I added Crossfit training with Coach Joel at CrossfitCB. Look forward to seeing everyone on the water. #boundbywater
Posted by Campbell Carter on Wed, 25 Apr 2018 11:09:27
---
Training since June 2016 with the Wrightsville Beach Jr Elite under Jarrod Covington.
Posted by Campbell Carter on Wed, 10 May 2017 02:08:07
---
Carolina Cup 2nd place Harbor Island 17 u with a PR! Then 1st in 9-12 kids race! Thanks Jarrod Covington at Wrightsville SUP for working with me over the winter. Ian Balding custom needle rocks, thanks Ian for your support.
Posted by Campbell Carter on Wed, 04 May 2016 00:39:03
---
Ian Balding thanks for designing my 12'6 needle for my first timed distance race. 2nd place in Harbor Island Race at Surf to Sound...still stoked! Thanks to Jarrod Covington for all the help, ready to train harder💪
Posted by Campbell Carter on Sun, 08 Nov 2015 02:39:01
---
| Title | Campbell's Entries | Location | Date |
| --- | --- | --- | --- |
| Bay Bridge Paddle 2018 | View Entries | Sandy Point State Park, 1100 East College Parkway, Annapolis, MD | 06/02/2018 |
| Crystal Kai Sup Cup 2018 | View Entries | The Boathouse at Front Street Village, Lennoxville Road, Beaufort, NC | 05/18/2018 |
| 2018 Salt Life Columbus Cup | View Entries | 1000 Bay Ave, Columbus, GA | 05/05/2018 |
| The Carolina Cup 2018 | View Entries | Wrightsville Beach, NC | 04/19/2018 |
| Wrightsville Beach Biathlon 2018 | View Entries | 275 Waynick Boulevard, Wrightsville Beach, NC | 03/10/2018 |
| Surf to Sound 2017 | View Entries | Blockade Runner Beach Resort, Waynick Boulevard, Wrightsville Beach, NC | 11/02/2017 |
| Chucktown Showdown 2017 | View Entries | 185 Lockwood Dr, Charleston, SC 29403 | 09/16/2017 |
| The Colonial SUP Race 2017 | View Entries | 403 East Front Street, New Bern, NC | 08/26/2017 |
| Blockade Runner Sunset SUP Series by Carolina Paddleboard Co | View Entries | Blockade Runner Beach Resort 275 Waynick Blvd Wrightsville Beach, NC 28480 | 06/22/2017 |
| Crystal Kai Sup Cup 2017 | View Entries | The Boathouse at Front Street Village, Lennoxville Road, Beaufort, NC | 05/20/2017 |
| Stand Up for Autism - SUP Race 2017 | View Entries | 18665 Harborside Drive, Cornelius, NC | 05/06/2017 |
| The West Marine Carolina Cup 2017 | View Entries | Wrightsville Beach, NC | 04/19/2017 |
| Wrightsville Beach Museum SUP Surfing Pro Am 2017 | View Entries | Blockade Runner Beach Resort, Waynick Boulevard, Wrightsville Beach, NC | 04/15/2017 |
| Shark Bite Challenge 2017 | View Entries | Honeymoon Island State Park, 1 Causeway Blvd, Dunedin, FL 34698 | 04/07/2017 |
| Wrightsville Beach Biathlon 2017 | View Entries | 275 Waynick Boulevard, Wrightsville Beach, NC | 03/18/2017 |
| Junior SUP Association | View Entries | To Join JSA, just click the "register here" button below, then head over to: https://paddleguru.com/races/PaddleStars/register to register for Paddle Stars! | 01/26/2017 |
| Surf to Sound 2016 | View Entries | Blockade Runner Beach Resort, Waynick Boulevard, Wrightsville Beach, NC | 11/04/2016 |
| Chucktown Showdown 2016 | View Entries | 0 Lockwood Blvd, Charleston, SC | 09/17/2016 |
| The Colonial SUP Race 2016 | View Entries | 403 East Front Street, New Bern, NC | 08/27/2016 |
| The West Marine Carolina Cup 2016 | View Entries | Wrightsville Beach, NC | 04/19/2016 |
| Surf to Sound 2015 | View Entries | Blockade Runner Beach Resort, Waynick Boulevard, Wrightsville Beach, NC | 11/06/2015 |
| Chucktown Showdown 2015 | View Entries | 0 Lockwood Blvd, Charleston, SC | 09/19/2015 |
| The Colonial SUP Race 2015 | View Entries | East Front Street, New Bern, NC | 08/15/2015 |
| The Colonial SUP Race | View Entries | East Front Street, New Bern, NC | 08/16/2014 |
Check out all the PaddleGuru Races »
Races For Which You Are an Admin:
| Race | Date | Listing | Registration | Duplicate Race |
| --- | --- | --- | --- | --- |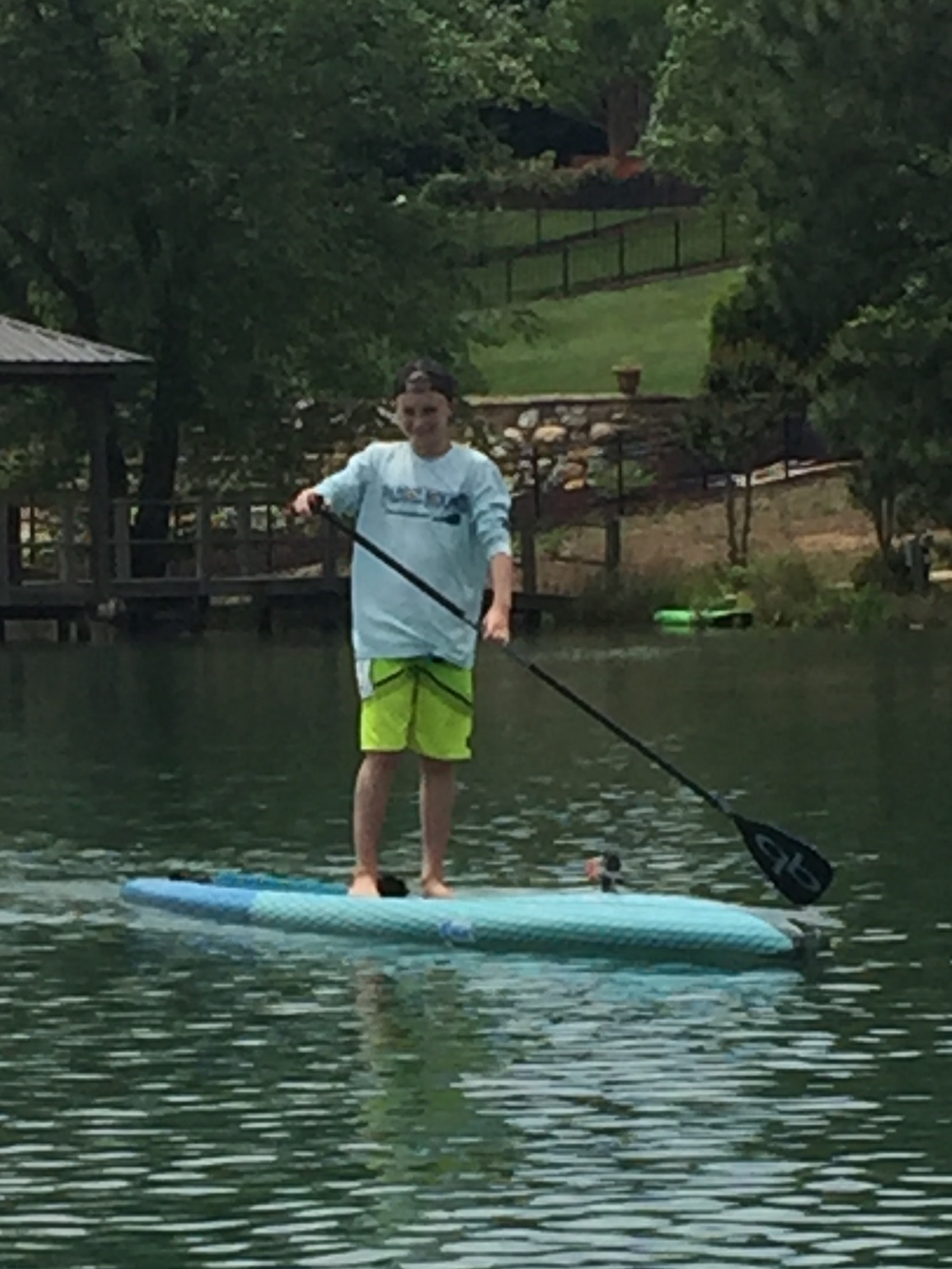 Ocean Club: