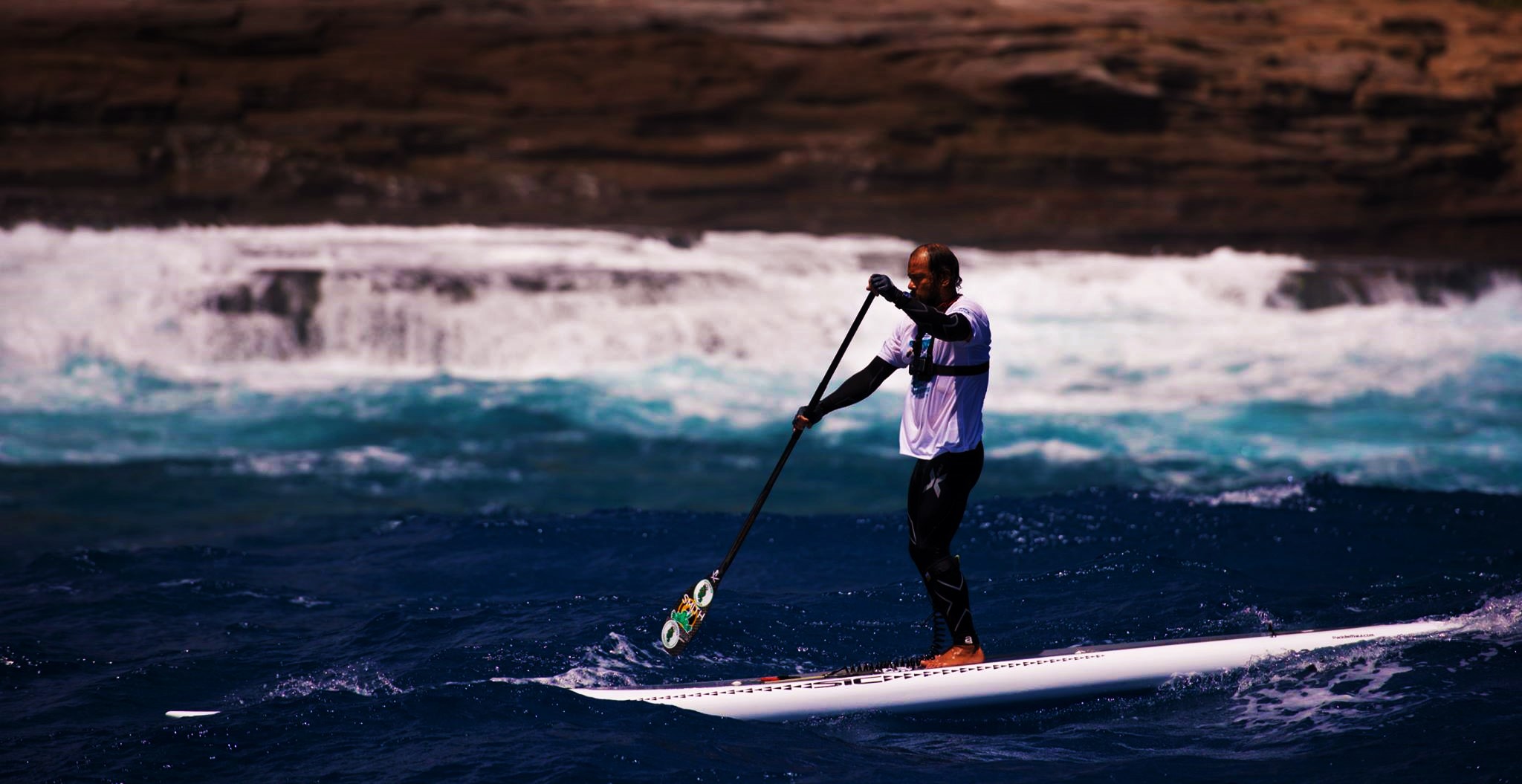 Ivan's Wall:
COMPLETED MY 5TH M2O 0n 30th 2017 51st over In Mens Solo Mile eight sustained Muscle craps and spasms citing pre race bad nutrition and limited rest factors from that point on it was a struggle just to finish. Slowest time to date 9 hrs 35 minutes. But I OFFICIALLY FINISHED
Posted by Ivan Trent on Mon, 07 Aug 2017 02:43:30
---
Looking forward to my First SUP Solo Attempt across The Kaiwi Nui. Blessed to have TEAMED -UP in 4 past M2O events dating: 2007, 2012, 2014 and 2015). I'm certain the Solo will be unique. Humbled and Grateful for the Opportunity! Bid all Racers a soulful and colorful Journey and Mahalo nui to the Entire M2O organizers and sponsors.
Posted by Ivan Trent on Sat, 17 Jun 2017 12:10:59
---
36 Standup 56 M Ivan Trent Jeff Fink Mike Sammis Virginia USA SUP Team 3 Male 6:26:40
Posted by Ivan Trent on Sun, 03 Aug 2014 01:34:41
---
http://www.pseresults.com/events/638/results/770?page=6&sort%5B%5D=0&sort%5B%5D=13&sort%5B%5D=5&sort%5B%5D=4
Posted by Ivan Trent on Sun, 03 Aug 2014 01:32:49
---
M2O 2014 Our Results: IVAN TRENT, MIKE SAMMIS JEFF FINK ESCORT BOAT CAPTAIN: DANNY LOUI (DECORTATED OC PADDLER) 3 man SUP Open relay entry time: 6 hrs 23 min 44 sec Finish placing: 136 overall SUP TYPE: V2 F17 S.I.C. MAUI 186 Finishers recorded
Posted by Ivan Trent on Sat, 02 Aug 2014 14:49:19
---
No Claims of Greatness. Former mid 80's Big wave rider from Makaha. Paddling background in OC6s and OC1. Experienced the MOLOKAI HOE 1988 and 2 Paddle board crossing (Quicksilver edition 07 and M2O 2012)
Posted by Ivan Trent on Thu, 03 Apr 2014 22:51:44
---
| Title | Ivan's Entries | Location | Date |
| --- | --- | --- | --- |
| Cape2Cape Crossing Virginia 2017 | View Entries | Cape Charles, Virginia | 09/23/2017 |
| Long Creek Paddle Race 2017 | View Entries | 2100 Marina Shores Drive, Virginia Beach, VA | 08/13/2017 |
| VB Surf Sessions Presents CE ECSC VA SUP Cup | View Entries | Rudee Inlet, Virginia Beach, Virginia | 08/21/2016 |
| Virginia Commonwealth Games - Long Creek Paddle Race 2016 | View Entries | 2100 Marina Shores Drive, Virginia Beach, VA | 08/14/2016 |
| 8th Cape Story Paddle Race 2016 | View Entries | Pier Cafe, 2350 Starfish Rd, Virginia Beach, VA | 08/06/2016 |
| Ku'ono Paddle Series | View Entries | Paradise Ocean Club, 490 Fenwick Road, Hampton, VA | 09/13/2014 |
| 2014 Molokai 2 Oahu Paddleboard World Championships | View Entries | Molokai, HI | 07/27/2014 |
| WRV DOLPHIN DASH PADDLE BOARD CHALLENGE | View Entries | 3001 Atlantic Avenue, Virginia Beach, VA | 05/03/2014 |
Check out all the PaddleGuru Races »
Races For Which You Are an Admin:
| Race | Date | Listing | Registration | Duplicate Race |
| --- | --- | --- | --- | --- |