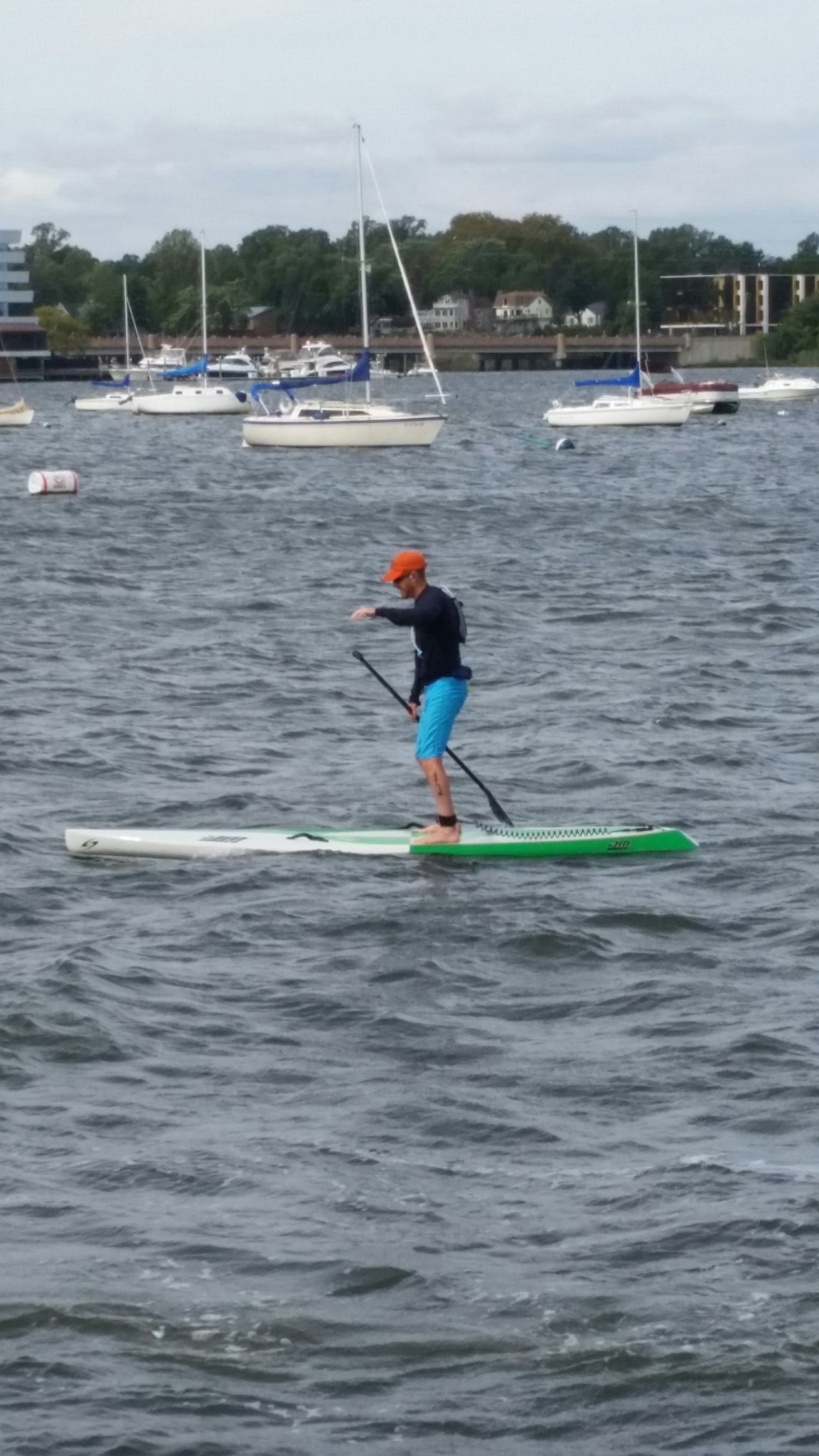 Jon's Wall:
Hey Jon, Just wanted to give you the heads up about this years Dean Randazzo Cancer Foundation Paddle for a Cause. Its on June 10th. We have two races, a 22.5 mile race that goes around Atlantic City, and a 8 mile bay race. All proceeds go to helping people financially who are battling cancer. Hope to see you there. Info is at thedrcf.com
Posted by Sean Duffey on Thu, 01 Jun 2017 14:13:24
---
Hey Jon, 2017 Treasure Island Pirate Paddle III is Saturday, May 20 Riverfront Park, Point Pleasant. Hope to see you there.
Posted by Richard Bubnowski on Mon, 03 Apr 2017 14:07:29
---
| Title | Jon's Entries | Location | Date |
| --- | --- | --- | --- |
| PaddlePoloozza 2018 | View Entries | Thomas P Morahan Park Greenwood Lake, NY | 09/08/2018 |
| 4th Annual Stand Up for Veterans Charity Event 2018 | View Entries | 575 Riverside Ave, Westport, CT | 07/08/2018 |
| PaddlePoloozza 2017 | View Entries | Thomas P Morahan Park Greenwood Lake, NY | 09/16/2017 |
| Cayuga Lake SUP Cup 2017 | View Entries | Myers Park, Lansing Park Road, Lansing, NY | 07/28/2017 |
| Upper Township Beach Patrol MS Bay Race 2017 | View Entries | Williard Avenue, Strathmere, NJ | 07/19/2017 |
| 3rd Annual Stand Up for Veterans Charity Event | View Entries | 575 Riverside Ave, Westport, CT | 07/08/2017 |
| Shore Paddle 2017 | View Entries | Shrewsbury Sailing & Yacht Club, Seawaneka Avenue, Oceanport, NJ | 06/17/2017 |
| 4th Annual Stand Up For Our Schools 2017 | View Entries | 79 Tecumseh , Medford Lakes, NJ | 06/04/2017 |
| Cayuga Lake SUP Cup 2016 | View Entries | Myers Park, Lansing Park Road, Lansing, NY | 07/29/2016 |
| Upper Township Beach Patrol MS Bay Race | View Entries | Williard Avenue, Strathmere, NJ | 07/19/2016 |
| 3rd Annual Stand Up For Our Schools 2016 | View Entries | 79 Tecumseh , Medford Lakes, NJ | 06/05/2016 |
| Shore Paddle 2015 | View Entries | Marine Park, Red Bank, NJ | 09/26/2015 |
| PaddlePoloozza | View Entries | Thomas P Morahan Park Greenwood Lake, NY | 09/12/2015 |
| Cayuga Lake SUP Cup 2015 | View Entries | Myers Park, Lansing Park Road, Lansing, NY | 08/01/2015 |
Check out all the PaddleGuru Races »
Races For Which You Are an Admin:
| Race | Date | Listing | Registration | Duplicate Race |
| --- | --- | --- | --- | --- |
Ocean Club:
Sprint Club: