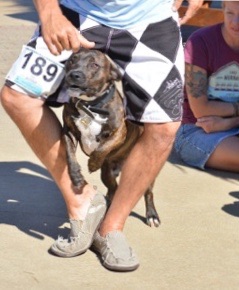 Mitch's Wall:
Great race yesterday, Mitch! The hand made awards were incredible - hopefully I'll get one next year.
Posted by Mike Fox on Sun, 13 May 2018 17:03:54
---
Hey Mitch - this is Steven Mitchell. Thank you for guidance & encourgement for a first timer SUP at the WPA Paddle Championship (Columbus, GA). Please contact me: 1target@bellsouth.net. Anxious to venture out for more paddling adventures.
Posted by Steven Mitchell on Mon, 19 Jun 2017 19:52:15
---
| Title | Mitch's Entries | Location | Date |
| --- | --- | --- | --- |
| Oconee Paddle Championship | View Entries | 1 Lake Oconee Trail, Greensboro, GA 30642, USA | 10/13/2018 |
| 2018 Panama Jack Pier to Pier Paddleboard Classic | View Entries | Edgewater Beach Resort, Front Beach Road, Panama City Beach, FL, USA | 09/14/2018 |
| 4th Annual Flora-Bama's Gulf Coast Paddle Championship 2018 | View Entries | 17401 Perdido Key Drive, Perdido Key, FL | 07/20/2018 |
| The Lovely Laurel River Lake Paddle Blast 2018 | View Entries | 86-98 Robert E.Blair Memorial Highway, Corbin, KY 40701 | 07/07/2018 |
| Stand Up for the Hooch 2018 | View Entries | Atlanta, GA | 06/24/2018 |
| River + Road + Rock Adventure Triathlon 2018 | View Entries | Coolidge Park, River Street, Chattanooga, TN | 06/09/2018 |
| 4th Annual Black Warrior SUP Championship | View Entries | 4409 Nicol Park Rd, Tuscaloosa, AL | 05/19/2018 |
| Edisto Island Classic 2018 | View Entries | Live Oak Boat Landing, Oyster Row Lane, Edisto, SC | 05/12/2018 |
| Paddle 4 Purpose | View Entries | 18665 Harborside Drive, Cornelius, NC | 05/05/2018 |
| Choo Choo Chase 2018 | View Entries | 5801 Old Champion Road, Chattanooga, TN 37416 | 04/28/2018 |
| The Carolina Cup 2018 | View Entries | Wrightsville Beach, NC | 04/19/2018 |
| Hunting Island, SC Paddlefest 2017 | View Entries | Hunting Island State Park, Beaufort, SC | 11/04/2017 |
| 2017 Lake Murray Paddle Classic | View Entries | 1925 Johnson Marina Road, Chapin, SC 29036 | 09/30/2017 |
| Battle on the Bay Galveston | View Entries | 1 Hope Boulevard, Galveston, TX | 09/30/2017 |
| Chucktown Showdown 2017 | View Entries | 185 Lockwood Dr, Charleston, SC 29403 | 09/16/2017 |
| Rock Island Paddle Rampage- 2017 | View Entries | Horseshoe Bend Marina and Campgrounds, Walling, TN | 09/03/2017 |
| Gun Island Chute Sup Cup | View Entries | 355 Commerce Street, Montgomery, AL | 08/26/2017 |
| Music City SUP and Kayak Race 2017 | View Entries | Nashville Paddle Company, Bell Road, Nashville, TN | 07/29/2017 |
| Livin' Lush Cup 2017 | View Entries | 1648 Riverside Dr, Knoxville, TN 37915 | 07/15/2017 |
| Stand Up for the Hooch 2017 | View Entries | Atlanta, GA | 06/25/2017 |
| River + Road + Rock Adventure Triathlon | View Entries | Coolidge Park, River Street, Chattanooga, TN | 06/10/2017 |
| 2017 WPA Paddle Championships Presented by SALT LIFE | View Entries | 1000 Bay Ave, Columbus, GA | 06/03/2017 |
| Black Warrior SUP Championship 2017 | View Entries | 4409 Nicol Park Rd, Tuscaloosa, AL | 05/20/2017 |
| The West Marine Carolina Cup 2017 | View Entries | Wrightsville Beach, NC | 04/19/2017 |
| 2016 Lake Murray SUP Classic | View Entries | 1799 North Lake Drive, Columbia, SC | 10/01/2016 |
| Chucktown Showdown 2016 | View Entries | 0 Lockwood Blvd, Charleston, SC | 09/17/2016 |
Check out all the PaddleGuru Races »
Races For Which You Are an Admin:
| Race | Date | Listing | Registration | Duplicate Race |
| --- | --- | --- | --- | --- |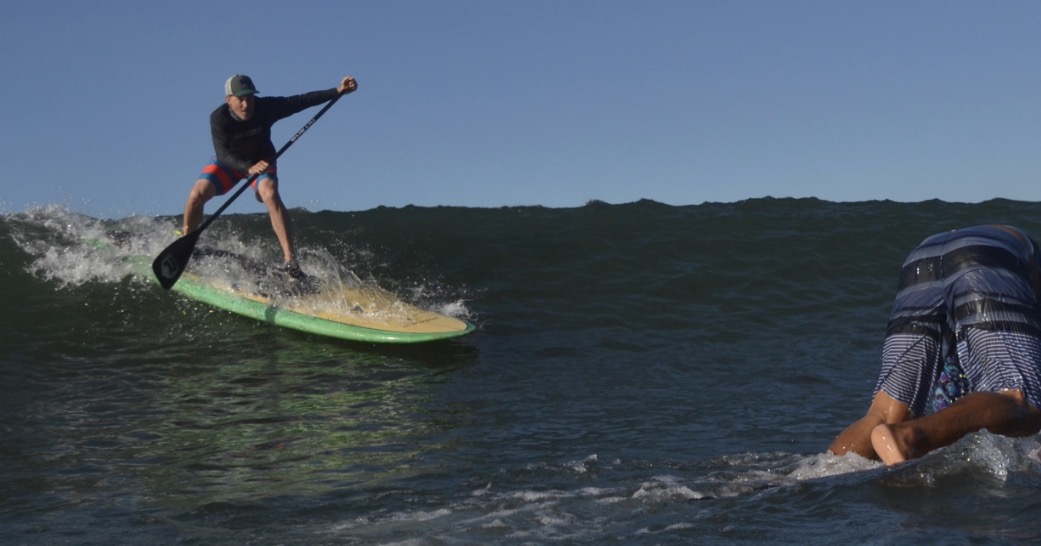 Ocean Club: