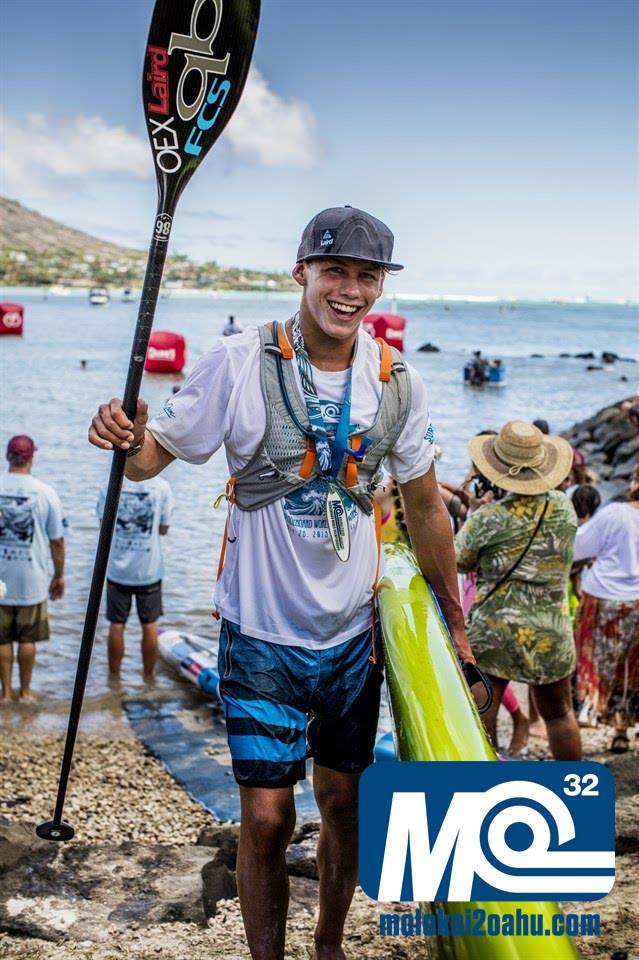 Noa's Wall:
Please come paddle in the "Gasparilla SUP Invasion," on March 22nd and take the Captain's Gold in this pirate themed event. Race the urban waterways along the gorgeous new Riverwalk of downtown Tampa and have FUN doing it! Vendors, food, paddling and more! www.gasparillasupinvasion.com https://twitter.com/GASPARILLASUP http://instagram.com/gasparilla_sup_invasion/
Posted by Melissa Trinidad on Sat, 31 Jan 2015 12:09:27
---
We want to invite you to Paddle Stars, visit www.PaddleStars.com lot's of great prizes, trophies and events. Cash purse $12,000. It's going to be an incredible weekend on one of the worlds best beaches! Join us at Paddle Stars.
Posted by Thomas Ganz Jr on Wed, 04 Jun 2014 16:16:11
---
Thanks PaddleGuru for all the awesome races! The Hanohano, Dana Point, Hal Rosoff, Marina del Ray and SilverBlade have been great fun with great competition in the junior divisions! I'm looking forward to paddling in the Hobie Hennesseys and surfing in the US Sup Tour Stop 2. See you on the water!
Posted by Noa Hopper on Wed, 24 Apr 2013 16:44:49
---
| Title | Noa's Entries | Location | Date |
| --- | --- | --- | --- |
| 2018 Hanohano Huki Ocean Challenge | View Entries | Bonita Cove Park, Mission Bay Park, San Diego, CA | 01/27/2018 |
| Sunday Sunday Sunday Race Series #3 2017 | View Entries | Bonita Cove, San Diego, CA | 09/24/2017 |
| Naish Columbia Gorge Paddle Challenge 2017 | View Entries | Waterfront Park, Hood River Waterfront Trail, Hood River, OR | 08/19/2017 |
| The West Marine Carolina Cup 2017 | View Entries | Wrightsville Beach, NC | 04/19/2017 |
| 2017 Mongoose Cup | View Entries | Dana Cove Park, Dana Point Harbor, Dana Point, California | 04/08/2017 |
| Lanakila Classic 2017 | View Entries | Seaside Lagoon, Portofino Way, Redondo Beach, CA | 02/25/2017 |
| NAC Hal Rosoff Classic 2017 | View Entries | Newport Aquatic Center Inc, Whitecliffs Drive, Newport Beach, CA | 02/11/2017 |
| 2017 Hanohano Huki Ocean Challenge | View Entries | Bonita Cove Park, Mission Bay Park, San Diego, CA | 01/28/2017 |
| Tecolote 5000 2016 - 5K Paddle | View Entries | SDCKT Boathouse at the Youth Aquatic Center 1750 Fiesta Island Road, San Diego, CA | 12/10/2016 |
| SDOCC La Jolla Shores Invitational 2016 | View Entries | Kellogg Park, La Jolla, CA | 11/12/2016 |
| SUNDAYX3 PADDLE RACE SERIES & SURVIVOR BEACH 2016 | View Entries | Bonita Cove, San Diego, CA | 09/25/2016 |
| Naish Columbia Gorge Paddle Challenge 2016 | View Entries | Waterfront Park, Hood River Waterfront Trail, Hood River, OR | 08/20/2016 |
| Tommy Bahama Paddleboard Race at the Santa Monica Pier | View Entries | Santa Monica Pier, Santa Monica, CA | 06/11/2016 |
| USA Canoe Kayak 2016 Sprint Canoe Kayak National Team Trials | View Entries | Lanier Canoe and Kayak Club, Clarks Bridge Road, Gainesville, GA | 04/29/2016 |
| Stand Up For Clean Water 2016 | View Entries | Paradise Cove Road, Malibu, CA | 04/16/2016 |
| Lanakila Classic 2016 | View Entries | Seaside Lagoon, Portofino Way, Redondo Beach, CA | 02/20/2016 |
| 2016 Hanohano Huki Ocean Challenge | View Entries | Bonita Cove Park, Mission Bay Park, San Diego, CA | 01/23/2016 |
| Return to the Pier 2016 | View Entries | 301 W Cabrillo Blvd, Santa Barbara, CA 93101 | 01/16/2016 |
| SDOCC La Jolla Shores Invitational 2015 | View Entries | Kellogg Park, La Jolla, CA | 11/07/2015 |
| Pacific Paddle Games presented by Salt Life | View Entries | Doheny Beach, Dana Point, CA | 10/10/2015 |
| Naish Columbia Gorge Paddle Challenge | View Entries | Waterfront Park, Hood River Waterfront Trail, Hood River, OR | 08/22/2015 |
| 2015 Santa Monica Pier Paddleboard Race & Ocean Festival | View Entries | Santa Monica Pier, Santa Monica, CA | 06/06/2015 |
| 2015 Hobie Hennessy's Waterman's Challenge | View Entries | Doheny State Beach, Dana Point, CA | 05/30/2015 |
| 3rd Annual Performance Paddling Jr Pro & Youth Sup Fiesta | View Entries | Bolsa Chica State Beach, Huntington Beach, CA | 05/03/2015 |
| The Carolina Cup 2015 | View Entries | Wrightsville Beach, NC | 04/22/2015 |
| Dana Ocean Challenge 2015 | View Entries | Dana Point Harbor, Dana Point, CA | 03/21/2015 |
| 2015 Hanohano Huki Ocean Challenge | View Entries | Bonita Cove Park, Mission Bay Park, San Diego, CA | 01/24/2015 |
| 2014 Tecolote 5000 | View Entries | San Diego Canoe Kayak Team (SDCKT), Fiesta Island Road, San Diego, CA | 12/13/2014 |
| Becky Stuart Memorial Race 2014 | View Entries | Oceanside, CA | 12/06/2014 |
| SDOCC La Jolla Shores Invitational 2014 | View Entries | Kellogg Park, La Jolla, CA | 11/08/2014 |
| Hobie Hennessy's Waterman's Challenge | View Entries | Doheny State Beach, Dana Point, CA | 05/31/2014 |
| Silver Blade Regatta 2014 | View Entries | 2800 Olympic Parkway, Chula Vista, CA | 04/05/2014 |
| US Sup Tour | View Entries | 1 Main St, Huntington Beach, CA 92648 | 03/22/2014 |
| 2014 Hanohano Huki Ocean Challenge | View Entries | Bonita Cove Park, Mission Bay Park, San Diego, CA | 01/25/2014 |
| 2013 Tecolote 5000 | View Entries | 1750 Fiesta Island Road, San Diego, CA | 12/14/2013 |
| 2nd Annual Mustache Paddle | View Entries | 1010 Santa Clara Place, San Diego, CA | 11/16/2013 |
| SDOCC La Jolla Shores Invitational | View Entries | Kellogg Park, La Jolla, CA | 11/09/2013 |
| US Sup Tour Stop 3 | View Entries | San Onofre State Beach, San Clemente, CA | 06/14/2013 |
| Hobie Hennesseys WPA US Paddleboard Championship | View Entries | Doheny State Beach, Dana Point, CA | 06/01/2013 |
| Silver Blade Regatta | View Entries | 2800 Olympic Pkwy, Chula Vista, CA 91915 | 04/06/2013 |
| Malibu To Marina | View Entries | Mother's Beach, Admiralty Way, Marina del Rey, CA | 03/23/2013 |
| Dana Outrigger Ocean Challenge | View Entries | Dana Point Harbor Drive, Dana Point, CA | 03/02/2013 |
| Hal Rosoff Classic | View Entries | Newport Aquatic Center Inc, 1 Whitecliffs Dr, Newport Beach, CA 92660 | 02/09/2013 |
| Hanohano Huki Ocean Challenge | View Entries | Bonita Cove, San Diego, CA | 01/26/2013 |
Check out all the PaddleGuru Races »
Races For Which You Are an Admin:
| Race | Date | Listing | Registration | Duplicate Race |
| --- | --- | --- | --- | --- |