101 Surf Sports Paddle Race Oktoberfest 2017

Due to the terrible air quality forecasted, the weekend is expected to be worse with NNE winds, we are cancelling the race this weekend. We will take the 11/4 SUP RUN race and convert it in to our normal event format and we will still keep the 11/4 SUP Run as a division.
All proceeds of the 11/4 Paddle Race in Redwood City will be donated to Fire Victims. We will be adding details later but count on an all-the-stops pulled out event. 
Thoughts and prayers just don't do enough for how we feel. Not sure what else to really say but to know the watersports community will be there to help,
101 Surf Sports Oktoberfest Paddle Race! Lederhosen encouraged. Racing action in SUP, Prone, Outrigger, Surfski, Kayak, and SUP.
Event is limited to 101 entrants no exceptions
. Register online or risk losing out. Rent a raceboard for the race for only $30.
8-9 am Registration
9:30 am Skippers Meeting
10 am Start
12 pm lunch served
1 pm awards

No entries have been received yet.
Results Select an event to view results.
Note: All live times are unadjusted and unofficial.
No entries have been received yet.
2 Mile Short Course stays in the canal. Perfect for first time racers.
6 Mile Around the Marin Islands

115 Third St. San Rafael California. Drop your gear in the parking lot and then park across the street at the San Rafael High School.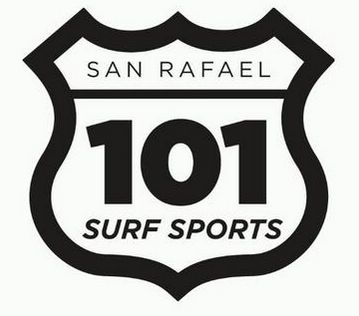 ---