2016 Hanohano Huki Ocean Challenge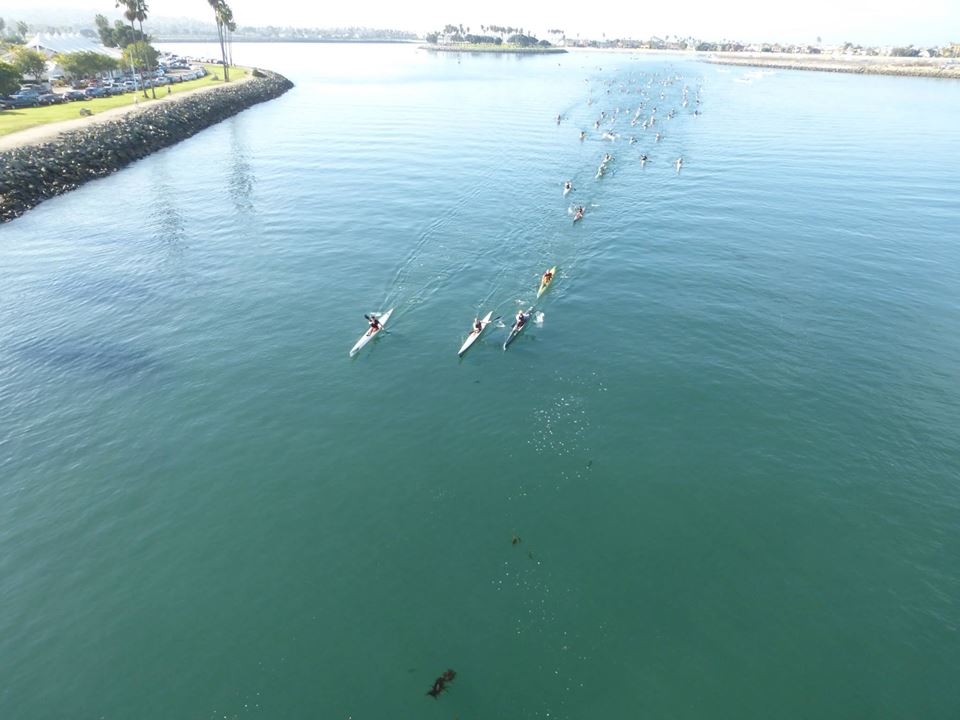 Save the date!!!
Hanohano Huki challenge is coming January 23, 2016. 
Registration is now live!!
A note about pre pay - Pre payment will be turned off on friday evening. No earlier than 6pm. Register and pay before then to save $5 and save time on race day morning! You can continue to register here on paddleguru right up through the morning of the race.
Attention Paddlers: 

Hanohano Outrigger Canoe Club and Huki Outrigger would like to invite you to the 20th Annual Hanohano Huki Ocean Challenge to be held in Mission Bay, San Diego, Ca. on January 23th, 2016.
The Hanohano Huki Ocean Challenge is one of the Longest Running Paddlesport Races in California (OC-1, Surfski, Traditional Paddleboard, Standup Paddleboard and Kayak)  We've always had a great mix of top level professional athletes and beginners from ages 7-80.  I'd like to encourage you to visit our Web site for more details: http://www.hanohano.com/hanohano-huki-ocean-challenge-1/
PFD's and leashes are highly encouraged. 
Important Notes on the event:

***Pre-Registration is highly suggested.  It will help eliminate delays on race morning as well as cut down on paddler error while registering with our new online format.  
***Food…Breakfast snack items and coffee will be available for free in the morning.  Lunch will be an additional fee with menu items beginning at $5.00.  Please bring cash.  The new lunch format allows us account for the increased number of mouths to feed while keeping your race fee below $25.00…Bring a water bottle, we will have Gatorade and water to fill them up.  We will also have complimentary Vitacoco and Sambazon
***Raffle: Hanohano OCC still boasts the best Raffle west of the Mississippi…bring some dough and have a chance at a Brand New Huki OC-1 and a ton of other great product from our sponsors and vendors.
***PFD's are required on all paddlecraft with the exception of Prone paddleboard.  Leashes are suggested for use on the long course for OC-1's and Surfski's
***No Dogs, Alcohol or Glass are allowed in Mission Bay Park…Rangers will issue hefty fines
***No refunds
***Paddlers are required to know the course and behave in a sportsmanlike manner…Please come to the assistance of fellow paddlers in distress.  Paddlers are required to affix their assigned Race bib to their chest so that it is visible to the volunteers on the finish boats.  Paddlers must finish between the anchored boat and finish line buoy in Bonita Cove and report their assigned race number.  Failure to follow finish protocol will result in a dnf .  Don't be selfish…your behavior affects all race participants.
Last year's results are available on PaddleGuru at: https://www.paddleguru.com/races/2015HanohanoHukiOceanChallenge
Watch the web site and facebook for updates. 
https://www.facebook.com/pages/Hanohano-Huki-Ocean-Challenge/130411500341485

Need a place to stay for the Hanohano Huki Ocean Challenge ?

Call the Catamaran or Bahia @ 800-422-8386
Ask for Hanohano Ocean Challenge Rate
Standard Garden Room: $139 single or double
Parking: $24 self/$28 valet per day
No Resort Fees.
Bahia Resort Hotel        Catamaran Resort Hotel and Spa
***Sponsors…Please contact Dan Van Dyck for a Marketing Deck***
2015 Media Stories
http://www.supthemag.com/news/cals-biggest-race-date-2015-hanohano-huki-ocean-challenge/
http://www.puakeadesigns.com/great-turnout-for-the-hanohano-2015-ocean-challenge/http://www.puakeadesigns.com/great-turnout-for-the-hanohano-2015-ocean-challenge/
7:30–9:00 Registration and Breakfast 
9:10 Short course meeting 
9:15–9:30 Start short course 
10:20 Long course meeting 
10:30 Long course heads to start 
10:45 1000 Meter Junior Race 
11:15 Early Lunch Available for purchase 
11:30 Short Course Awards 
12:15 Lunch Available for purchase 
1:00 Long Course Awards 
1:15-1:30 Raffle (must be present to win) GRAND PRIZE is a HUKI OC-1!!!! *** PLEASE BE AWARE THAT THIS SCHEDULE IS APPROXIMATE. CONDITIONS MAY ARISE THAT MAY REQUIRE FLEXIBILITY ON EVERYONE'S PART.
Event Entries Click on an event to see who entered.
Results Select an event to view results.
Note: All live times are unadjusted and unofficial.
Here are some notes on the course. First, starts are always crucially important but all the more so at the Hanohano short course. Standup paddle boarders sprint to a bottleneck left turn, hugging the jetty and facing lots of turbulence. Typically, paddlers come within inches of the rocks and the ebb and flow of the ocean, plus the tight pack of the start, make it really difficult to find a clear, calm opening, unless (of course) you are leading the start. So, sprint hard and try to hold a lead to find some clear water. Second, watch the currents. There will be a few turns and twists during the course, especially near jetties. And sometimes the shortest path is not the fastest. The course is close to the mouth of the bay and currents can be tricky, particularly in shallower waters. Keep an eye on the people around you and note whether your path is helping you gain, lose, or hold your lead around the bends. Drafting might be the safest strategy to hold your grounds in shallower water. Other than that, go out, have fun, and share the sup stoke! 
Long Course (Approx 9 miles):
Starting Procedure: Line up at North Jetty heading North. Start will be a horn blast from Escort Boat. Please No Running Starts…You'll be wrecking the race for everyone else. Follow "Lead Boat" to Crystal Pier…Left turn around "Turn Boat" toward the Yukon…approx. 45 degree angle. Left turn on Turn Boat, Head to Turn Buoy off South Jetty…Left Turn on Buoy. Stay to the right (South Jetty) until the line of white 5 MPH Buoys, turn into Bonita Cove. All Paddlers Must finish between two official boats It is the Paddlers responsibility to make sure your number and time are recorded at the finish. Failure to report race number at finish line will result in DNF.
Short Course (4.5 miles): 
The Short Course will begin in Bonita Cove marshaled and started by Safety Boat #1. - First Wave… OC-1, OC-2, Surfskis - Second Wave… (5 minute delay)… All SUP - Third Wave… (5 minute delay)… All prone 
Participants will proceed to buoy (left hand turn) at entrance to Bonita Cove following the lead safety boat toward Sea World following traffic patterns (stay to right). Left turn #2 will be at a buoy in the mid channel at Sea World at which point participants will paddle counterclockwise around Vacation Island and return to Bonita Cove minding traffic patterns. Finish will be between the official boat and the buoy anchored in Bonita Cove adjacent to the start. Paddlers must enter the buoy chute and report their race number to the officials on the finish boats. Failure to follow finish procedure will result in a DNF. 
****Finish Line Procedure … Don't mess up**** Mandatory finish will be between an anchored boat and a buoy in Bonita Cove manned with the volunteer timing crew. 
When you pass through the finish line, you MUST report your number in a coherent manner in order for your time to be recorded. Failure to finish between the finish boat and the buoy and report your number will result in a big DNF. It is the paddler's responsibility to ensure that your number is heard by the timers. It is extremely helpful if all paddlers sign up in the proper division. If you don't know what craft you are actually paddling, feel free to ask a volunteer to help identify your craft before you check in so that we can get you accurate results. Please do NOT switch craft after registration as this will affect everyone's results. Be considerate to the volunteers. Results will be easier to compile if you cooperate with the outlined procedure. 
***take note of the people around you when you finish in case any questions arise.
This year the race will be headquarterd at the north end of Bonita Cove. Enter the parking lot via Mariners Way from West Mission Bay Dr. 
Directions from I-5 South
 -Take I-5 South -Take exit 21 to merge onto Sea World Dr/Tecolote Rd -Continue to follow Sea World Dr (1.9 mi) -Merge onto W Mission Bay Dr via the ramp to Ingraham St/Mission Beach (0.3 mi) -Take the ramp onto W Mission Bay Dr (1.5 mi) -Turn left at into parking lot at Mariners Way 
Directions from I-5 North 
-Take I-5 North -Take the exit onto I-8 W toward Beaches (1.3 mi) -Take the W Mission Bay Dr/Sports Arena Blvd exit (0.4 mi) -Turn right at W Mission Bay Dr/Sports Arena Blvd -Continue to follow W Mission Bay Dr (0.7 mi) -Take the ramp onto W Mission Bay Dr (1.5 mi) -Turn left into parking lot at Mariners Way 
Directions from I-8 West 
-Take I-8 W -Take the W Mission Bay Dr/Sports Arena Blvd exit (0.4 mi) -Turn right at W Mission Bay Dr/Sports Arena Blvd -Continue to follow W Mission Bay Dr (0.7 mi) -Take the ramp onto W Mission Bay Dr (1.5 mi) -Turn left into parking lot at Mariners Way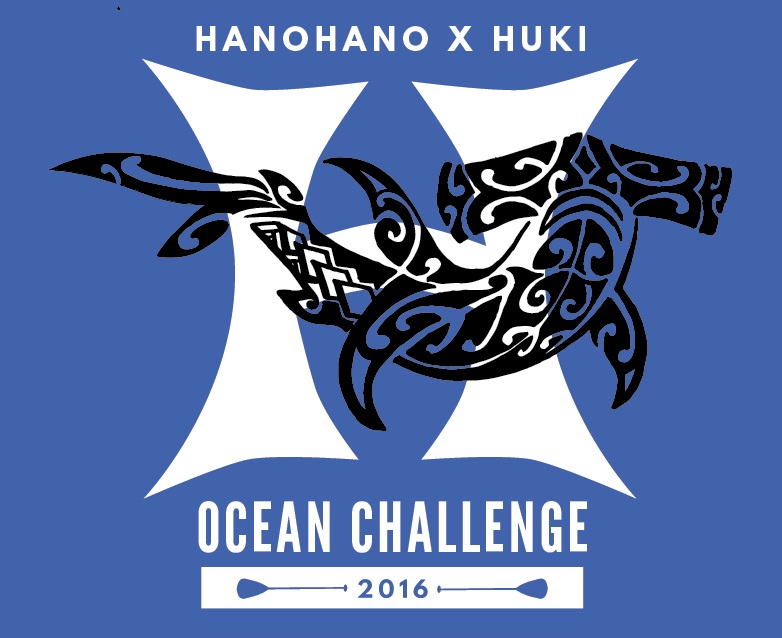 ---