23rd Annual Cow Patty Pageant (AKA:Tour de Manure)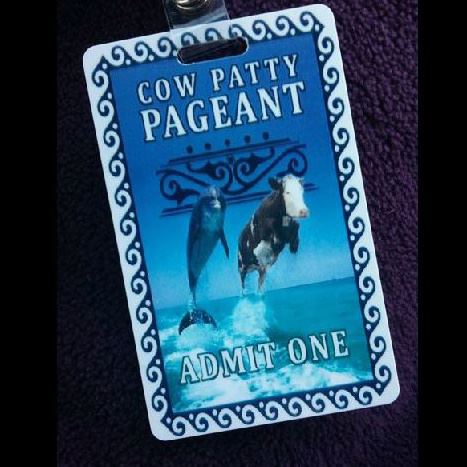 Estero Americano, Valley Ford, CA.  Protected flat water fun on the beautiful and serene Estero Americano.  11 and 5 mile courses: Family/Beginner, Intermediate and Competitive Classes.  Lunch and awards after.
7:30 am- 8:45 am     Registration at Valley Ford School House:  
9:00 am                    Mandatory Safety Meeting at Start Finish Area
9:20 am                    Family and Recreational Class Start
9:40 am                    Intermediate Class Start
10:00 am                  Competitive Class Start
11:15 am                  All paddlers return to Start Finish Line
noon-1:30 pm           Appetizers, Libations, and a Big Tamale Dinner @ School House
1:30 - 2:00 pm          Awards featuring "The Fishing Pond of Mystery" 
2:00 - 3:30 pm          Social Hour and Clean Up
3:00 - ???                 After Party at Dinucci's in Valley Ford.  Rivers for Change strongly encourages paddlers and their guests exercise good judgement, appoint a designated driver and surrender keys to that person BEFORE entering Dinucci's. 
Event Entries Click on an event to see who entered.
Results Select an event to view results.
Note: All live times are unadjusted and unofficial.
The race stars 1 mile south of Valley Ford, Ca. on the Estero at the intersection of Valley Ford Estero Road and Marsh Road.  Short Course racers will proceed 1/2 way out the Estero round a buoy and return.  Long course racers will proceed to the beach (The mouth of the Estero / Pacific Ocean.)  The whole course is very protected, but can be windy.  Dress for cool February coastal weather.
It is impossible to get lost on the Estero.  It is possible to become temporarily way laid due to the wandering nature of the Estero.  The prudent paddler will carefully observe the landmarks, meanderings and features of the Estero as they go west, thus making return trip Navigation straight forward. Note that all lands bordering the Estero are private. Please stay on the Estero, and respect landowners property.  
In addition paddle sport competitive ability, all competitors will have the opportunity to express their knowledge of local ranching lore and bovine husbandry skills while negotiating the course.  
Take 101 to Petaluma, California, about 35 miles North of San Francisco, 80 miles West of Sacramento, 16 miles South of Santa Rosa.  Exit on Washington Street, head west thru town. In 1.4 miles bear right onto  Bodega Avenue.  Proceed Approx.8 miles west to the intersection of Tomalas Road Valley Ford Road.  Bear right onto Valley Ford Road. (Do not turn left to the USCG training center, stay right)  Proceed 12 miles to Valley Ford.  
Upon entering Town, Turn right onto School Road, the School House / Paddler Check-in is on your left.  If you get to Dinucci's and the General Store, You missed the turn for School Road, go back.