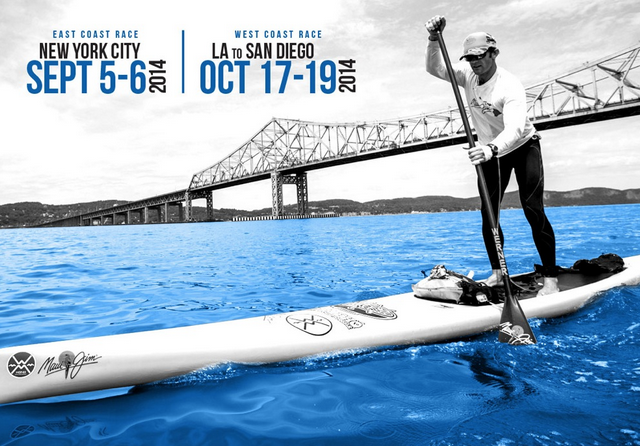 Presenting the 1st Annual:
50 Mile Paddle: CALIFORNIA
Welcome to the 1st Annual 50 Mile Paddle. This registration is ONLY for DAY 2 - of the 100 Mile Paddle charity adventure paddle race. This race is on October 18th. Race starts in DANA POINT and ends with the 100 Mile Paddlers in Mission BAy
This event is open to stand-up paddlers, prone paddlers. surf skis, marathon canoes, OC-1, OC-2 and 6-man outrigger teams.  You can participate as a solo paddler or as a two, three or four person relay team.
This is a self supported race, which means you and your team are responsible for your own support boats/vehicles. You may choose to follow along on the river or to do land based relay changes. For our part, the 50MilePaddle will supply safety and media boats with some limited support options when possible.
Our goal is to help you enjoy challenging yourselves mentally and physically and most importantly, to raise awareness and funding for Autism Charities and Clean Water Initiatives. Thank you for your interest and support.
DATES:
CALIFORNIA, October 18th
Event starts in Los Angeles, CA - Dana Point and ends in Mission Bay, San Diego.
 
ENTRY FEE:
REGISTRATION Fees:
Solo Racer  = $195
Relay Team of 2 = $390  ($195 each)
Relay Team of 3 = $585  ($195 each)
Relay Team of 4 = $785  ($195 each)

+ Each paddler must also reach a minimum fundrasing goal of $250

You can fundraise individualy or as a team, its your choice. (Example: a team of 4 would have a combined fundraising goal of $1,000 or each paddler could just fundraise for thier $250 goal) However see our fundraising page for individual incentives if you set and reach higher fundraising amounts.
SCHEDULE:  Saturday Oct. 18th
5:30 am - 6:30 am - Sign In
6:00 am - Light breakfast at Marina
6:30 am - Mandatory paddlers' safety and instructional meeting
6:45 am - Group Photo (in water)
7:00 am - Group START
8:00 pm - Race Cut Off
8:30 pm - Food / Beverages / Awards
*Note: All start times subject to change within allotted time window. Registered participants will receive official updates from the
 event director.
Event Entries Click on an event to see who entered.
Results Select an event to view results.
Note: All live times are unadjusted and unofficial.


What is the 100 Mile Paddle
This is a charity adventure paddle focused on raising money and awareness for clean water initiatives and for a select group of autism non-profit organizations. This is the 1st annual 100 Mile Paddle in California. Our 2nd annual 100 Mile Paddle in NYC.