5th Annual Taylorsville Lake Paddle Battle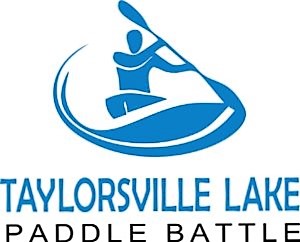 On June 9, 2018 Taylorsville-Spencer County Tourist, Recreation & Convention Commission will host the fifth annual Taylorsville Lake Paddle Battle. This paddlesports race features 2, 6 and 10 mile races for solo and tandem paddlecraft; SUP, kayak, or canoe. The race is, once again, part of the Kentucky Waterman Series, and racers score points towards the series prizes. New for this year is a Friday team sprint event, a cookout, and other family-friendly activities. Located just a few miles outside of Louisville Metro, Taylorsville is an agricultural community that is the home of Taylorsville Lake State Park, offering opportunities for fun in the water, and along the trails of the Park.
Racers will launch from the boat ramp at Taylorsville Lake State Park and complete their loop courses surrounded by rolling hills and woodlands. Taylorsville Lake, created in 1983 by the U.S Army Corps of Engineers, covers  3,050 acres, has a shoreline of 78 miles, and is one of Kentucky's premier venues for water sports.

The post-race celebration will be at Tanglewood Golf Resort where paddlers will gather for food, fun, music, and race awards.

We encourage racers to bring friends and family to visit and cheer you on, even if they aren't participating in the race. Attendees have options to camp, hike, fish, or ride the parks multi-use trails, rent boats at the marina, and enjoy the beauty of the area.

Race Distances:
Short/Youth Race: 2 Miles

Intermediate Race:  6 miles
Long Race: 10 miles
1st, 2nd, and 3rd Place Prizes for each race.

Registration Costs:
Until March 31: $50.00
April 1 - April 30: $55.00
May 1 - June 1: $65.00 - Registering after May 29 could result in not getting the race shirt
No race day registration except for the 2 mile event!


Race Classes are single or tandem craft, in classes for Men and Women:
SUP 14 & Under
High Performance Kayak (18'1")
Fast Sea Kayak (16'1" -18')
Sea Kayak (14'-16')
Kayak (Under 14)
Solo Canoe (Includes Outrigger)
Tandem Kayak
Tandem Canoe (Includes OC-2)
Paddle Battle sponsors, Southern Paddlesports and Stellar Kayaks are donating a Stellar S14LV kayak that will be raffled off and awarded after the races on Saturday. The top 3 places in each category win awards and raffle tickets for the kayak. 
Enter the Taylorsville Lake Paddle Battle 2018 and

 purchase raffle tickets for $5.00 each when you register on Paddleguru. The Top 3 finishers in each class/category in the 10 mile & 6 mile races, and the first place Team members of the Friday Team Sprint Relays, will win tickets as well!: 3 for 1st, 2 for 2nd, and 1 for 3rd.



Tickets are also available to the public for $10 by contacting Southern Paddlesports at Southpaddle@gmail.com.

Registration closes on June 1st, although registering after May 29 does not guarantee you will receive a race shirt!
Stellar Kayaks sponsored Forward Paddle Stroke clinics with Ben Lawry will be held on Friday June 8 from noon to 3PM, and Sunday June 10, from 9AM to noon. Clinics are limited to 10 people each, and cost $75.00. This covers the cost of on land & on water instruction. Registration preference is for event entrants, prior to being open to the public.
The Friday Team Sprint event will match teams of three, determined by drawing names, in a bracket type elimination tournament to determine the winners.
Saturday's Schedule
6:45 A.M Registration Starts at Taylorsville Lake State Park which is located at 1320 Park Rd, Mt Eden, KY 40046
8 A.M 10 Mile Racer Meeting
8:30 A.M 10 Mile Race Start
8:45 A.M: 6 Mile Race Meeting
9 A.M: 6 Mile Race Start
10 A.M: 2 Mile Race Start
11 A.M: 2 Mile Awards Ceremony at Taylorsville Lake State Park
1 P.M: Awards Ceremony at Tanglewood Golf Course which is located at 245 Tanglewood Ct, Taylorsville, KY 40071
Event Entries Click on an event to see who entered.
Results Select an event to view results.
Note: All live times are unadjusted and unofficial.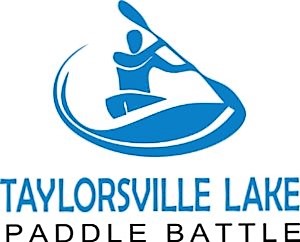 ---