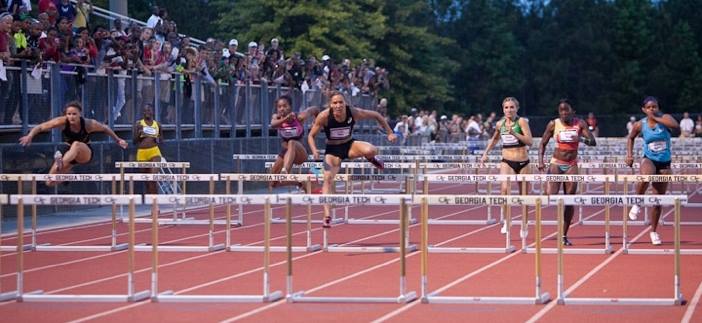 American Track League
The sport of professional track and field has been one of the largest sports on a global scale for decades. The IAAF World Championships in track and field is the 3rd largest sporting event in the World behind the Olympic Games and the Soccer World Cup. Track and Field has always been the signature sport of the Olympic Games. The IAAF Diamond League is televised in more than 130 different countries and the World Championships reaches over 160 different countries and has athletes from more than 200 countries participate.
The United States has the best athletes in the sport year in and year out. The medal count has been won by the US at every single global major championship for the past 50 years. Yet 98% of professional level track meets are held outside of the US.
Track and Field is the #1 participation sport in American high schools. More than 50 Million people contest road races in America every year.  There are 2 IAAF Diamond League events on US soil each year and we have professional sections held at large scale high school and college meets such as the Penn Relays and Drake Relays, but other than that, professional track has been relatively non-existent on US soil. There remains no continuity to the track and field calendar in America.
The American Track League looks to change that dynamic and bring track and field to the forefront of professional sports in America.
No entries have been received yet.
Results Select an event to view results.
Note: All live times are unadjusted and unofficial.
No entries have been received yet.
5k Race
10k Race