Art of Downwind Advanced Surf Ski Clinic - Oscar Chalupsky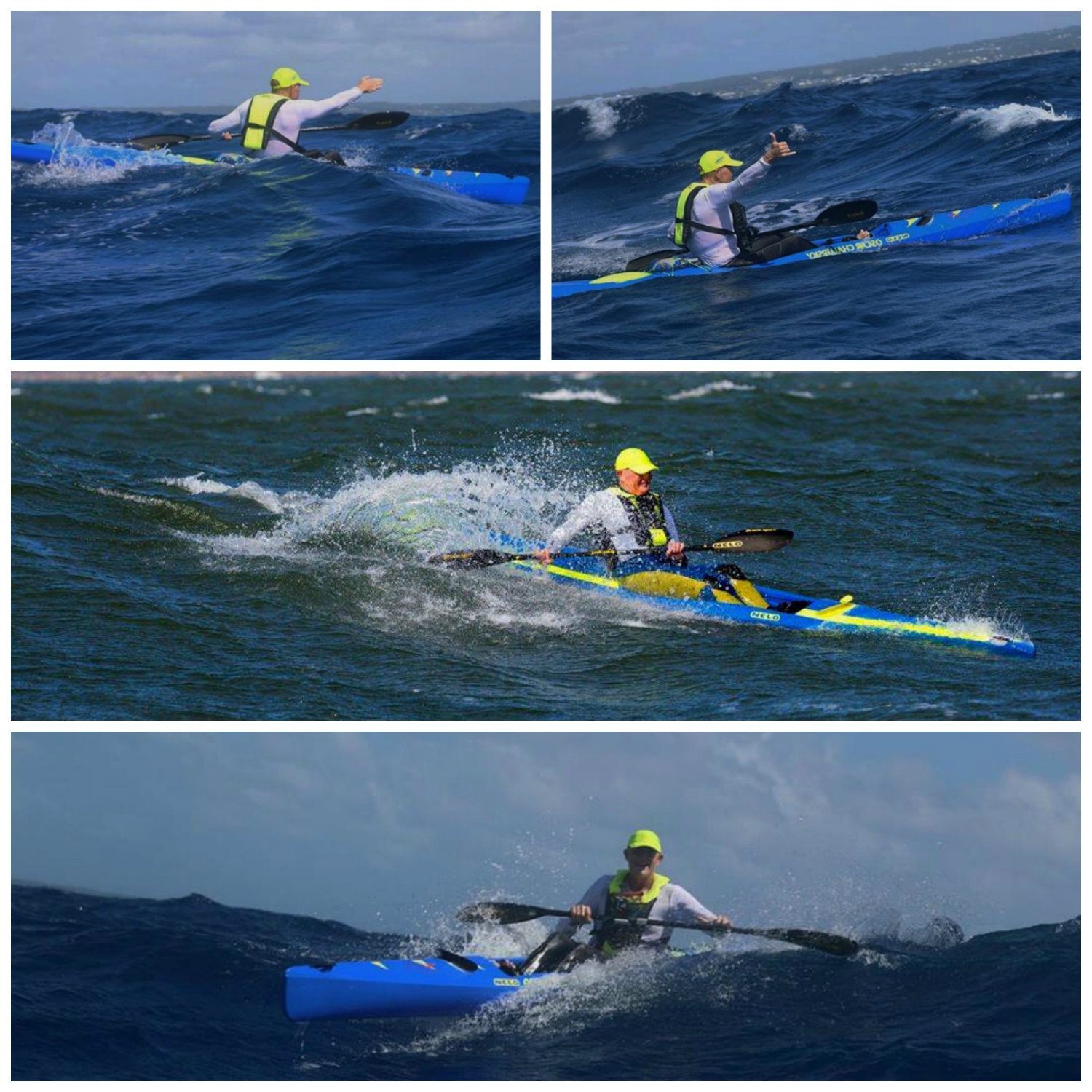 Come learn from the Legend and Master of Surfski Paddling, Oscar Chalupsky, as he delivers the Art of Downwind Paddling Clinic on the eve of the Sharkbite Challenge! Topics to be included in this clinic will be:


Surfski Starts (beach starts, rough water/shore break starts, and in-water starts)
Working Your Quadrants (a theory that Oscar developed himself)
Paddling technique before and on the wave
To Brace or Not to Brace, that is the Question (and perhaps one Shakespeare himself might have asked had he had a ski!)?
Reading waves and identifying troughs
Linking Runs
Effective Paddling when swells and wind waves don't align (paddling in a "Washing Machine")
Precision Power on Downwinds
Here are a few things that have been said about Oscar over the years in his athletic domination winning Molokai 12 times, becoming World Surfski Champion 12 Times, and representing as a South African Olympian:
"Maybe he's 'old school,'or maybe he's just a freak of nature. Whatever it is, one can't help but be amazed at the longevity and tenacity of Oscar Chalupsky" - Atlantic Paddler
"He is the most formidable force on and off the water" - Nelo Surfski
"Few paddlers hold a record comparable to that of Oscar Chalupsky, who began his multiple water sports career during his school years" - Clint Robinson
Don't miss this opportunity to Advance your surf  ski abilities and performance to the next level with Oscar and join us for what will surely be one of the best clinics available world wide ever!
* Because of the one-on-one aspect, this clinic will be limited to 10 paddlers.

This clinic will be comprehensive for 2 - 2 1/2 hours. Various topics will be covered including on land theory. Schedule of Events:


Meet and Greet with the Champ from 3:30-4. Also set up for the clinic. Must provide your own ski and safety equipment (PFDs, hydration, and Leg Leashes are Mandatory). We strongly encourage you to have a cell phone in a dry bag as well along with a whistle or other signaling devise.
4:00-4:30 On-land Theory and Discussion
4:30-6:15 On-Water Application and Advanced Training (here's hoping for some downind conditions in the Gulf!). Because most participants will be taking place in the Shark Bite Challenge, paddlers can choose how far they go but most will be averaging 2-3 miles depending on conditions. Oscar will also be including One-on-One Instruction with EVERY paddler.

6:30 Question and Answer Session with Oscar at Barley Mow Brewery (one craft beer included with entry with others offered at a discount). Every paddler, aside from this amazing opportunity to learn from one of the best, will receive a poster.

Event Entries Click on an event to see who entered.
Results Select an event to view results.
Note: All live times are unadjusted and unofficial.
The clinic will take place at the Clearwater Sailing Center Beach and part of the proceeds will be allocated for fresh water access (including showers) and parking through the facilities provided by the sailing center.

Clearwater Sailing Center Beach
1001 Gulf Blvd.
Clearwater, FL 33767

The clinic will be held on the beach just north of the sailing center. We will have dryland instruction before heading into the intracoastal waterway and Gulf of Mexico by way of Clearwater Pass.