Atlantic Paddle Games™ presents: The Gathering of the Tribe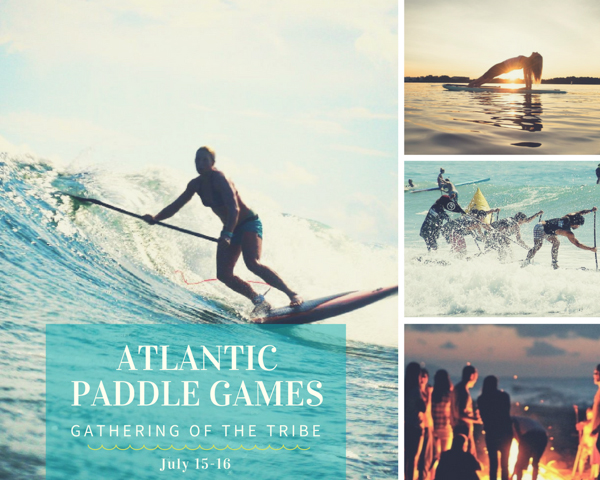 **RaceHub is a PaddleGuru Company**
Atlantic Paddle Games™ Presents: The Gathering of the Tribe
Join us this year for an all-encompassing paddle sports festival hosted by Walk on Water in partnership with Evolve Paddleboards, Mantra Fit, April Zilg and Capital SUP.
Picturesque Assateague Island sets the stage for a three-day paddling extravaganza, starting the evening of Fri July 14 through Sunday afternoon July 16. 
All day Saturday, enjoy a rich mix of beach workouts and clinics designed to advance your fitness, ocean SUP racing and surfing skills. 
On Sunday morning, hit the waves for our SUP surfing competition, or kick back in your beach chair and cheer on our competitors. 
Proceeds to benefit Assateague Island State Beach Patrol. 

**There is one fee of $50 per participant which includes all clinics, instruction, a Saturday (July 15th) practice race, and the Sunday (July 16th) SUP surf competion.**


On July 15th, events and clinics include:

-Sunrise Yoga
Yogi's will guide you through the amazing experience of practicing yoga on the serene surroundings of the beach as the sun rises over the ocean.
-Aerial Yoga (Yes! Aerial yoga on the beach!)
Incorporating silk hammocks, you will be guided into a traditional, yet not-so traditional (as you will be floating in the air!) yoga practice from floating meditations, and gentle stretching in order to increase strength training on land. 
-Sup Yoga
If you miss the sunrise and aerial is to advanced, there's always the peaceful backdrop of the bay to get your zen on! Join us for a restorative flow on the water. 
-Kids Beach Events
Events include obstacle courses, mock races, and other instructional tips and tricks! 
-Beach Bootcamp Workouts
Mantra Fit will burn you through a workout on the beach building funtional strength and cardio conditioning through circuit style interval workouts.
-Race Clinic
Focusing on beach starts, navigating the surf zone on the way out and in, race strategy, and ocean paddling, this clinic will get you ready for your next (or first) race!!


**After the clinic, test your skills with a friendly surf zone race with a tentative start time of 3:00 pm. A tight, 4-buoy course will be set up close to the beach with at least 2 turns in the surf zone. The course will mimic Battle of the Paddle and Pacific Paddle Games tech racing. It will, however, be much shorter. We will run it in heats of 4-8 paddlers with the top 50% advancing.**
-SUP Surf Clinic
This clinic will cover SUP surf etiquette, navigating the surf zone, board rescue techniques, and how to catch waves.
On July 16th, Tribe Expression Session
This is an open day to just have fun and try out different SUPs while laughing and catching waves. Take what you learned on Saturday and practice in the surf or just hang on the beach.

**Accomodations** 
During the summer months Ocean City becomes quite busy and very crowded. Please make your reservations early!! 
However, we recommend you take advantage of our camping accomodations which have been arranged by the Atlantic Paddle Games.
The Gathering of the Tribe has ocean front camping which will accomodate 150 campers. The cost for all 3 nights, or any portion is as follows:

$50 per tent (Max 6 people in 1 tent) (Tent is not provided)(BYOT)

There is a maximum tent size, please contact us if you have any questions!! (410-289-8787)
Example: Camping for 1 person bringing the tent is $50 for camping and $50 for event.  If you are staying in someones paid tent then it will just be $50 for the event. 
So, join us in surfing the beautiful waves of the East Coast, hanging with family and friends, and enjoying a community atmosphere as we gather to celebrate the water-man lifestyle, the ocean and all that it means to our area and abroad. 

Gathering of the Tribe Schedule
Friday:
Check in between 4-7pm at Walk on Water's shop (after 7pm check in at Assateague at Walk on Water tent)

9808 Stephen Decatur Hwy, Ocean City

Welcome and Sunset Social 7:30pm
Aerial Yoga Demo 8pm - 8:30pm (Katie Ficca)
Open surf 8pm
 Saturday:
Sunrise Yoga 6am-7:00am - (Taylee Wilson) Yoga Vibez
Aerial Yoga 7-9:30 am - Katie Ficca

7- 7:30
7:45-8:15
8:30 - 9:00
9:00 - 9:30 Aerial Inversion and play time
Beach Bootcamp 7:15am to 8am - (Carleen Birnes) Mantra Fit
Beach Patrol Talk - 8:15am - 8:30am
Safety in the surf, rip tides, leash safety, rescue/survival tips, etc. 

 
Intro to SUP Surfing and Ocean Paddling 8:30 to 10:30am - April Zilg & Capital SUP

understanding wave patterns/sets, paddling through breakers, paddling in chop, riding wave back to shore, surf etiquette 
Kids Beach Bootcamp 9-9:45am - (Carleen Birnes) Mantra Fit

Obstacle course style - 12 and under
Paddleboard Yoga 9:30 - 11am - (Jessie Benson) FloYo

9:30-10:15 am
10:30-11:15 am 
Boards provided
Race Clinic - Part 1: 11am to noon - April Zilg & Capital SUP

beach race starts, technique and strategy
Race clinic - Part 2: 1pm to 2pm - April Zilg & Capital SUP
navigating waves, riding waves to finish line 
SUP Surfing open session - 6pm
Sunset Beach Yoga Gentle Flow 7:00pm to 8pm  -  (Kate/Dawn) Yoga Vibez
Beach Bonfire / Fire Circle Social - 9 pm (Hang Ten Handyman)
Sunday: 
Surf Experience open session- 7-11 am
Beginners guided surf session 7-11am - Walk on Water
No entries have been received yet.
Results Select an event to view results.
Note: All live times are unadjusted and unofficial.
No entries have been received yet.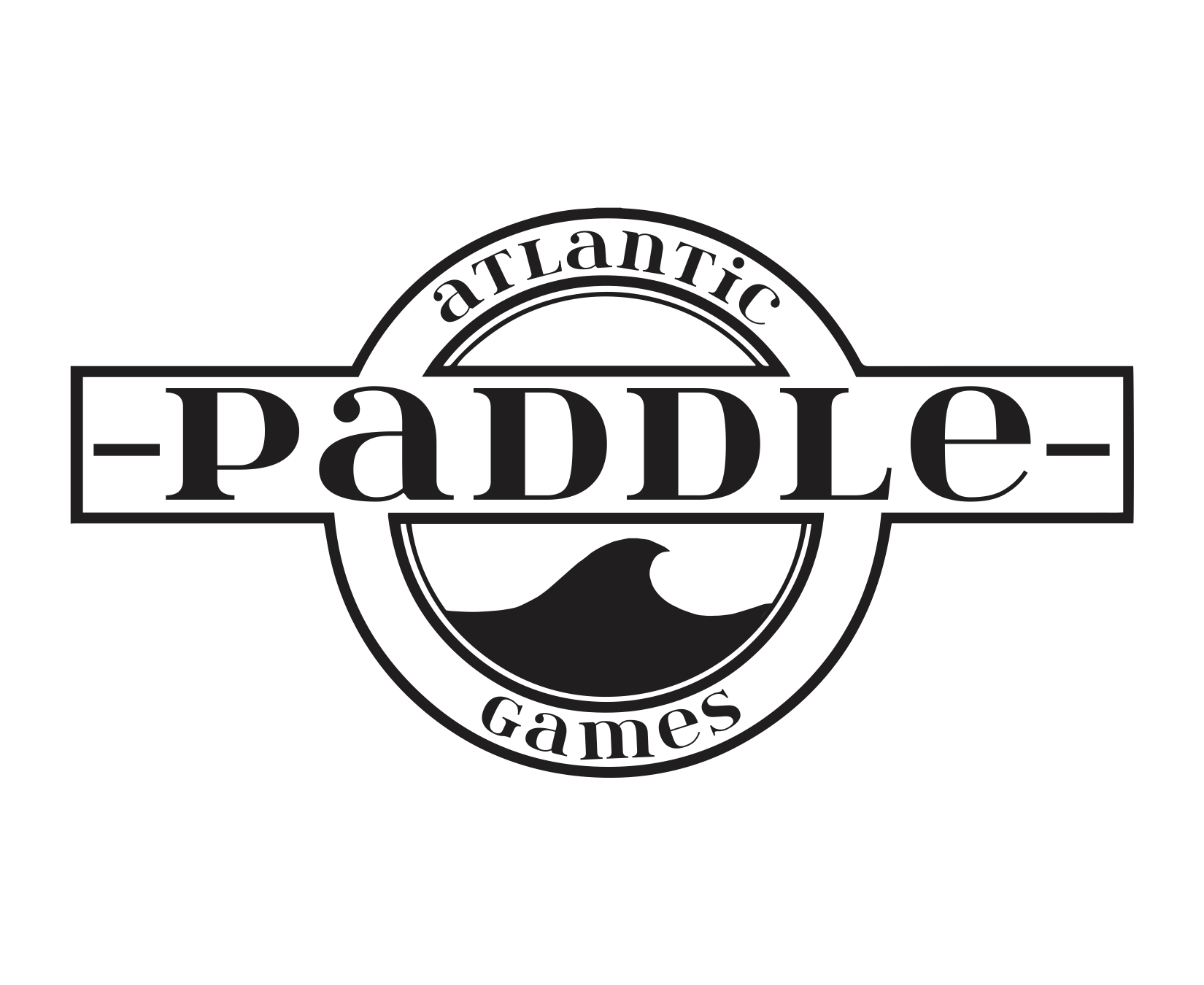 When:
Jul 15 to Jul 16, 2017
Where:
State Park, Assateague Island, Maryland