Battle of the Bay WPA Championships- San Francisco 2015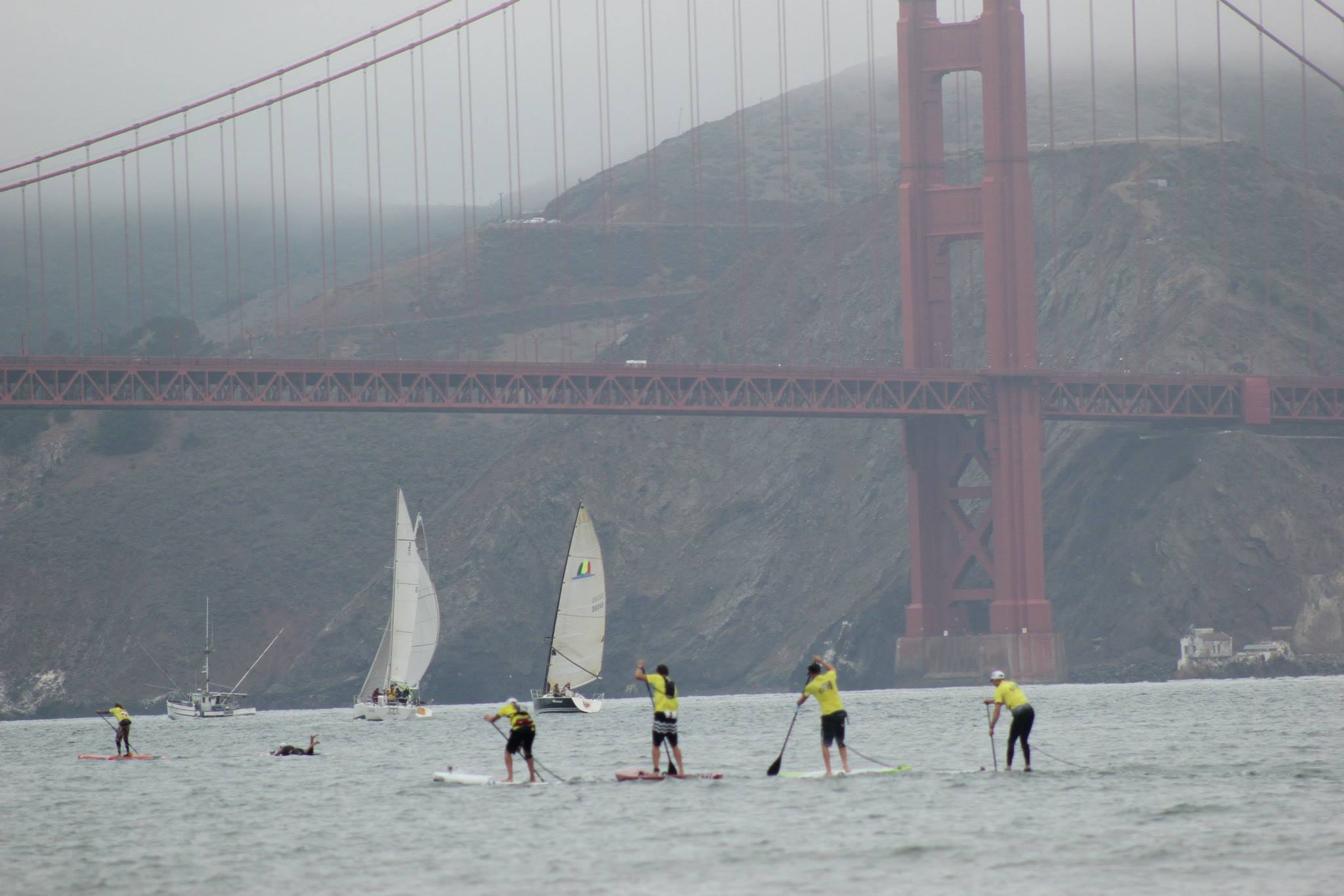 2015 Battle of the Bay WPA
Championships
Bluerush is proud to host the 2015 Battle of the Bay WPA Championships and Salt Life CUP with the top paddlers in the world to attend the event and expo in San Francisco Bay. Stand Up Paddle boarders, Prone, OC1 and OC2 & new for 2015, surf skis will be offered to take part in this monumental event. Races will include short courses, technical, distance, juniors and relays. There will be an award ceremony each day with medals for 1st-3rd places in all races with two divisions- Elite and Open. On the beach spectators can check out the latest merchandise and equipment from our Sponsors, meet the pros, learn about sports nutrition and even take a yoga class. Entertainment onsite and all event action will be broadcasted as the competitors race close to the shores of Presidio National Park, around Alcatraz and to the south tower of the Golden Gate Bridge. The Battle of the Bay will also again be host to the Northern California SUP & Prone OPEN Championship and the Northern California OC1  & OC2 Championships. 
All competitors are asked to pick up their registration packet on Friday, October 16th from 5-10pm at Bluerush and to stop by our kick off party at Bar Bocce (across the street) in Sausalito.  On Saturday the 17th and Sunday the 18th, the Expo will open at 8:00 AM on the East Beach at Crissy Field. Sponsors will have booths showcasing their products and equipment and expert SUP racers will be on hand offering demonstrations. Race times will be determined closer to the event date along with the race schedule based on the weather forecast and Bay current conditions for each day to conduct the safest and most competitive races for all competitors.
Bluerush opened in 2010 and was the first, (and still the only) dedicated standup paddleboard shop in the San Francisco Bay Area. Family owned and operated, Bluerush is the leader in supporting and promoting all aspects of the world's fastest growing water sport. Located in Sausalito, California they offer their clientele hands on instruction and demonstration of equipment from leading SUP manufacturers. They also offer rentals, clinics from Elite SUP racers, as well as host ongoing race series throughout the year bringing the Bay Area SUP Community together in a fun and family friendly environment.
- See more at: http://battleofthebay.com
Event Schedule (subject to change)
Battle of the Bay Kick Off Party on Friday, August 16th from 5pm to 10pm with last chance registration and competitor check-in at Bluerush in Sausalito until 9pm. Kick off party across the street at Bar Bocce. Mingle with your fellow competitors and strategize about getting around that Golden Gate Bridge South Tower!
FRIDAY, October 16th
5pm-9pm          Vendor set-up

5pm-7:30pm       Check- in Bluerush/Last Chance registration  

5pm-10pm          Kick Off Party- Bar Bocce (across the street)
SATURDAY, October 17th--- No registration on race day

8:30AM - Race Director/Competitor Meeting

9:00AM - 8.5mile Open Distance Race (2 minute intervals between board classes)


9:30AM - 8.5 mile race OC1/OC2/Prone/Surf Ski

9:32AM - 2 mile Open Race

10:30AM - 8.5mile MENS Pro Distance Race

10:35AM - 8.5mile WOMENS Pro Distance Race

2:30PM- Battle of the Bay Challenge

4PM -  Awards
SUNDAY, October 18th --- No registration on race day
11:30AM - Race Director/Competitor Meeting 

12:00AM -  2 mile Juniors Race

12:05AM -  1 mile Grom Race (Free Event)

12:30AM - 5 mile race OC1/OC2/Prone/Surf Ski

12:32AM - 4 mile Open Technical race- The Battle Field

12:34AM - 4 mile Juniors Technical race- The Battle Field               

2:00PM - 5mile MENS Pro Technical race- The Battle Field

2:05PM - 5mile WOMENS Pro Technical race- The Battle Field       

3:00PM - Pro & Open Team Relay                                                              

4:30PM- Closing ceremony and Awards
Event Entries Click on an event to see who entered.
Results Select an event to view results.
Note: All live times are unadjusted and unofficial.
 http://www.battleofthebay.com/  Visit our website for courses. Courses are subject to change due to unpredictable tides, currents and weather.  The courses posted are based on the time of the tides and currents we know today.  Also other races will be taking place on the bay, we are working with those race directors to coordinate safe yet challenging courses!
http://www.battleofthebay.com/
East Beach at Crissy Field in San Francisco, California
Race Event Last Minute Details and Reminders:
PFD's (Lifejackets) and Leashes are required to race

Juniors Race: Kids 12 & under must wear a life vest to race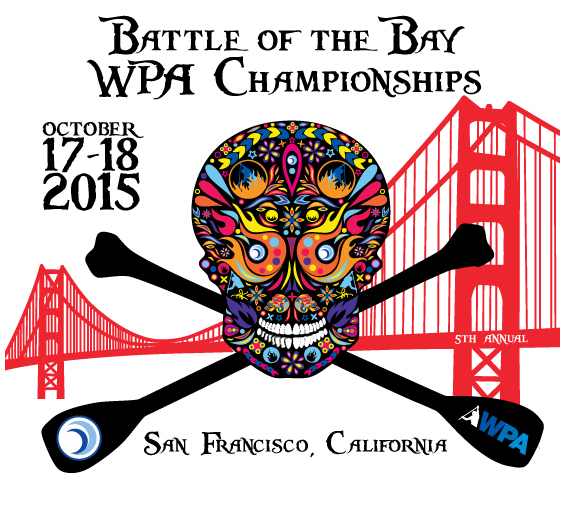 When:
Oct 17 to Oct 18, 2015
---