Battle of the Bay-Watersport Festival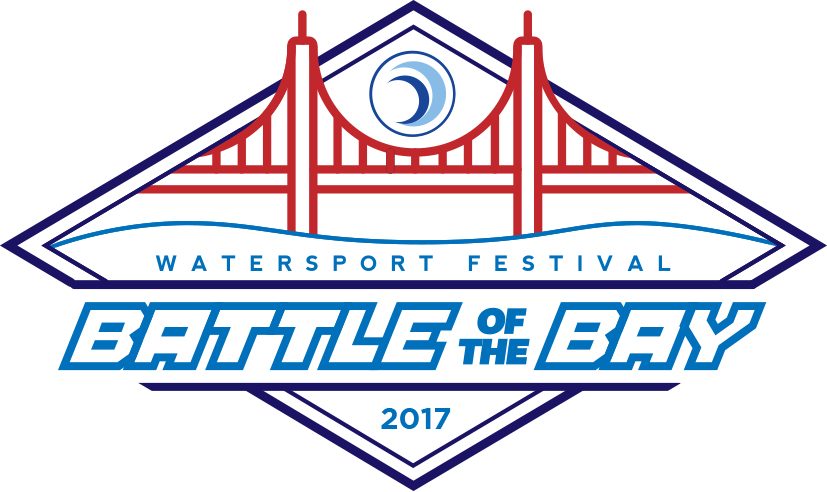 2017 Battle of the Bay/Watersport 
Festival
Bluerush is proud to host the 7th Annual 2017 Battle of the Bay/Watersport Festival. Held on East Beach Presidio SF on San Francisco Bay under the Golden Gate Bridge.
The event will feature many of the worlds Elite SUP-OC1-Surfski and Prone paddler competitors. This years event is proud to be World SUP Tour and Salt Life Cup event. Added this year is the Northern California Prone Paddler Championship.
Elite division competitors will be challenged by the now famous 8 mile race around Alcatraz and the South Tower of the Golden Gate Bridge. Open Class competitors will be challenged by the 7 mile course around Alcatraz.There will also be Sprint Technical Courses as well as shorter courses close to the beach for less advanced paddlers and a Grom course.
This year the event benefits those causes that help support and raise awareness of life threatening diseases and those that support the fight to protect our oceans, bays and beaches.
Event Schedule (subject to change depending on weather conditions)
Battle of the Bay Kick-Off Party on Friday, September 22nd from 5pm to 8pm with last chance registration and competitor check-in at Bluerush/F.One Kick-Off social across the street at Bar Bocce. Talk story with your fellow competitors and share tactics about getting around Alcatraz Island and the GGB South Tower.
FRIDAY, September 22nd
·         4pm-7pm, event set-up at East Beach, Presidio
·         5pm-8pm,  Check- in Bluerush/ Kick Off Social- Bocce Bar/Last Chance registration
SATURDAY, September 23rd
No registration on race day
·         8:00AM- Race Director/Competitor Meeting
      8:30AM- .5 mile Kids Race
·         9:00AM- 7.5 mile race OC1/OC2/Surf Ski
·         9:15AM- 8.5 mile MENS Pro Distance Race
·         9:20AM- 8.5 mile WOMENS Pro Distance Race
·         9:30AM – 7 mile Open Distance Race SUP-Prone (2 minute intervals between board classes)
·         9:45AM – 2 mile Open Race & Juniors Race
·         12:30PM- 1 mile Juniors Technical Race
      1:15PM - 1 mile Open Technical Race
·         2:00PM-  2 mile WOMENS Pro Technical Race
      3:00PM-  2 mile MENS Pro Technical Race
      4:00PM- Awards
      6:00PM- Event After Party
Event Entries Click on an event to see who entered.
Results Select an event to view results.
Note: All live times are unadjusted and unofficial.
 http://www.battleofthebay.com/  Visit our website for courses. Courses are subject to change due to unpredictable tides, currents and weather.  The courses posted are based on the time of the tides and currents we know today.  Also other races will be taking place on the bay, we are working with those race directors to coordinate safe yet challenging courses!
http://www.battleofthebay.com/
East Beach at Crissy Field in San Francisco, California
Race Event Last Minute Details and Reminders:
PFD's (Lifejackets) and Leashes are required to race

Juniors Race: Kids 12 & under must wear a life vest to race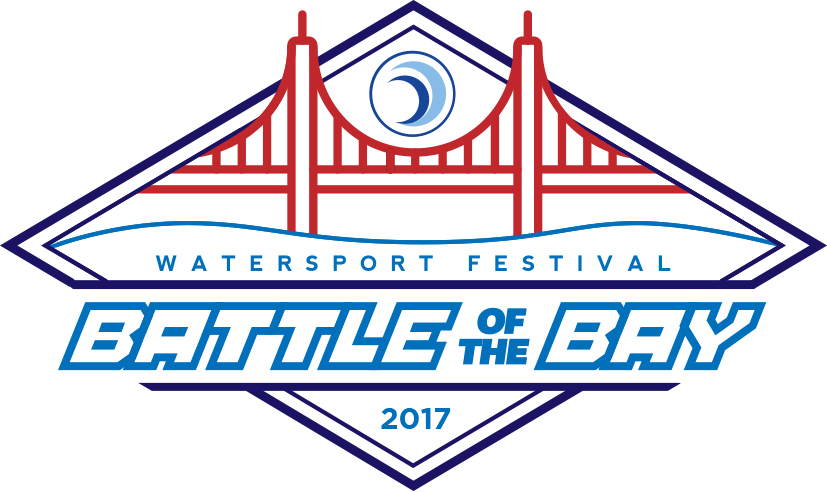 ---