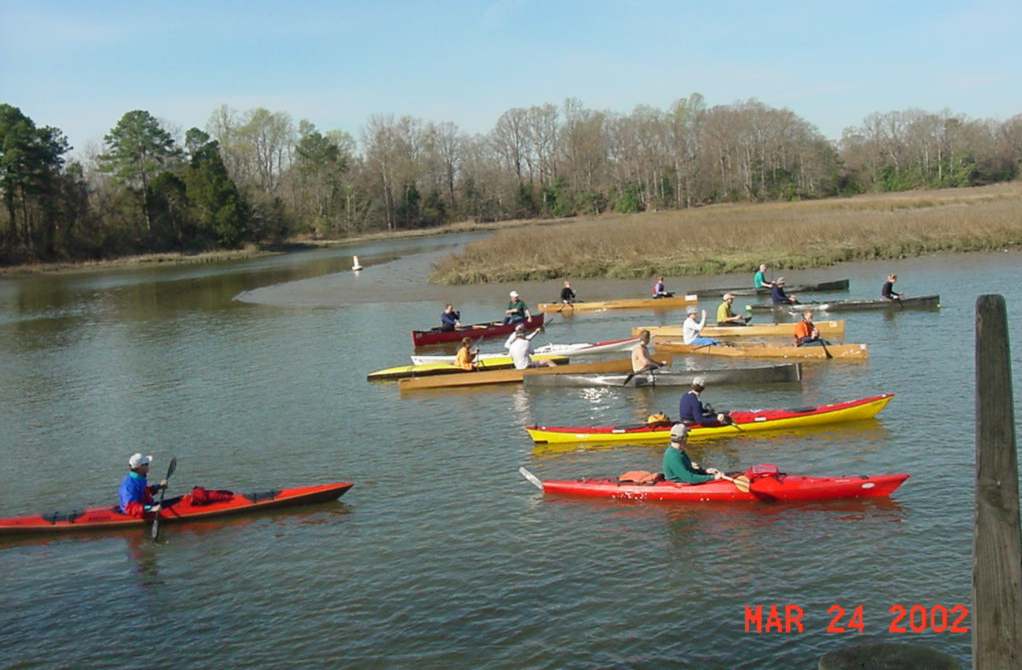 The 17th Annual Bennett's Creek Bash Canoe & Kayak Race and MAPA General Membership Meeting will be held Sunday April 6th at 0900 at Bennett's Creek Park in Suffolk. The recreational race will be 2 miles and the advanced class will race 5 miles, Fun Paddle any distance at your own pace. The race will benefit the Ste
phen J. Chapman home health care fund. Stephen was seriously injured on February 16th 2010 when a Smithfield woman recklessly drove her Toyota Sequoia at a high rate of speed striking his disabled Chevrolet on the shoulder of the northbound lanes of the James River Bridge. Stephen's mother April Chapman is a long time MAPA member and her husband Tim Jones was the MAPA president for ten years. Cool Dri T-Shirts for the first 35 registered paddlers. $20 entry fee, $5 discount for MAPA members (even if you join on race day). Make checks payable to MAPA, and bring to an upcoming practice or the St Paddy's Day Race on 3/16.
Please come out even if you don't feel like racing. Bring something for the grill or to share; look forward to another great day of paddling. 
Event Schedule 
Check-in 8:15-8:45 
Pre-event meeting 9:00 
Rec Race start 9:05 (2 miles) 
Advanced race start 9:10 (6 miles) 
Awards 10:45-11:00 
General Membership Meeting & Cookout 11:00- 12:15 (bring something for the grill) Post race (11:00 ish): Cook-out and short General Membership Meeting at the picnic shelter followed by trying out everyone else's boats. Barbeque grill fired up so BYOBBB (Bring Your Own Burgers/Beer/Butt Rest (lawn chair)) 
This list is private.
Results Select an event to view results.
Note: All live times are unadjusted and unofficial.
No entries have been received yet.
For directions Google: 
3598 Bennett's Creek Park Rd
Suffolk, VA 23435