Black Warrior SUP Championship 2017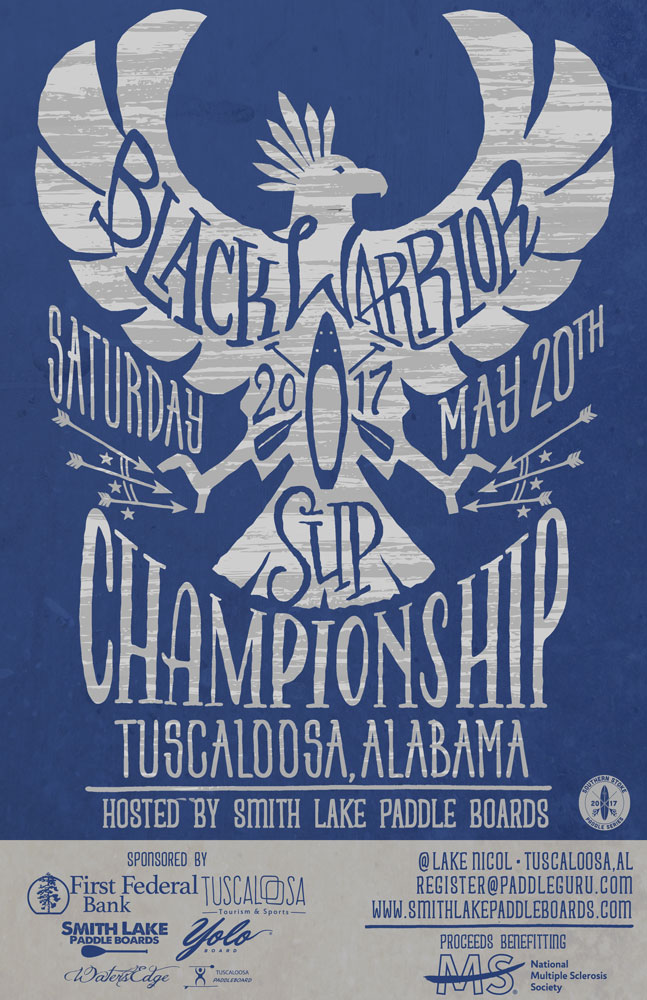 Third Annual Black Warrior SUP Championship on Lake Nicol in Tuscaloosa Alabama hosted by Smith Lake Paddle Boards. The 6 mile course and 3 mile course will be part of the Southern Stoke Paddle Series. Race proceeds to benefit The National MS Society. Everyone who registers will be entered to win a YOLO 12'  Inflatable SUP. Big thanks to YOLO for all the support. 
RACE STARTS AT 9:00 AM EVERYONE HAS TO BE CHECKED IN BY 8:30

There will be three races with awards and categories as follows. 
The 6 Mile Race will award trophies for 1st - 3rd place in 
Women's 14'
The 3 Mile Race will award trophies for 1st - 3rd in
Men's rec/surf 12' and under
Women's rec/surf 12' and under.  
There will also be a 1 mile open fun race.
*** UPDATE. There will be a relay race immediately following the 1 mile race. Sign up for the relay will be on race day and it's free. We will do a drawing to create the teams with an effort to balance the number of Men and Women on each team. Teams will be 2-5 racers depending on how many we have sign up. Course will be short, around a 1/4 mile. All teams will be using rec boards provided by Tuscaloosa Paddle Boards. Big thanks to Butch Gregory for all the help. Oh yeah, Cash prizes for the 1st and 2nd place teams 
If you need a board for the 1 or 3 mile please email or call us. We have Twenty 12' boards available, first come first serve. 
Looking for a place to camp? Deer Lick Creek is just a few minutes from Lake Nicol. 
for more details email info@smithlakepaddlebaords.com or call Tommy at 256-736-3002
4409 Nicol Park Rd Tuscaloosa, AL, 

7:00 - 8:30 AM  race day check in and registration. If at all possible please register online before race day.
Please arrive early. 
8:30 am pre race meeting
9:00 AM 6 mile, 3 Mile, and 1 Mile will have a staggered start. 
Optional Relay after the race
Awards and lunch 
Event Entries Click on an event to see who entered.
Results Select an event to view results.
Note: All live times are unadjusted and unofficial.
When following GPS continue down the hill past the point on the map to enter the park.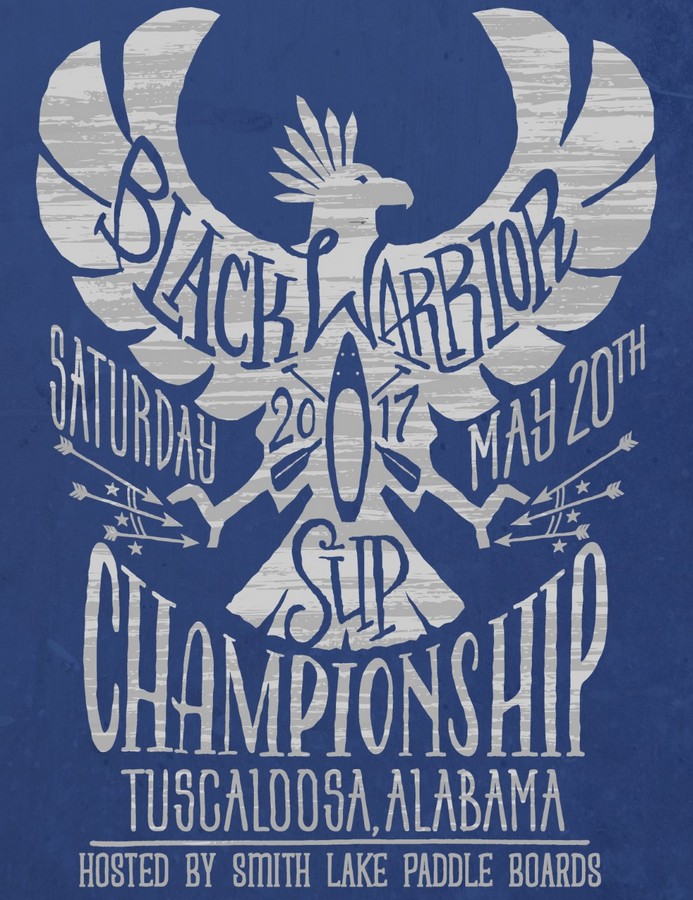 ---