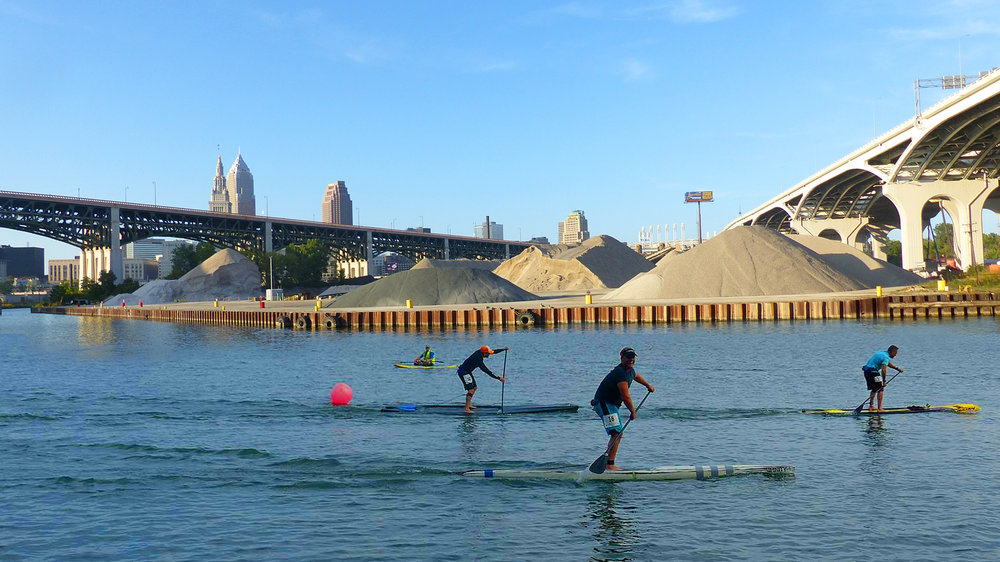 Blazing Paddles is a standup paddle board race and celebration on Cleveland, Ohio's Cuyahoga River, a historic body of water that's risen like a phoenix from its ecological low-point.
There will be 2 & 6 mile races, demos and prizes including top finisher prize money. The 6 mile race is a curvy, scenic urban course with sweeping views of downtown Cleveland will take you under 10 bridges spanning the river before you reach the race's turnaround point – THE location of the infamous Cuyahoga River fire.
Registration:
7 a.m. – 8:30 a.m.
Racers meeting: 8:40 a.m.
6 Mile Race Start: 9 a.m.
2 Mile Race Start: 9:15 a.m.
No entries have been received yet.
Results Select an event to view results.
Note: All live times are unadjusted and unofficial.
No entries have been received yet.