Bodhi's Revenge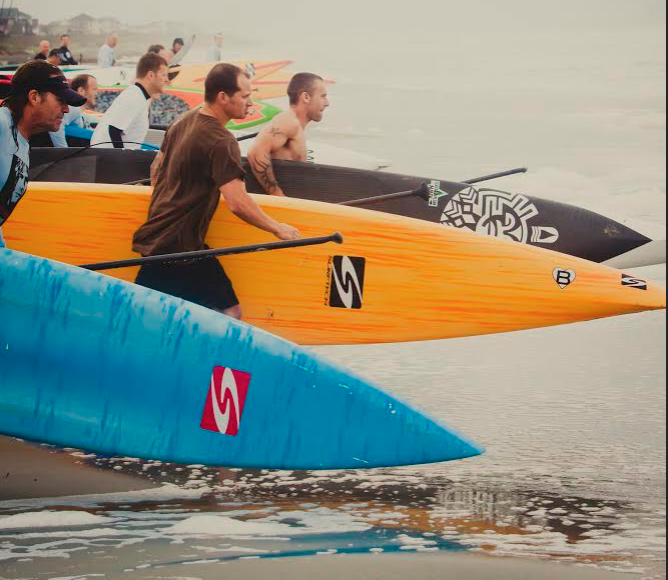 Registration-

      Bodhi's Revenge

 is the Charleston area's only SUP surf and Battle of the Paddle style event. Presented by Half-Moon Outfitters and Charleston County Park and Recreation Commission (CCPRC). This watersport adventure comes to Folly Beach, South Carolina on April 19, 2015. This event is in conjunction with the East Coast Paddlesports and Outdoor Festival.




This race will appeal to intermediate and advanced paddlers as well as spectators. A unique surf-style race to the area, Bodhi's Revenge will feature a open ocean surf course with buoy turns.  The Johnny Utah Course will feature two loops with one beach sprint in between while The Bodhi Course will feature 4 loops with three beach sprints in between. Both will finish with a 50 yard straight beach sprint to finish line.

     Bodhi's Revenge will benefit the Surfrider Foundation, which is a non-profit organization dedicated to the protection and enjoyment of the world's oceans, waves and beaches for all people, through conservation activism, research and education (C.A.R.E.).


   The race is a World Paddle Association Sanctioned Point Event, so racers are expected to travel great distances to come to such a distinctive competition.

      

    Each individual racer will need to register through paddle guru by making a account. Click here if you have not already done so. 

All registrations, class changes, and board changes can be made online up to 8:00 am April 19th. Creating a paddle guru account and registering only takes 5 minutes, and can be done on your smartphone, tablet, or computer. It is the racer's responsibility to register themselves.







 Late registration begins 6:00am April 19th

 Short Course- $70, Long Course- $80.


       Spectators- 

 

 A perfect place to see the entire race is from the Atlantic Pavilion, the Pier and Boardwalk.   

 

 The history of Folly Beach Island is a story of pirates, shipwrecks, soldiers, and dancing. It is a story of the hardships and hurricanes that have shaped a thriving beachside community.

       Folly Island was named after its coastline which was once densely packed with trees and undergrowth, as the Old English name for such an area was "Folly." 

       The Edwin S. Taylor Folly Beach Fishing Pier is a breathtaking landmark that stretches 1,045 feet into the sparkling waters of the Atlantic Ocean. At 25-feet wide and 23-feet above sea level, the pier is the 2nd longest on the east coast and offers breathtaking views of the "Edge of America".


       Prize Categories - 5 or more racers must be entered  for prizes

      The Bodhi (Long Course)  4 loops - 
          Open Board Size   Men - first, second, third 

                              Women - first, second, third


      Johnny Utah (Short Course)  2 loops -
          Open Board Size  Men - first, second, third

                            Women - first, second, third


     Race shirts are made by Vapor Apparel.  Register early to insure your requested shirt size as they will be available while quantities last. Go to www.vaporapparel.com for sizing. Racers will be asked to wear their race shirt during the race. Please take this into consideration when registering. 




                            unisex sizing (run big) - xs, s, m, and l         





 Packet Pick Up:

                   April 17, Friday - April 18, Saturday   10:00-5:00

                   Half-Moon Outfitters, 425 Coleman Blvd., Mt. Pleasant, SC 29464

                   843-881-9472

 
Race Day Schedule - 
                   Check In                                  7:00 am- 8:00 am
                   Race Meeting                           8:30 am - 8:45 am
                   Races Begin                             9:00 am
                   High Tide                                9:04 am
                   Awards (approximately)           11:00 am
Event Entries Click on an event to see who entered.
Results Select an event to view results.
Note: All live times are unadjusted and unofficial.
Bodhi's Revenge Race Course: April 19, 2015, Folly Beach Pier - Folly Beach, SC
Race begins near 2nd Street (East) - Board drop off and parking will be available at the Charleston County Park at the Fishing Pier and will be free before 8:00.

All racers will have a beach start.
Short Course racers will make two 1-mile loops out through the surf, around all buoys and return to shore at the Beach Landing.  Racers will leave boards with handler and have a 25 yard run through the horseshoe with paddles and repeat course. On the final landing racers will exit strait through the 50 yard beach sprint at the end to finish with paddles.
Long Course racers will make up to four loops with three beach landings in between.  They will make a 25 yard beach sprint through the horseshoe between loops (with paddles).  Board handlers will assist and racers will return to the water and repeat the course loops and will finish with the 50 yard straight beach sprint to the finish line with paddles.
Note: Distance of race course to pier is over 200 ft at all times.  Racers should honor buoys and be aware of fishing lines. Course is subject to change depending on weather 
Rules and Safety for Bodhi's Revenge

All racers are requires to wear leashes and have a Coast Guard approved
PFD on body.

Knee paddling is permitted through the break. Once past the break, racers should take only 5 strokes on knees before standing.

Drafting is permitted only if it is same gender, same race.

If you are in distress, wave your paddle
over your head to let others know you need assistance.

If another paddler is in need, please stop
to assist until race support staff arrives-you will be recognized for your
sportsmanship.

Use only the paddle, waves and wind to
propel the board forward during a race - no walking to gain forward momentum
and knee paddling limited to 5 strokes

You need to be a minimum of 16 yrs old.

Use good sportsmanship. Be nice, play fair
and have fun!
From I-26:
Take the US-17 S exit, EXIT 221A, toward Savannah. Keep right at the fork in the ramp. Stay straight to go onto US-17 S/Septima P Clark Pkwy. Continue to follow US-17 S. Stay straight to go onto Spring St. Take the 1st left onto Lockwood Dr. Merge onto SC-30 W/James Island Expy W via the ramp on the left toward James Island/Folly Beach. Take the FOLLY RD exit on the left toward Folly Beach. Turn left onto Folly Rd/SC-171. Continue to follow SC-171. SC-171 becomes Center St. Turn left onto E Arctic Ave. Folly Beach Pier (101 E ARCTIC AVE) is on the right.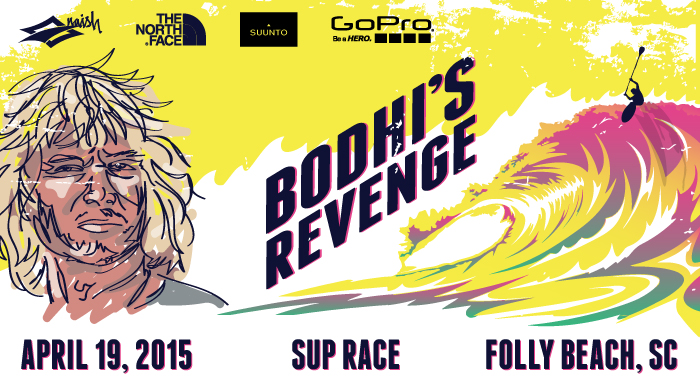 ---