California 100 Training Clinic #1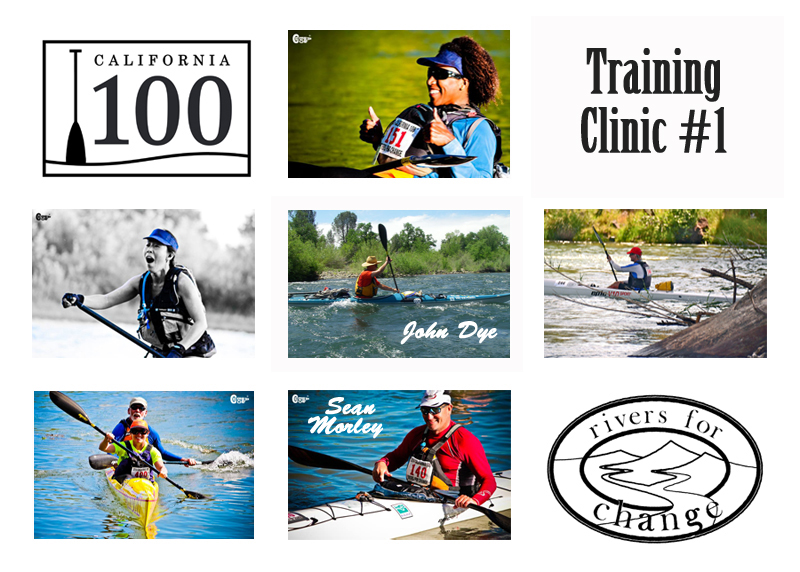 Jumpstart your training by tuning up your forward stroke at the first
California 100
Pre-Race Training Clinic of the year.  Learn ultra-marathon paddling & training techniques that will help you kick-off your training & racing season in style.  Bring your anticipated race-day equipment and discuss gear & packing options.  You'll spend time on land discussing strategy, preparation, nutrition & more and then transition onto the water to tackle paddling skills, techniques & racing concepts.  
5 hours, $60 per person.  

Work with two of the best paddlers in the Bay Area - Sean Morley of California Canoe & Kayak and John Dye of Rivers for Change.
Sean Morley - Program Manager at California Canoe & Kayak.  
Originating from the UK and now a resident of Marin Co. CA, Sean began kayaking at the age of ten with the Boy Scouts and often paddled alone, exploring the relatively sheltered waters of St Austell Bay on the south coast of Cornwall, England. He was always curious to see what he would find beyond the horizon and dreamt of a continuous journey around every headland and across every bay until eventually he had paddled all the way around Great Britain. Sean took part in his first kayak race in 1978 and has competed in many disciplines of paddle sport since then including white water slalom and downriver racing, marathon, sprint, wave ski, surf life saving and surf kayaking with success at national and international level. He began expedition sea kayaking in 1996 and in 1998 set a record for the fastest crossing of the Irish Sea in 11 hours 6 minutes. In 2004 he achieved his childhood dream by completing the first solo circumnavigation of the UK and Ireland by sea kayak; the first ever to include all of the inhabited islands. The 4500 mile expedition took 183 days and is the longest kayak journey ever undertaken in British waters. Sean raised over £10,000 for charity and was nominated as the Royal National Lifeboat Institute's 'Individual Supporter of the Year'. His achievement was featured in the DVD 'This is the Sea 2' by Justine Curgenven (Cackle TV). In 2005 Sean assisted British kayak manufacturer Valley Sea Kayaks with the design of a new High Performance surf kayak called the 'Rush'. He began participating in kayak surfing competitions in 2006 as a way of promoting the new kayak and in 2007 became the World Masters Champion and gained 2nd place in the Open category of the High Performance Class at the World Surf Kayak Championships. In September 2008 Sean attempted to break the record for the fastest circumnavigation of Vancouver Island. He completed the 700mile (1000km) circumnavigation in 17 days, 4 hours and 49 minutes taking over 6 days off the previous record. In September 2010 Sean padlded to six of the eight Channel Islands of California. Sean is an ACA Level 5 Advanced Open Water Kayak Instructor and Level 3 Surf Kayak Instructor.
John Dye
- Co-founder & Vice President of
Rivers for Change
.  
John
 brings 40+ years of on-water experience to Rivers for Change and our efforts to promote Source to Sea Literacy for all.  Just about every milestone in his life involves water.
John and his father started building boats shortly before John's 10th birthday, he started racing them at age 13.  After graduating from Ohio State university he moved to California where he met and fell in love with his future wife and kayaking in short order.  He soon began guiding and teach for Reg Lakes Paddle Sports and California Canoe and Kayak.  He has paddled the ocean, lakes, streams and rivers throughout North America but is most commonly found on the California Rivers and Coasts. John has run fundraising and educational events benefiting the Russian River Keeper, Sonoma Land Trust, the Tuolumne River Trust, and volunteers with the Tuolumne River Trust to train youth river guides.  After learning river kayaking, canoeing and slalom whitewater racing, he moved on to flat water sprint boats, surf skis and occasionally outrigger canoes.  Currently he's training to standup paddleboard well enough to do the 2015 Cal100 fully upright. He lives and works in the San Francisco Bay area as an architectural consultant and occasionally writes for Surfski and Waterdog Ezines. 
John gets immense pleasure from supporting and mentoring others on the water. His favorite river is the one he's about to do next.
February 22, 2015
9:45am Arrival Time
10:00am Start Time
3:00pm Finish Time
No entries have been received yet.
Results Select an event to view results.
Note: All live times are unadjusted and unofficial.
No entries have been received yet.
This training will be conducted on the Oakland Estuary in Oakland, California.  
This training clinic will be conducted at:
California Canoe & Kayak
409 Water Street
Jack London Square

Oakland, CA  94607
Participants may temporarily park & unload paddling equipment on the West end of Franklin Street.  Street parking is free on Sundays.  Garage parking is available on Franklin Street and lot parking is available two blocks south on Embarcadero Street for $7.  
Boats and boards may be staged on the public dock at the end of Franklin Street, outside of CA Canoe & Kayak.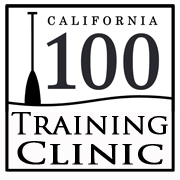 ---