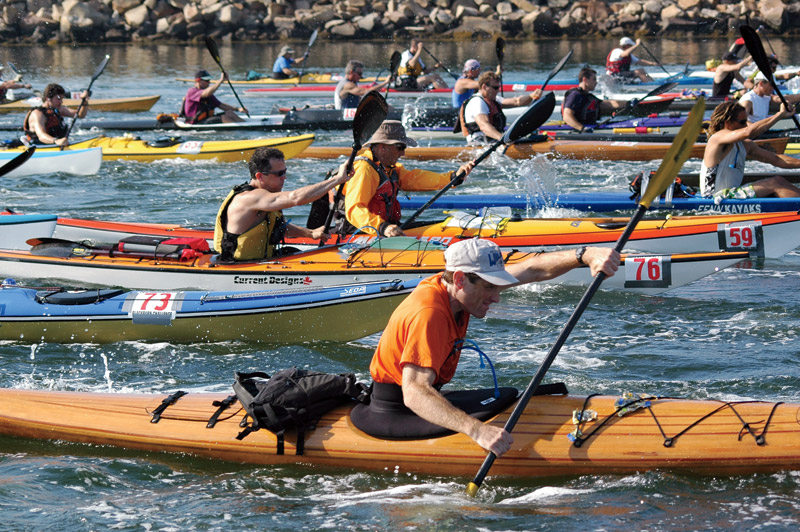 Chase the Pace Kayak, Canoe, and SUP race
Date:     June 11th
Location:
                Start: 11000 Camp Pet-O-Se-Ga Alanson, MI (On the beach on Pickerel Lake)
            Finish: Crooked River Lodge 6845 US 31 N Alanson, Michigan 49706
Time:
June 11th
                                11:00am Mass Start
General Race Description:
                The race will begin on the shores of Pickerel Lake. You will jump in your boat and paddle toward through the channel and toward crooked river lock. Proceed downstream to the finish across from Stafford's Crooked River Lodge.
Registration:      9:30-10:30 first 100 to register receive an authentic first annual chase the pace t-shirt
 Pre-Race Meeting:  10:30  
Cost: $30 singles or $45 tandem
Awards: Awards to be handed out to top 3 solo paddlers regardless of craft, Top 3 tandem boats regardless of craft, and male and female winner of  each age division .
Under 12, 13-19, 20-39, 40-59, 60 and up
Lodging:
Stafford's Crooked River Lodge  http://www.staffords.com/crooked-river-lodge/

Reservations 866-548-0700

 

Camp Pet-o-Se-Ga http://www.emmetcounty.org/parks-recreation/camp-petosega/

Campground and Park Office 11000 Camp Pet-O-Se-Ga Alanson, MI 49706 RESERVATIONS:

(231) 347-6536 CampPetosega@emmetcounty.org
Boat Rental: Contact Ryde Marina (231) 347-8273, The Outfitter Harbor Springs (231) 526-2621
Contact: Steve Corlew (231) 420-2381 or scorlew.theboatclub@gmail.com
Race is run in conjunction with the USA Canoe and Kayak Team Trials. Race will begin shortly after national racers exit course. Estimated time is 11 am

Event Entries Click on an event to see who entered.
Results Select an event to view results.
Note: All live times are unadjusted and unofficial.
Campground and Park Office 11000 Camp Pet-O-Se-Ga Alanson, MI 49706 RESERVATIONS: (231) 347-6536 CampPetosega@emmetcounty.org