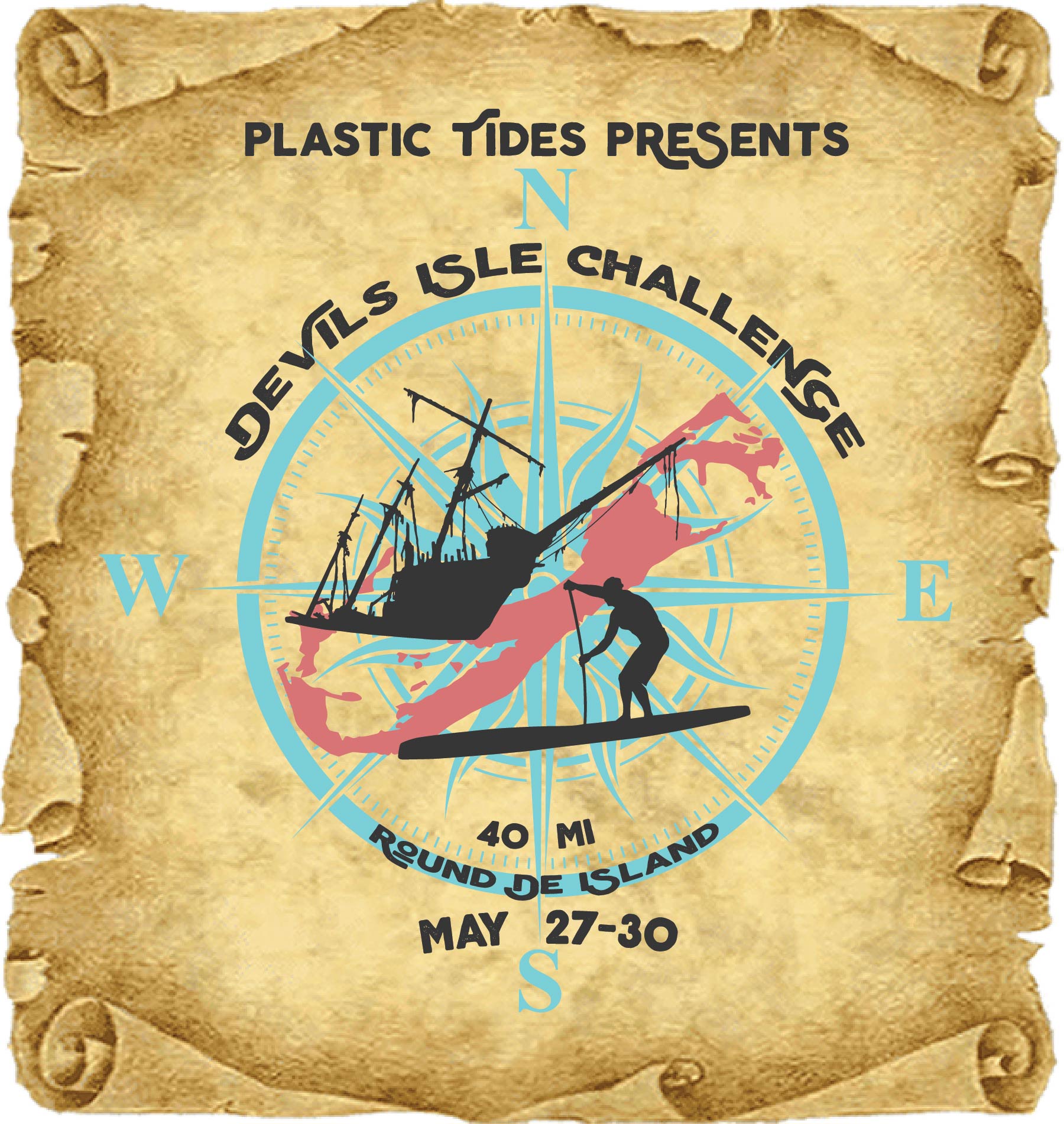 Worried about Bermuda's high lodging costs? We've got camping on site!!! $50 for the entire weekend!
Looking for something a bit nicer? We'll direct you to homeaway rentals for 4-12 ppl starting from $150/person for the long weekend.
**CONTACT US ABOUT GETTING YOUR PADDLE CRAFT TO BERMUDA OR RENTING ON-ISLAND. SHIPPING IS A LARGE EXPENSE AND WE HIGHLY SUGGEST BRINGING AN INFLATABLE**
Welcome to the Devil's Isle Challenge.
An elite endurance race, a personal challenge, a family friendly event, a cultural experience, and a
fundraiser to give back
to the community and protect the environment.
The Devil's Isle Challenge is a two day paddling event in the heart of the Atlantic Ocean. Test your mettle against this 40-mile circumnavigation of Bermuda or sit back and enjoy the show at Somerset Bay, one of the most beautiful beaches in the world.
The Devil's Isle Challenge is open to displacement hull SUPs, prone paddleboards, surfskis, outrigger canoes,  canoes & kayaks.  Paddlers challenge the course solo or on a relay team.  For some this will be an opportunity to truly test their skill and strength, but for others this will be the adventure of a lifetime. And it's all for a good cause!
------------------------------------------------------------------------------------------------------------------------------------------
Proceeds go to a brand new paddling program set up by Plastic Tides to give any kid a chance to get out on the water all summer long. That's right, every week all summer, Bermudian kids ages 8-17 can join in the fun for free! On top of this the event is completely plastic-free and will have a focus on solutions to our single-use culture.
-------------------------------------------------------------------------------------------------------
-------------------------------------------
Want to be a part of the fun, but don't want to paddle around the island? Don't worry! While day one is committed to the circumnavigation, day two is filled with tons of other possibilities:
6-mile intermediate race with both displacement hull and surf-style classes.
1-mile kids race for ages 8-16 with raffle prize
tandem sprint tournament
music
beach cleanup
food and drinks
snorkeling
permaculture workshop
and more!
So don't miss out, this is gonna be a great time for the whole family!
Prices:
$150 - Round De Island: Full Circumnavigation - 40 mile SOLO
$100/Team Member - Round De island: Full Circumnavigation - 40 Mile Relay
$30 - The Sightseer: Circumnavigation of Somerset Island - 6 Mile
$15 - Junior Navigators Kids Race(Ages 8-16) - 1 Mile
$50/Per Person - Camping All Weekend Long at the Event Site
$10 - Race T-shirt
**RACERS ARE EXPECTED TO BRING THEIR OWN PFD, LEASH, PADDLE, AND SUP/PADDLECRAFT. CONTACT US FOR MORE INFO ON BERMUDA CUSTOMS AND HOW BEST TO GET YOUR GEAR TO THE EVENT!
NOTE: Circumnavigation will be held on the day most suited with regard to weather conditions. In the event that Sunday is forecast with better weather, schedules for Saturday and Sunday will switch.
May 25 - Wednesday
Racers fly in for the weekend. Camping opens. Event-site tours and welcome.
May 26 - Thursday
Racers fly in for the weekend. Event-site tours and welcome.
May 27 - Friday
Racers fly in for the weekend. Event-site tours and welcome party.
May 28 - Saturday
3am- Racer Check in and Breakfast/Coffee
4am- Circumnavigation launch. All day coverage of the race at the event site and paddling opportunities. For those not racing, this would also be a great day to explore the island.
2pm- Music, drinks, and food in preparation for the circumnavigation finish.
5pm- 8pm- Circumnav reception with BBQ on the beach.
May 29 - Sunday
8am- Event site BBQ breakfast
8:30am- Intermediate Race Check-In
8:45am-10:15am- Beach Clean up & Trash Art with Keep Bermuda Beautiful
9:00am- Intermediate Race Start
10:30am- Hands on Permaculture Workshop
12pm- Lunch
12:30 - Kids Race Check-In
1pm - Kids Race Start
2pm- 360 Challenge, SUP Limbo
3pm- LIVE Watersports Tandem Sprint Tourney: Single Elimination
5pm- Awards Ceremony for ALL races including the Circumnavigation

May 30 - Monday
Fly out! See you next year!
For those looking to stay longer, contact us! We can provide camping until Tuesday for anyone already camping and potentially longer if you let us know!
Event Entries Click on an event to see who entered.
Results Select an event to view results.
Note: All live times are unadjusted and unofficial.
Round De Island: Circumnavigation - 40 Mile Solo
Starting at SurfSUP Bermuda and ending right back where you started. Depending on wind conditions, paddlers will go in either direction.
Round De Island: Circumnavigation - 40 Mile Relay
Same course as the the solo race, but you team of up to 10 permitted. All racers must register individually. Teams must provide their own support boat or boats capable of carrying team members for swapping.
The Sightseer: Somerset Island Circumnavigation - 6 Mile
Two Classes - Displacement hull SUP,  Surf-style SUP
A beautiful paddle where turtles are often your companion. Launch from SurfSUP Bermuda paddle counterclockwise around the island. Around 9 beaches past the wreck of the Vixen, through Ely's Harbour, under worlds smallest working draw-bridge then back up and around.
Junior Navigators: Kids Race (8-16) - 1 Mile
Launching from SurfSUP Bermuda. Out and around two buoys and back. This is above all a fun race, but we expect to see some stellar performances from future pros!
Bermuda has one airport so it keeps things simple. Fly in on either Thursday or Friday, May 26/27 respectively and fly out on Monday or Tuesday, May 30/31. 
The airport is at the Northeast tip of the island and SurfSUP Bermuda is at Daniel's Head at the Southwest coast. Grab a cab from the airport and tell them Daniels Head or Somerset Bay to make sure you get to where you need to go. If you're lodging in a hotel or homeaway or renting a motorbike from Elbow Beach cycles, make sure to direct your cab in the right direction. Everyone is super friendly in Bermy, so if you're ever lost, ask someone!
Once in Bermuda, we'll be at the event site at SurfSUP Bermuda to receive you and get you settled in. Campers will have lots of open space and will be ten steps from the beach, yeww!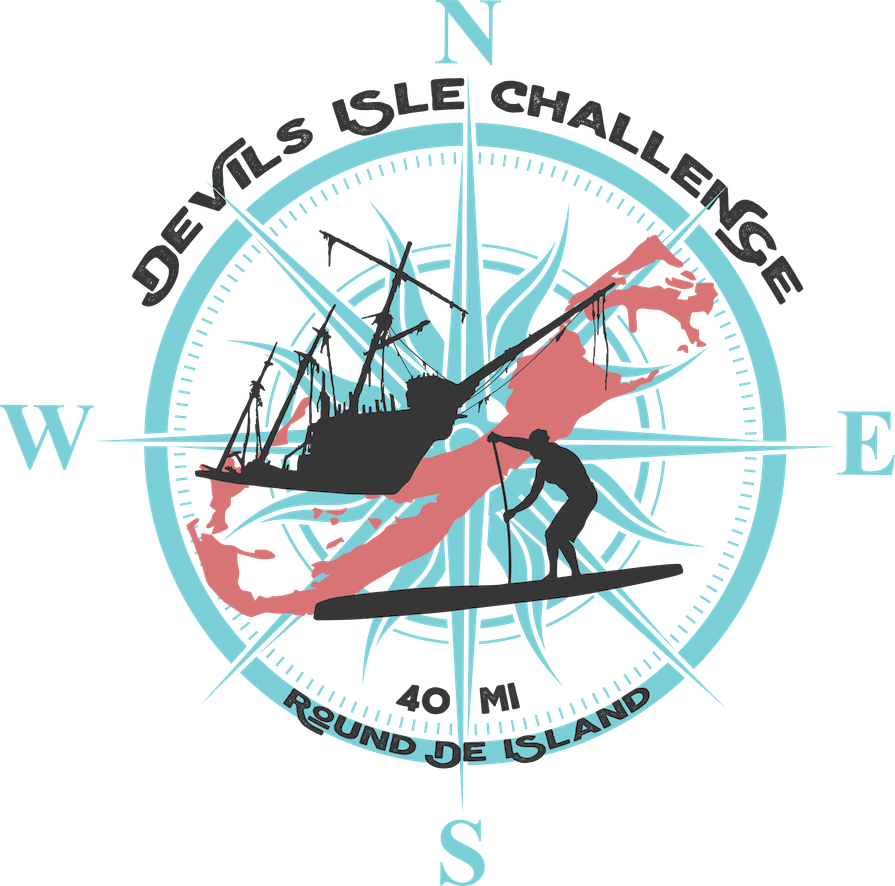 When:
May 27 to May 30, 2016
---