Défis Paddle Destination Guadeloup

The next edition will take place on 25, 26 and 27 April 2014
Fri 4/25 : Prologue in Saint-Francois
Say 4/26 : Saint-Francois – St Anne, 16km
Sun 4/27 : Désirade – St Francois, 26km from island to island, downwind
What is Ocean racing ?
Ocean racing is a sea kayak marathon. With 7 to 45 km distances, races take place on rough waters or deep see from island to island. Specific kayaks are used, called surf skis. These are sit-on-top, self draining and unsinkable. With a length from 6 to 6.7 m for .4m wide, they are designed for speed and deep sea surf.
What is stand-up paddle ?
Stand Up Paddle (SUP) is a sea sport at the crossroads of kayak ocean racing, surf and windsurf that seduces every lover of sliding sports. SUP races are between 10 km and 25 km long downwind, in which you need to master balance, strength, and a tactical reading of the sea. This year, Défis Paddle Destination Guadeloupe will host the best paddlers of Carribean, as they measure themselves against Dowmwind of Guadeloupe. This competition will be spiced up by the presence of the best French paddlers. An interesting paddle battle is going to be seen !


Prize Money
GOAL : $5.000
After the race classification of 28 April 2014 ( 2nd race )
This amount will be revised upwards if the budget allows , but will not be diminished : it's guaranteed U.S. $ 5,000
Open
1st
$2 000,00
2nd
$1 000,00
3rd
$500,00
TOTAL OPEN

$3 500,00
Women
| | |
| --- | --- |
| 1st | $1 000,00 |
| 2nd | $400,00 |
| 3rd | $100,00 |
| TOTAL WOMEN | $1 500,00 |
Monday, April 21
Pointe à Pitre and St François
Pickup of the first newcomers at the airport, installation in the hotel
Management of kayaks from OR center
Press conference
Wednesday, April 23
Désirade island
Initiation day in Désirade : Yacht Club and Regional Committee will propose a day of initiation to the youth of the island, with the best paddlers already arrived. Comeback to St François in surf-ski is possible.
Thursday, April 24
Marina of St François
Training on site, opening of YCSF village at the marina, to welcome, inform and relax the competitors. A big top will be installed to prepare the equipment, refresh and enjoy friendly times out of water.
Vendredi 25 avril
Marina of St François and Nautical center
Morning : Free training
14h : Opening of village, presentation of competitors, school tours
15h : Fifth round of BIC SUP Caribbean Tour 2014 on the beach of Nautical center.
18h : Briefing for the first round of World Tour, next-day race from St François to Ste Anne
Saturday, April 26
1èreRace St François - Ste Anne
International Race of 5 000 US$
 prize money (OPEN, U21, +40 years-old, K2 and women) This round is also registered as "national 1" selection for ocean racing on the national agenda. Race opened to every FFCK licensee, with Green Paddle Sea.
Marina of St François
8h00, Marina : Welcome to kayak, competitors
8h30 : Boarding of guests and journalists on support boats
9h00 : Race stat, spot at the lagoon exit
Hot spot at the marina exit : 500 US$
Ste Anne
10h00 à 12h00 : Kayaks animation
11h00 à 12h00 : Arrival on the beach of Sainte Anne, refeshments and showers for competitors
12h30 : Lunch of competitors, guests and volunteers
Marina of St François
15h : Returning of the equipment to YCSF village
18h : Boarding on the Désirade shuttle
19h : Sport lunch at the YCSF village, followed by a briefing for the 2nd round
Sunday, April 27
2èmeRace Désirade - St François, 26 km down wind
International Race on invitation, 10 000 US$
 prize money (OPEN, U21, + 40 years-old, K2 and women)
Marina of St François
6h30, marina : Boarding of kayaks, competitors, guests and journalists on Désirade shuttle and support boats
7h00 : Shuttle departure
St François nautical base
8h30 to 11h30 : Gwada Cup on the beach
Désirade island
8h00 : Breakfast, speech of personalities
9h00 to 12h30 : kayaks animations
9h00, Fifi's beach : Race start, spot at the lagoon exit
Hot spot at the Désirade's lagoon exit : 500 US$
9h30 to 11h : Monitoring of the race from the shuttle (for guests, journalists, etc)
Marina of St François
11h00 to 12h00 : Arrival at the marina of St François, refreshments and showers for the competitors
12h30 : lunch for competitors, guests and volunteers
14h30 : Awards ceremony given by President of Regional Committee of Kayak and personalities of Conseil Régional, Saint François, Comité des Iles de Guadeloupe, directions de la Mer et de la Jeunesse et des Sports
Monday, April 28
Marina of St François
Returning of equipment and delegations departures
Closing of YCSF village
This list is private.
Results Select an event to view results.
Note: All live times are unadjusted and unofficial.
No entries have been received yet.
Guadeloupe
Guadeloupe is an archipelago  located in the Leeward Islands, in the Lesser Antilles, with a land area of 1,628 square kilometres (629 sq. mi).
It is the first overseas region of France, consisting of a single overseas department. As with the other overseas departments, Guadeloupe is also one of the twenty-six regions of France (being an overseas region) and an integral part of the Republic.
As part of France, Guadeloupe is part of the European Union; hence, as for most EU countries, its currency is the euro. However, Guadeloupe does not fall under the Schengen Agreement. The prefecture and the capital of Guadeloupe is Basse-Terre. Christopher Colombus named the island Santa María de Guadalupe in 1493 after the Virgin Mary, venerated in the Spanish town of Guadalupe, in Extremadura.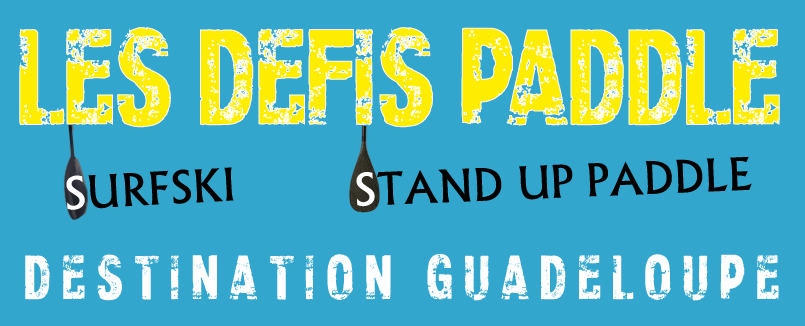 When:
Apr 21 to Apr 27, 2014
Where:
Saint-Francois, Grande-Terre