Hawaiian Airlines Liberty Challenge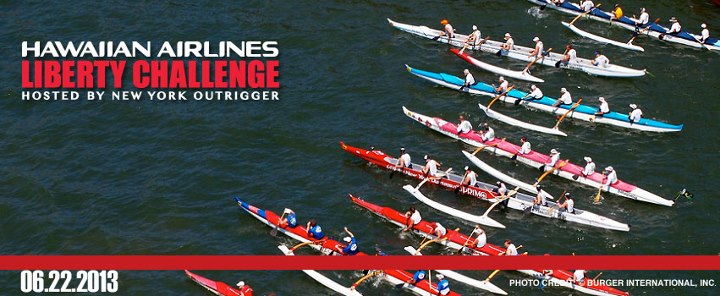 Click here to go to the official Hawaiian Airlines Liberty Challenge website!
UPDATE 6.7.2013:
Registration is now closed.
Registration (payment and waivers) are due by Friday June 7, 10PM EDT. All teams must pre-register! Registration fee is 420 USD per crew. 30 USD discount per keiki (under 18 years of age).
Requests to borrow canoes due Friday May 3, 10PM EDT. Custom is 300 USD per canoe per heat to loaning club. Contact carolchoi@newyorkoutrigger.com with questions.
Mandatory racer packet pickup and captain's safety meeting will be held on Friday June 21, time TBD.
No entries have been received yet.
Results Select an event to view results.
Note: All live times are unadjusted and unofficial.
No entries have been received yet.

---