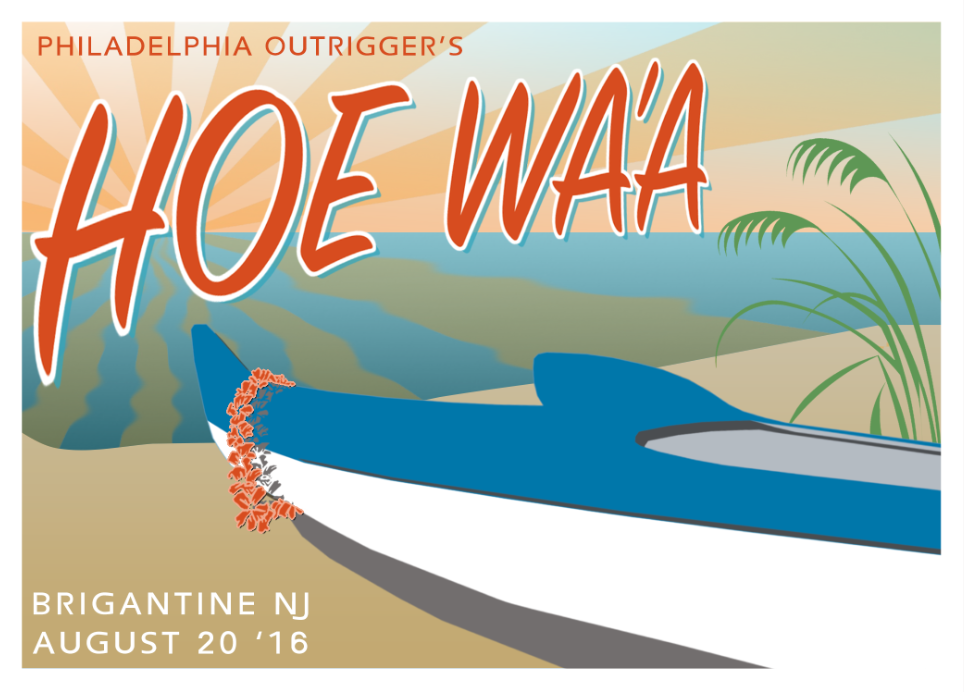 Enjoy the sand, sun, and salt water this August at the Philadelphia Outrigger Canoe Club's 5th Annual Hoe Wa'a Challenge!
Race day is Saturday, August 20th, but teams are encouraged to arrive the day before to rig, attend the race meeting, and enjoy some beach time.  After competing, paddlers are invited to POCC's luau. 
Race Day Schedule:
Location: Inlet: 
39.381961, -74.410239
6:30 a.m. Captain's Meeting 
7:30 a.m. Women's Race
10:00 a.m. Men's race
1:00 p.m. Mixed Race
3:00 p.m. Post-race tear down at the inlet.  Transfer to luau location
Luau Location: Laguna Grill & Rum Bar
3:30 p.m. Luau
4:00 p.m. Awards
Event Entries Click on an event to see who entered.
Results Select an event to view results.
Note: All live times are unadjusted and unofficial.
Hoe Wa'a Race Course
Inlet Beach Access
Race and Luau Locations
Race Start and Athlete Village Set up area
Trailer Parking
Race Start & Trailer / Canoe Drop-off Location:
Lagoon Blvd & Ocean Drive
Brigantine, NJ 08203
Trailer Parking:
42
nd
 and Brigantine Avenue
Luau on the Beach: