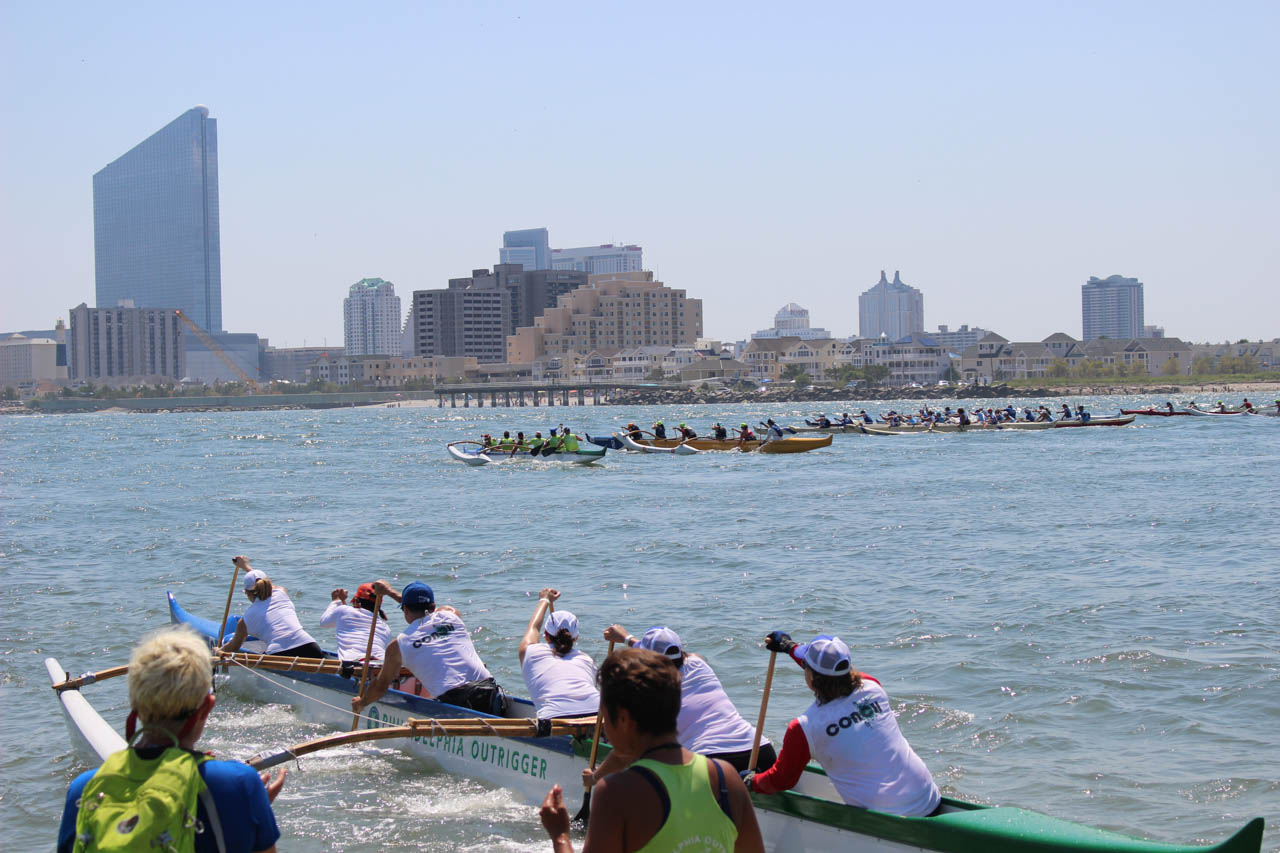 Website : www.POCCHoeWaa.com
Enjoy the sand, sun, and salt water this August at the Philadelphia Outrigger Canoe Club's 6th Annual Hoe Wa'a Challenge!
DEADLINES
Canoe Loan Request:  July 15, 2017.
Team Registration:  August 1, 2017 (11:59 PM EDT)
Late Registration: August 2, 2017 - August 9, 2017 ($420 USD)
REGISTRATION
Crews in need of a canoe should read the Canoe Loans section below and related info on the Hoe Wa'a website (www.POCCHoeWaa.com). All teams must register through PaddleGuru.
Registration fee is $360 USD per crew.



Late Registration fee is $420 USD per crew.

No race day registrations will be accepted.

DOUBLE PADDLERS

Registration fees are
per crew
not per paddler
Each registered crew will receive 6 luau tickets (at race check-in) which are transferable.
CANOE LOANS
July 15, 2017 deadline for teams borrowing canoes.  Canoe rental cost is $300, payment and coordination of canoe rental to be processed through Philadelphia Outrigger Canoe Club (entire payment will be passed to club renting their canoe).  Please do not reach out to other clubs for canoe rental to avoid double booking.  Teams that complete registration and provide payment of registration fees prior to  July 15, 11:59PM EDT will be given first consideration for canoe loans.  Please indicate your need for a canoe on the google form link on the registration page. After July 15, 2017, teams in need of a canoe for the race must have approval from the Registration Team before registering on PaddleGuru via email at hoewaa@philadelphiaoutrigger.org

RACE RULES
All crews should read the registration information and rules & regulations pages on the Hoe Wa'a Race Website prior to racing. The Hoe Wa`a Registration team can be reached via email at hoewaa@philadelphiaoutrigger.org
CANCELLATION FEE
20% cancellation fee will be assessed for all registrations cancelled by July 31, 2017 11:59 PM EDT. 100% Cancellation fee will be assessed for all registrations cancelled after August 1. 2017 12:01 AM EDT. NO CANCELLATION for Late Registration.
CAPTAIN'S MEETING
Mandatory crew packet pickup and captain's safety meeting will be held on Saturday August 12, 2017 1 hour prior to each race: 6:30AM, 9AM and 12PM EDT.
LUAU
Luau included in athlete's registration fee.
Luau guest/children ticket sales are now closed. No ticket sales on site.
If you missed luau ticket sales, you are welcome to purchase from Laguna's restaurant menu.
FREE AGENT PADDLERS
Paddlers welcome to form a team not affiliated with a club. Use the Hoe Wa'a Facebook page to connect. Once a team is formed, the captain can register the team.
Race day is Saturday, August 12th, but teams are encouraged to arrive the day before to rig, attend the race meeting, and enjoy some beach time.  After competing, paddlers are invited to POCC's luau and awards ceremony. 
Race Day Schedule:
Location: Inlet: 
39.381961, -74.410239
6:30 a.m. Registration check-in tent open
6:30 a.m. Women's Captain's Meeting 
7:30 a.m. Women's Race
9:00 a.m. Men's Captain's Meeting 
10:30 a.m. Men's race
12:00 p.m. Mixed Captain's Meeting
1:30 p.m. Mixed Race
3:00 p.m. Post-race tear down at the inlet.  Transfer to luau location
Luau Location: Laguna Grill & Rum Bar
5:00 p.m. Luau
5:45 p.m. Awards
Event Entries Click on an event to see who entered.
Results Select an event to view results.
Note: All live times are unadjusted and unofficial.
Race Venue Map B: Race Start and Athlete Village Set up area (BYOT)
Race Start & Trailer / Canoe Drop-off Location:
Lagoon Blvd & Ocean Drive
Brigantine, NJ 08203
Trailer Parking:
42
nd
 and Brigantine Avenue
Please park In the grass/yard behind the Brigantine Community Center, not in the municipal parking lot.
Luau on the Beach: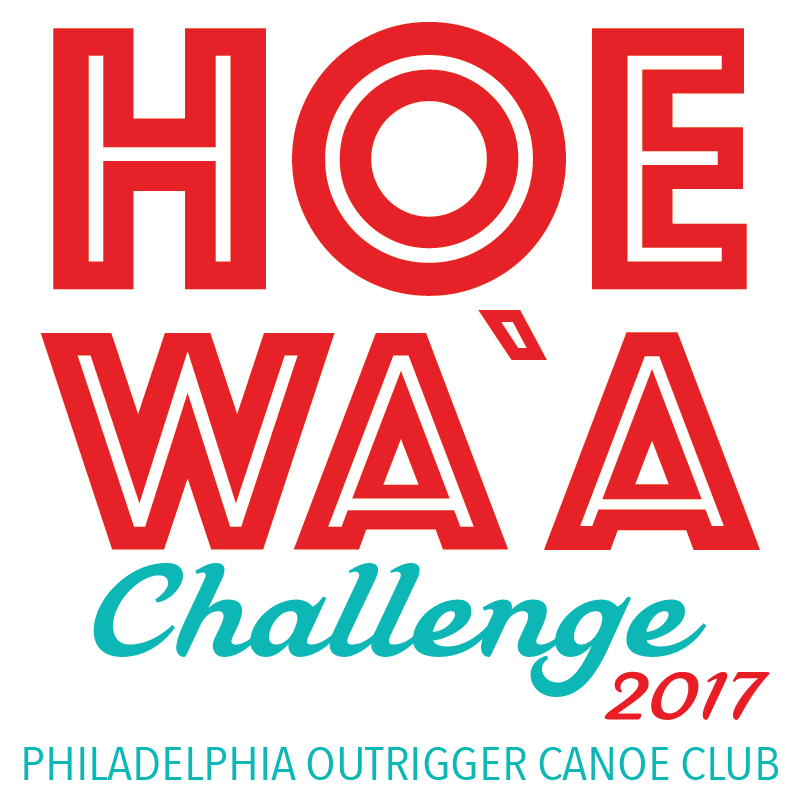 ---