Hope Floats Paddle Classic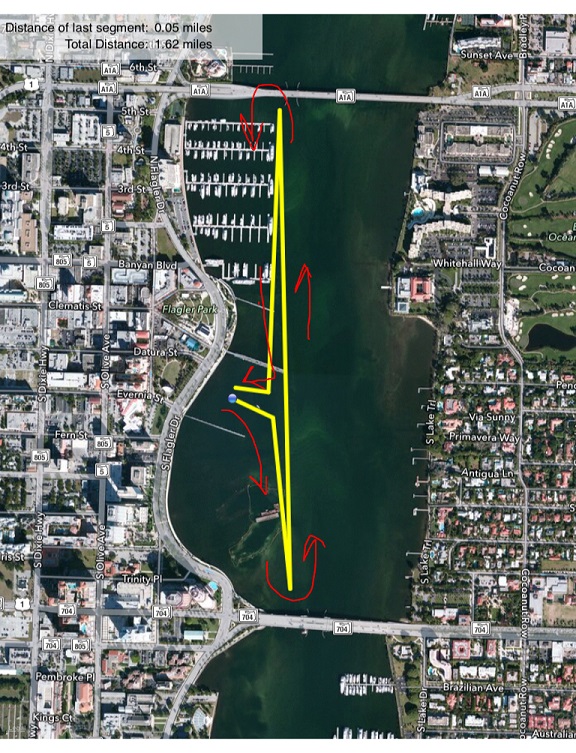 Hope Floats 1st Annual Paddle
Tis the season to race! Join us September 13th 2014
Elite 6mi Race/ 3mi race/ Sprints/ Kids race
Our hope is to bring together a community of Paddlers in Downtown West Palm Beach. Our unique event will take place on September 13th and will include paddle crafts from every variety including, outrigger canoes, surf skis, prone paddleboard and stand-up paddleboards. The elite paddle race will consist of 6 miles and 6 technical turns through the palm beach intracoastal. Our spectator friendly course will stretch from the Okeechobee bridge to Flagler Memorial as racers will be paddling fast for cash and giving hope to three amazing charities.
Cash Prizes Include: 3 Race divisions for the elite 6mile race only
Men's 14ft
Men's 12'6
Women's 12'6
1st Place $300
2nd Place $125
3rd Place $75
Sprints Races- All Paddlers will use the same rec boards. Heats will be run in groups of four and there will be two divisions each with cash prizes. 1st Place $150, 2nd Place $75, 3rd $25
Men's - 1st, 2nd, 3rd
Women's 1st, 2nd, 3rd
We will have a free paddle clinic and race demo for all racers and spectators. Following the clinic we'll begin the main event with elite and semi-professional racers from across the southeast United States. Our recreational and kids race will follow the elite race and the morning will finish up with sprints between the docks for all participants.
Driven and deeply rooted in our beliefs, we know that we are happiest when we are helping others. This year we are overly excited to celebrate some of our favorite charities by giving back. Our featured charities will include, Share the Stoke, Surfers for Autism and  The American Cancer Society.

Racer Details:
* All racers are responsible for suppling their own personal floatation devise and having it on board during the race.

* We strongly recommend all beginners wear a leash (coiled leashes preferred).

* Boards will be available for rent through Paddle boarding Palm Beach for the rec race. Please reserve your board ahead of time.

* Ipods are allowed but racers much be fully aware of their surroundings at all times.
Race Timeline:
Registration: 8:30- 10:00


Paddle Clinic 10:00am


Pre-Race meeting 10:30am

Elite Race 11:00am

Recreational Race: 11:05am

Kids Race 12:30pm

Sprint Races 1:00pm


Event Entries Click on an event to see who entered.
Results Select an event to view results.
Note: All live times are unadjusted and unofficial.
4 Loops for the Elite
2 Loops for the rec race




Address:

104 N Clematis St, West Palm Beach, FL 33401
Directions:

Take I-95 to Exit 70 on to Okeechobee BLVD. Head east towards downtown West Palm Beach. Make a left at Olive dr. then make a right onto Clematis St. The docks will be located at the very end of Clematis. Board drop is at E.R. Bradley's Saloon.  
Parking:

There will be a board drop off at S.Clematis St. and Flagler Dr.

When you head east on Clematis, you will hit a fork in the road where the fountains are and you will want to veer left. You will see a volunteer directing you to the board drop off on Flagler. At this point there will be no parking - board drop off only. Once you loop around you should be able to find garage or event parking, board caddy's will provide you with a map of city parking.

Where:
West Palm Beach, FL