Key West Paddle Classic 2017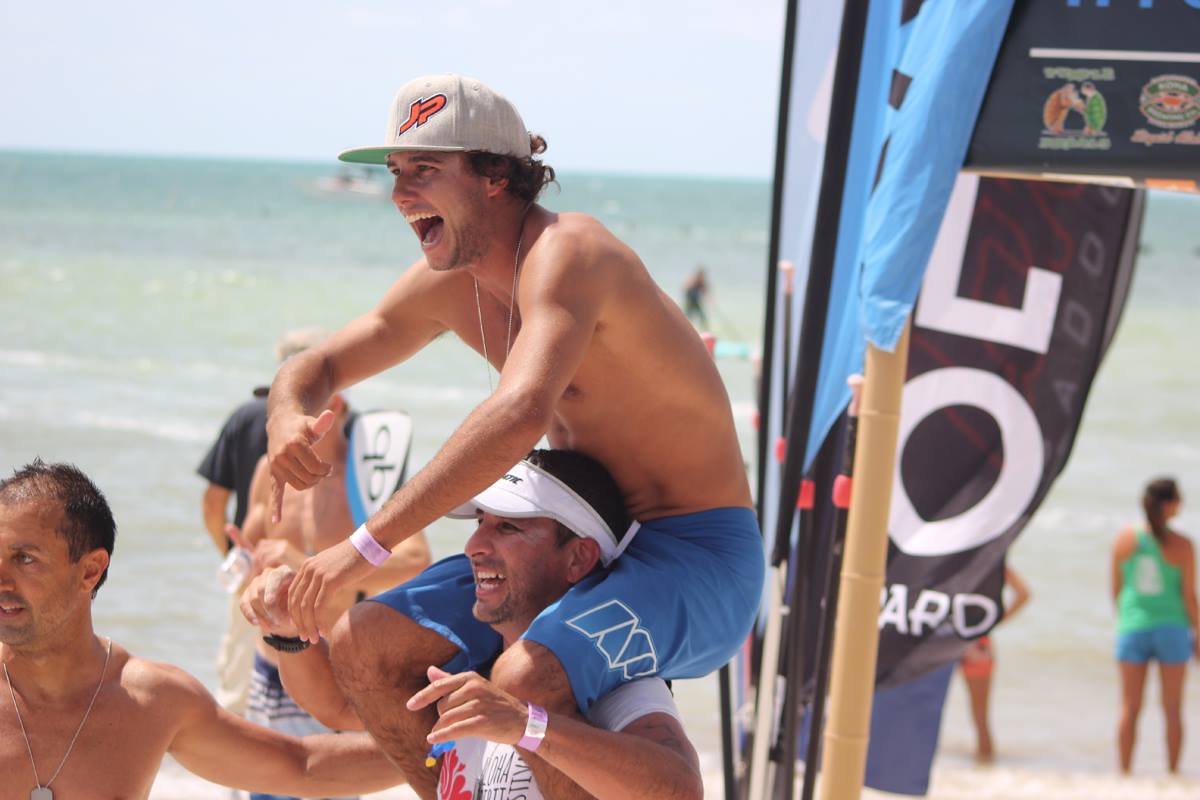 20th Anniversary 
Join us in a weekend of 
fun, clinics and racing!  The week of events will include Paddle Technique Clinics, an unforgettable 12-mile distance race,parties and more! 
Take the challenge and join us in the circumnavigation of the Island! Paddle the distance individually in one of our various divisions or posse up with your buds for the 3-person Stand-Up Relay Race! 
Stay for Sunday Funday with Sprint Races, Kids SUP Clinic and Race, Parties & more! 
   There's no power like man power!
    If you can paddle it....you can race it!
MAIN EVENT: 
SATURDAY, APRIL 29th
Higgs Beach


7am

 RACER CHECK-IN
715am Classic Expo Opens
730am Date & Thyme Breakfast served on the beach
815am  Racer's Meeting

 (Rules & Course Review) 
830 Hawaiian Pule Blessing

 directly following
9am  RACE START

 for the 12-Mile Distance Race


         (ocean start), beach finish
3pm  

Wrap-up at the Beach


The Key West Paddle Classic is an all-inclusive, diverse event for all          

paddlers.               
      **

5-Hour Time Limit to Complete the Race!**
RACE DIVISIONS for the 9am 

12-MILE DISTANCE RACE
Standup Paddleboard Race 14'
Standup Paddleboard 12'6

Standup Surfboard
 (12' and under)

Standup Paddleboard Unlimited

Standup Inflatable Unlimited

Prone Stock

Prone Unlimited

OC-1

OC-2

OC-6

SurfSki

Kayak, Single

Kayak, Double

Rowing, Single

Dory (2-persons)

Relay (mens, womens, mixed)
NOTE: As always, we are happy to add your division if not listed here, however awards recognition requires three or more competitors in a division.  
 Announcements: What's New This Year? 
We are bringing KWPC back to grassroots!

This year we are sticking to the original event.  The first Classic was in 1997, a small group of paddlers included top shape paddlers on prone paddle boards and kayaks. We would love to see the prone paddling division grow as it is paddling in its most original form, these paddlers are true watermen/water-women with true grit!  We have always admired this insanely in-shape division!
Event participation has always been open to all man-powered vessels. Stand-Up has graciously lent itself to  paddlers of all levels giving folks a chance to connect with the same ocean offering the same sanctuary! 
World Ranking! 
Lazy Dog is thrilled to announce that the Classic has received special recognition as one of SUP RACER's World Ranking Races!  We enjoy what we do and we want you to have a great race and enjoy an incredible time!
4-mile race discontinued!
We are discontinuing the 4-mile race and offering a 3 person 12-mile Relay "around
(Click Course Tab for event description)
We will be following rules as recommended by the WPA 
YOU MUST HAVE FUN!
PFDS - YOU MUST WEAR A PFD or HAVE A PFD ON YOUR BOARD to race in the Key West Paddle Classic. 
DRAFTING - Drafting is permitted, however you can only draft the same board size and same gender. 
KNEE PADDLING while on SUP - 5 stroke minimum rule applies to Stand Up racers. (Please only use knee paddling if you must do so for safety/exhaustion. It very important to the Key West Paddle Classic that you finish the race safely.)  
EVENT INFO/ EQUIPMENT RENTAL:
For more information and/or equipment rental inquiries please drop us a line:

race@lazydog.com or call us at 305-304-4259!
Board rentals will be available however, reserve early as they always sell out!
HOTEL INFORMATION:
Best Western Key Ambassador:
The Best Western Key Ambassador has discounted room rates for racers $199 (reg. $279-309) Please ask for the Lazy Dog Key West Paddle Classic rates/room block when making your reservation. 305-296-3500
Westin Group Hotels
Special 15% Discount Rate at the Westin Key West Resort & Marina, Downtown Key West.  For reservation by phone, please call 866-500-0274 during normal business hours to speak with a reservation agent.  Set Number is 346619
Special 15% Discount Rate at the Sheraton Key West at Smather's Beach.  For reservation by phone, please call 877-992-9234 during normal business hours to speak with a reservation agent.  Set Number is 346726
For your Special 15% Discount Rate at Sunset Key Guest Cottages, a Westin Resort  For reservation by phone, please call 877.992.9234 during normal business hours to speak with a reservation agent. Use Code: 346615
Special 17% Discount Rate at Bayside Inn & Suites  For reservation by phone, please call (305)296-7593 during normal business hours to speak with a reservation agent. Use Code: SOCIAL17
Key West Hospitality Inns
Keywesthospitalityinns.com offering 10% off all room types for event participants!  
Attention Vendors: 
Each year, the Paddle Classic invites many different local and visiting companies to participate in its Vendor Expo.  We would love to have you here to share your product, service or program with our guests!  Vendors are can exhibit at all Key West Paddle Classic events listed on schedule.  Each vendor site allocation is for a 10x10 tent space. Other specifications will require pre-approval.  Costs are $100 for a single day/event and $200 for multiple days/events.  Vendors can register here at Paddleguru by clicking on the Register link.  For more information, please contact Holly@lazydog.com.    
VENDOR SET UP TIME FOR FRIDAY 3-5pm EXPO 5-8PM  
VENDOR SET UP TIME FOR SATURDAY 6AM-7AM  EXPO 7-3
PLEASE CHECK-IN AT THE LAZY DOG TENT TO RECEIVE BOOTH SPACE ASSIGNMENTS
SCHEDULE OF EVENTS
THURSDAY, APRIL 27, 2017
9 am Paddle Yoga Bliss with Tara at Lazy Dog  
Float your Yoga practice, liberate your body, mind & spirit as our guide takes you through a series of 

yog

a asanas aboard Sup. Namaste! Call to reserve your spot 305-295-9898      
2 pm Paddle Board Eco Tour 

 with Lazy Dog Guides 
Enjoy an "easy pace" on a 
peaceful Eco-Tour through the backcountry through winding tidal creeks & lush mangrove tunnels on SUP or Kayak....remember that we are pet-friendly! We would love to have your furry companion accompany you!     
5-8pm 

LAZY DOG & KONA BREWING CO. HAPPY HOUR

 
Join us at Lazy Dog for a casual "meet and greet" happy hour at Hurricane Hole Marina, 5130 US 1, Key West. Meet the dogs and feel free to bring Fido on a leash! This event is open to the general public. Free Kona Beer!!!!
530-730 pm at Lazy Dog  

The 5 Fundamentals of Effective Paddling Technique with Paddle Monster, Larry Cain
An introduction to the 5 fundamentals of effective paddling technique used by the best professional racers. What you'll find is that everyone attempts to do the fundamentals things in technique, but execute them in a highly personalized way the makes the most sense for their unique anthropomettric measurements (body type) and fitness strengths and weaknesses. Larry will explain each of the fundamentals - the what, why and how of each - and share drills with participants that will help them learn to execture each fundamental better and in the process improve their technique and ability to move their board effectively. He'll take a look at each paddler and suggest which drills they should focus on in priority order moving forward. 
Cost $75
*Each year Lazy Dog invites professional paddlers to share their secrets success and to teach paddlers in their own creative way how to improve their stroke and speed! Race Preparation clinics will cover all fundamentals of SUP race technique, breaking the stroke down to create full body connection and muscle activation through each phase of the paddle stroke allowing you to be more efficient, give you more power and maintain for longer periods of time! Clinics will cover race tips & strategy as well as nutrition, training schedules and other workout routines!

FRIDAY APRIL 28, 2017
830am-930am  PADDLEFIT 
Strengthen within in this Paddle Fit Class with Heather Gaines at Lazy Dog!


1pm-3pm  QUICKBLADE PADDLE CLINIC WITH JIM TERREL  Check-in 12:30pm
Jim Terrel, aka "Mad Scientist," Founder/operator of leading paddle company  Quickblade Paddles has lots to offer with his unique approach to SUP racing in this paddle stroke technique clinic at Lazy Dog! More info to follow.


5pm-8pm  KICK-OFF PARTY 

REGISTRATION PACKET PICK UP 

AT       TURTLE KRAAL 
Racers can catch up, discuss race strategies, & review course map! Invite your friends and family to this fun free event. Bocci courts and corn hole games as well as the famous Turtle Kraals turtle races!   

Complimentary KONA beer!  
VENDOR EXPO 5-8PM  BOARDS, ACCESSORIES, APPAREL, & LOCAL ART & JEWELRY
** Racers can p

re-order healthy organic, power-packed pre-race breakfast from Date & Thyme!
** IMPORTANT NOTE: All racers required to pick up packets at Friday at Turtle Kraals Restaurant & Bar Kick Off & Registration Party, otherwise packets will be available after the race at the registration tent. 
SATURDAY, APRIL 29, 2017
7:00am-3:00pm CLASSIC VENDOR EXPO! 
 

BOARDS, ACCESSORIES, APPAREL, & LOCAL ART & JEWELRY
9:00 am MAIN EVENT   12-mile Key West Paddle Classic  
12-Mile Distance Race
"Paddle Around the Island"

 

WPA Southeast Region National Points Race Paddlers can compete individually on a single paddle craft, in a group on 

multiple person paddle craft, or as a Relay Team consisting of 3 persons with switch off locations and transportation!  
9:30am  SPECIAL OLYMPICS FUN DEMO/RACE 

     
Enjoy this playful display of fun as these athletes put on one heck-of-a show in a beachside demo race.  The purpose of this demo is to introduce our honored beneficiaries of the Key West Paddle Classic.  Each year the Classic donates $3,000+ to the Special Olympics Monroe County Paddle Board Team! 
6pm-10:00pm(Dinner served at 630!)

Awards Celebration at 

Turtle 

Kraals Restaurant & Bar 
Party is open to all paddlers, families, friends & the generally awesome public! *Dinner served 630pm Tickets available online for $15 or at the door for $18!
SUNDAY, APRIL 30, 2017
8am KIDS CLINIC CHECK IN!
8:15-9:15am Kids' SUP Clinic with MILLA NAVARRO
Clinic is for kids ages 6-16. All ages 17 and under can race!

Age groups will be broken down as follows:

 8&under, 9-11, 12-14, 15-17
(check-in for Clinic is at 8am at Lazy Dog tent)
For all levels! Reserve your child's spot on the registration page. Please create a paddle guru account in your child's name for clinic/race entry. 


$30 Clinic includes free entry into the kids race.
930am  KIDS RACE 
Ages 17 and under
Fun double loop course.

15 and under, $10 (race only, no clinic) **Boards, paddles, life vests provided!
Wrap up on the beach by 10:30am!


SUNDAY FUN-DAY at SNIPES POINT     
Departs at 12 Noon from Lazy Dog at Hurricane Hole Marina  TBA
Sunday FUNday! Motor Boatin' SANDBAR PARTY & PICNIC Check in at Hurricane Hole Marina on Stock Island 11:30am Boats leave Lazy Dog promptly at 12 Noon! (Picnic style snacks, grill items, bottled water, soft drinks & beer provided) Boat returns to dock 5-6p
Venture out with us on a journey through the backcountry to the legendary sand bar of Snipes Point just off of Key West.  Enjoy a scenic boat ride, picnic lunch, & paddling in this amazing island oasis.  
Red Paddle Co Racing are inviting paddle boarders from all over the world to come together and compete in the inaugural DRAGON WORLD SERIES. Regional events will see teams of four battling it out over a series of challenges on the 
Red Dragon
 for their chance to qualify for the Dragon World Championships in Barbados, 28-30 October 2017.
SATURDAY AWARDS  CELEBRATION INFORMATION    
6pm-10pm
Located at Turtle Kraals & Half Shell Raw Bar Plaza in Lands End Village along the Historic Seaport.
Join us for live music and dancing! Awards celebration includes food, drink specials,prize drawings for all participants and awards presentation and special acknowledgement for our top finishers.  Don't miss our 20th Anniversary Souvenir Copper Cup with all you can drink "Lazy Mules" (our version of a Moscow Mule) for only $15!
DINNER - Served 630pm  AWARDS 730  PARTY until ???????
Complimentary admission for all racers
 **Awards/dinner tickets in all racers' goody bags. 
Note: Tickets for friends/family can be purchased In advance online at paddleguru.com for just $15 or at the door for $18/person at the awards party. 
Book early and Save! *I
ncludes fresh fish taco dinner and 2 free KONA draft beers!


Event Entries Click on an event to see who entered.
Results Select an event to view results.
Note: All live times are unadjusted and unofficial.
RACE DESCRIPTION:
SATURDAY'S EVENTS:
12-Mile KWPC "Classic" Race
With the Key West Paddle Classic just one week after the Carolina Cup, paddlers will have to stay at the top of their game as this 12-mile course will continue to challenge! 
The Key West Paddle Classic 12-mile course looks a little something like this:
Starting at Higgs Beach, near the White Street Pier with a hopeful down-winder to Ft. Zachary Taylor State Park, round the corner, paddling past famous street performing
landmark, Mallory Square, then through the harbor, paddlers will head toward the KW Special Forces base and under the Fleming Key Bridge, enter into the Gulf of Mexico, paddle past Dredgers Key (Sigsbee,) then turn right toward Cow Key Channel....a quick spin through the the lush mangrove alley between Key West and Stock Island, finally back out out into the Atlantic ocean and over to the finish line at Higgs Beach.
KWPC "Classic" 12-Mile RELAY OPTION 
SUP 12'6 & 14' Divisions! 

3 person relay 12-mile

 Distance Race.  There are 3 divisions to the relay, All male, All female and Mixed. 

*About the course:
The first leg is Higgs Beach to Simonton Beach, this section will begin with ocean start and paddle through Key West harbor (total distance of this leg is 3 miles) and will conclude at Simonton Beach (a small sandy beach just beyond the turn off toward the USCG base.  Then the transfer to the next leg will occur.  Leg 2 will paddle from Simonton Beach through the remainder of the harbor, toward the USCGbase and under the, sometimes treacherous, Fleming Key Bridge, this leg will continue along the gulf side (usually into a headwind) to Lazy Dog for a distance of 4.9 miles.  In the last leg, paddlers will battle it out from Lazy Dog down Cow Key Channel and into the ocean to finish at Higgs Beach for a distance of 4.1 miles! 

*Rules

: Teams must use the same race board for all legs.  Paddlers can use their own paddle and pfd.  We will supply transportation to and from the transfer zones by shuttle van.  Once the last person is through, the vans will take paddlers back to the finish or paddlers can arrange a friend and your own transportation car.




NEW:   (4/28) COURSE IS SUBJECT TO CHANGE DUE TO OUR WIND FORECAST.  THE 12plus Mile Course will take an alternate route shortening the course to 10 miles.  The USCG will make the call sometime today, April 28th and we will announce at Registration Party Tonight!






Kids Clinic/Race
Kids Race can include a paddle clinic for an additional $20 with Milla Navarro
Double loop course.
Ages 15 and under, $10 (race only, no clinic - $30 with clinic)
Compete verus Complete!
Many paddlers paddle for FUN!  Heck, its how it all started for the Lazy Dog Paddle Team......We can't all finish at the top BUT we can ALL finish and have fun! Whichever race you choose, you can rest assure you will have a weekend of fun and excitement paired with the sport we all love so much, paddling!  As one of the Lazy Dog girls phrased this event "We have more fun at this Race than most people have all year!"  Race starts at Higgs Beach located at 1000 Atlantic Boulevard,  Key West (about 1 mile from Smathers Beach – the original home of the paddle around the island. )
This county beach has clean changing rooms and bathrooms, a full service restaurant, and parking!
We will have board caddies at our board drop off location if you would like to enjoy this service free of charge!
*Please note race start time is subject to change in favor of racers. We will choose best time based on current/tidal predictions & weather. 

Keep watching our Key West Paddle Classic Facebook page for updates!   Feel free to contact us with questions via email at events@lazydog.com!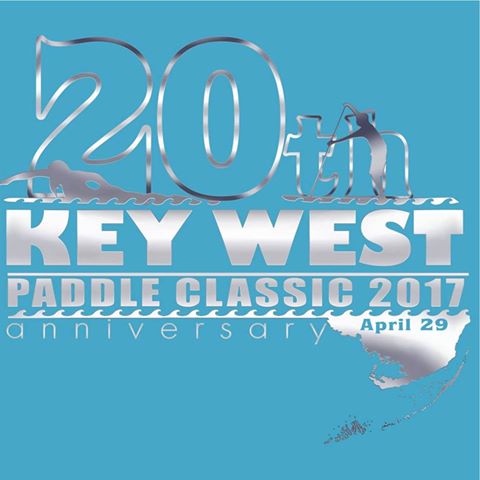 ---