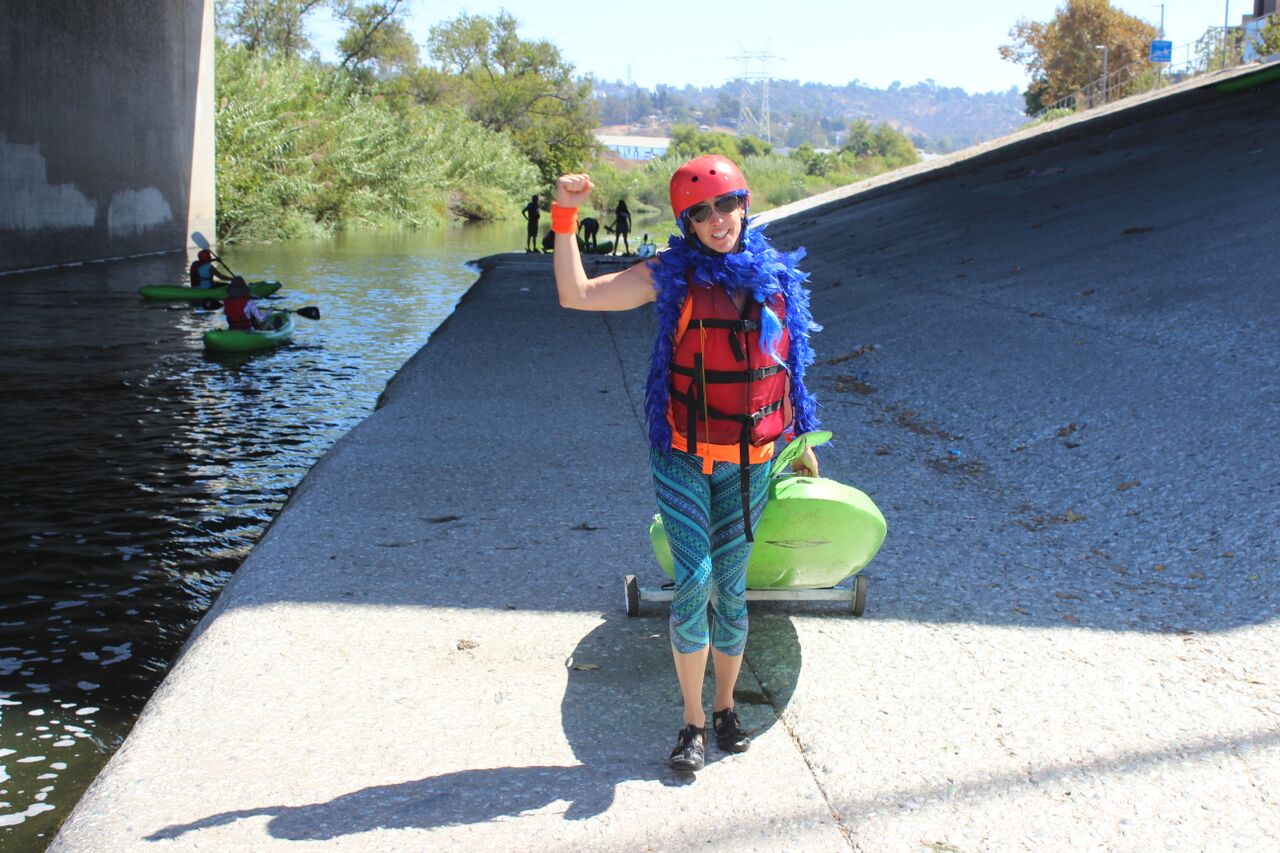 On September 9, 2017, the Glendale Narrows will again come alive with the now Fourth LA River Boat Race. 

Paddlers of all ages and abilities will a find this a fun and safe exploration of our changing waterway. Boats and gear are provided. Plus our new Boat Float Pageant and Parade gives visitors a new way to engage with the river and the community around it.

Participation is "pay what you can" and no one will be turned away for lack of funds.

Individual registration open NOW on our ticket link:

https://paddleguru.com/races/LARiverBoatRace

Rules and registration for Boat Float Pageant and Parade are here: 

http://ow.ly/ZXWl30eb9gH

Key support provided by the Cypress Park Neighborhood Council with cosponsors including RiverLA, the Electric Lodge, the American Canoe Association, the Mountains Recreation Conservation Authority, Future Studio, Frame Monster, LA River Kayaks and LA City Council District 13.

Program
4th LA River Boat Race
September 9, 2017
Glendale Narrows 
9:00 a.m. -- Boat, float and bike drop off and check in at 2900 Clearwater St 90039 begins
10:00 a.m. -- Village Square opens 
10:30 a.m. -- Opening ceremony with City Councilmember Mitch O'Farrell at Clearwater Street put in
10:45 a.m. -- Pageant and Parade on Rattlesnake Rapid with celebrity judges

12:00 p.m.  –  Down River Race begins at Clearwater Street -- Finish line at Taylor Yard hosted by Cypress Park Neighborhood Council

12:15 p.m. -- Fun Sprint Race begins at Clearwater Street

3 p.m. -- Fun Sprint Race course closes

3 p.m. -- Multisport Relay begins

3 p.m. -- Frogtown Brewery  (2931 Gilroy) opens for preview tasting and live music

4 p.m. -- Awards ceremony at Frogtown Brewery
This list is private.
Results Select an event to view results.
Note: All live times are unadjusted and unofficial.
No entries have been received yet.
COURSE DETAILS
In 2017 we have these events to choose from:
Our Original "Fun" Course sprint welcomes beginning, recreational and expert paddlers. Participants paddle a short rapid and then some flatwater, performing one "fun" task along the way. We provide kayaks and safety gear if requested. All are welcome to "pay what they can." (A $25 donation is suggested.) We love stand up paddleboards, especially inflatables.
Our Down River Race runs 1.5 full river miles. Experienced adult paddlers with their own craft and gear navigate rocky rapids, dead ends, shallow areas rock gardens, and a portage to the finish line! Whew!
This year, the Multisport Relay combines paddling (again, SUPs welcome), cycling and running in three legs of a half-mile section of the river and adjacent bike path. Only one "captain" should register for the team at this site.

New this year is our Boat Pageant and Parade featuring surprise celebrity judging and audience voting. More details about how to enter are here:
http://ow.ly/ZXWl30eb9gH
Got a question? Email us at lariverbeach@gmail.com. But read on first.
PARKING AND GEAR DROP OFF DETAILS
Participants will be dropping off their boards or boards between 9 a.m. and noon at the 2900 Clearwater St. put in on September 9. Personal vessels used in the "Fun" and Multisport races should be picked up at the end of Gilroy Street, approximately 3015 Gilroy. Boat Floats may also exit the river here.

Parking restrictions on Ripple Street just off Fletcher Drive will be waived for the day thanks to the help of Council District 13. Please be sensitive to the residential nature of the neighborhood you will pass through. Being here is a privilege we do not want to lose. 

Once you have registered, please let us know at lariverbeach@gmail.com if you will be dropping off your personal boat and/or bike for use.
See "Directions" tab for how to Google precise location information.

Got questions? Email us at lariverbeach@gmail.com.

Google 2900 Clearwater Street 90039 to find put in and registration/check in location.
Google 3105 Gilroy Street for "Fun" Race end point and take out. 

Google 2400 Fletcher Drive 90039 or 2852 Glenview Avenue 90039 for parking.
Google 2100 Oros 90031 to find Down River Race end point and take out.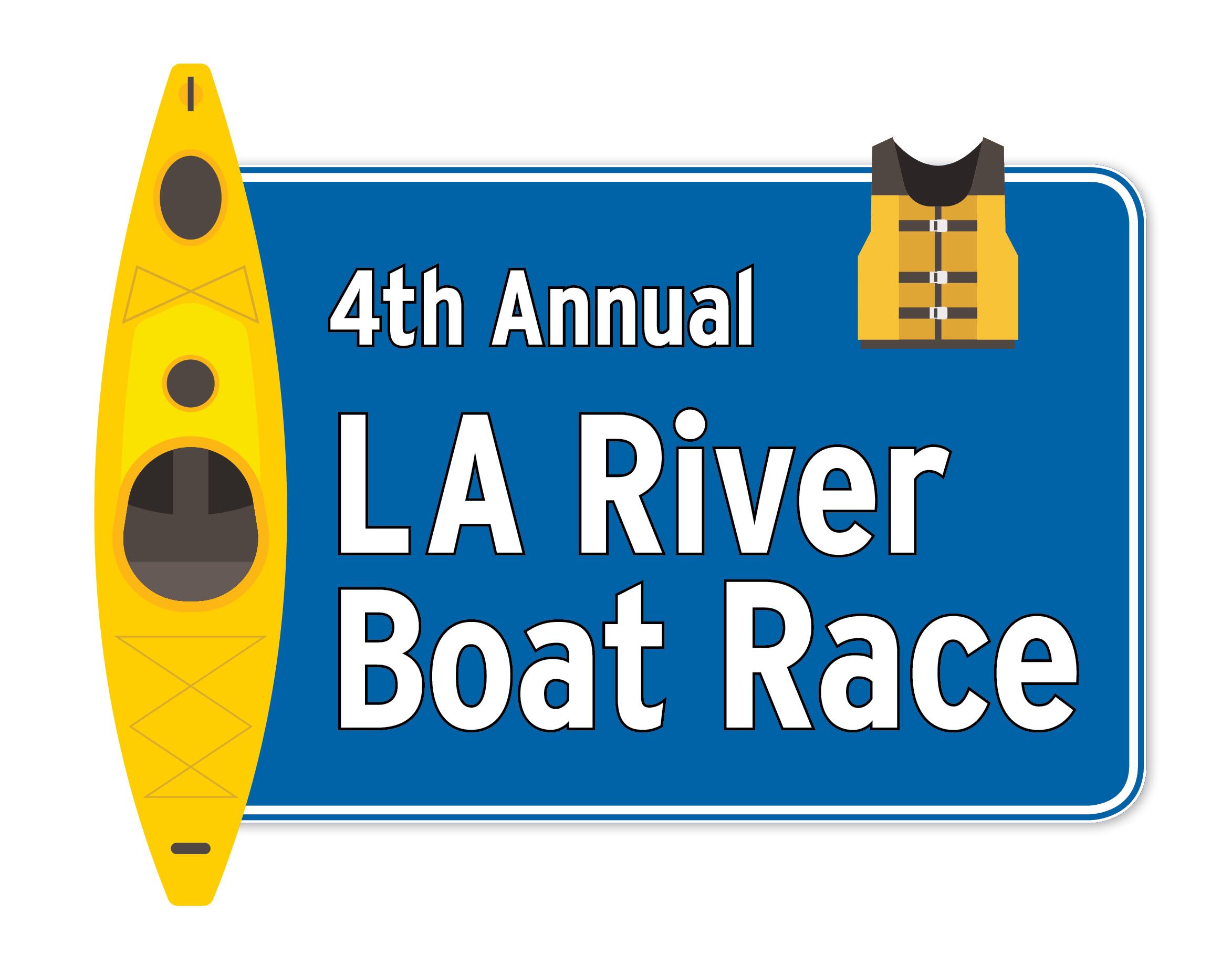 ---