LBI Paddle Cup (Long Beach Island, NJ) Presented by Naish

Created to bring a professional and high-quality SUP and Kayak race to the Long Beach Island area. We put this race together with an out-of-the-box style of thinking and a desire to accommodate all levels of racers. This race will challenge racers, all the while offering a fun-hearted level of competition. More importantly, we
want this race to be about all the towns, beach patrols and the entire bay coastline.
Proceeds from the race will go to benefit the following organizations - Ship Bottom Beach Patrol, Harvey Cedars Beach Patrol, Long Beach Township Beach Patrol ​
So, hopefully you will join us and come have a spectacular race. We have worked very hard to ensure your safety and that you get a great value for your dollar.
Race will start at 11am
*Updated- You may pick you Tee shirt up and First
Playing card At island Surf & Sail Tonight Friday 
between 6-7pm. Otherwise stop at Bayview Park 
(starting Point for short course) between 8-9am
Tomorrow Saturday the 17th. For Elite racers it will
Be on the way to the Little Egg Yatch Club in beach
your starting point.
Practice, practice, practice, see all the newest and latest SUP accessories and then race. The final Race Clinic in a series of three (3) will cover race technique, course start positioning and buoy turns. Timed short course race to end the day.
No entries have been received yet.
Results Select an event to view results.
Note: All live times are unadjusted and unofficial.
No entries have been received yet.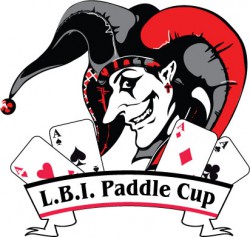 Where:
Sunset Park Harvey Cedars, NJ 08008
---