Lighthouse to Lighthouse Race 2017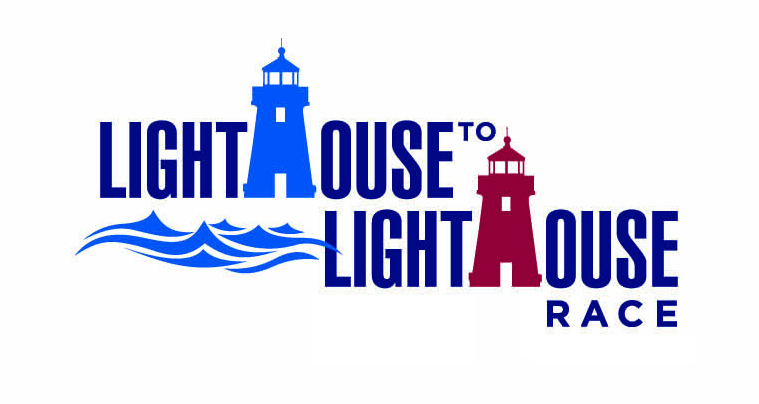 For the 17th year we are looking forward to welcoming a competitive field of racers to row or paddle the Lighthouse To Lighthouse Race along the scenic Norwalk Islands on the Connecticut shore.
We will have events on both Saturday and Sunday this year. Saturday is race day, Sunday we will host a community day with breakfast and number of clinics (surfski, sea kayak, rowing) for anyone wanting expert coaching among friends.

This year we have 2 races - 7 miles and 14 miles. Races start at 9:00am (note earlier time than last year for tide conditions) so be on the beach 2 hours in advance in order to comfortably, set up and receive safety briefing / orientation. There will be a four hour time limit on the race so that we can have everyone off the water by 1:00 p.m. Boats having trouble making it back by the deadline will be asked to accept a tow or have their boats picked up and returned to the beach.

Boat Classifications


You will be asked at time of registration to select a class and enter the name of the manufacturer and model of the boat you will be racing. Please be accurate and detailed so that we can review and confirm conformity with the selected class in advance of the race.

For paddled boats (kayaks), as is customary, we will be using the Soundrowers system of classification for paddled craft, with a few exceptions:
Sea Kayak, Fast Sea Kayak, Surfski, Surfski 20 Plus
For rowed boats we have:
- Fixed Seat Racing, Fixed Seat Touring, Sliding Seat Racing, Sliding Seat Touring, Pilot, Livery, Workboats, Whalers.
For the aloha folks:
- OC1, OC2, OC4 and OC6
Lastly, we welcome SUP paddlers both prone and standing:
- 12'6, 14 and Unlimited
Both male, female and mixed are valid, as are single and multi crewed.

Vessels of any other style or design will be classified as Open unless a 3 or more similar vessels register in order to invoke an new class.
Awards

At the conclusion of the event awards will be presented to the 1st, 2nd and 3rd place competitors in each boat class, gender (male, female and mixed) and crew #.
Food and Entertainment

Following the race, a beach party will be available for all racers and guests of the racers and volunteers. The party will feature Wayne's famous clam chowder and a raw bar as well as delicious food from the grill. We will also feature music and a range of craft beers in case you are thirsty. There is plenty of space and parking, bring the family for a great end of season event.

The beach party is included in the race registration, non racing guests will be asked to make a $20 donation to eat. Guest tickets can be purchased during the registration process.
Saturday Schedule (16th September)
6:30-7:30am - Check in at Shady Beach




Get your T-shirt




Get Your Race Number




Confirm your entry




8:15:00am - Attend mandatory pre-race orientation




9:00am - Racing starts




Race to Win!




Eat, drink and elaborate on your performance




Collect your medal (if you win)




Brag to your friends…



Sunday Schedule 
(17th September) 
8:45am - Breakfast
Surfski Technique with Jesse Lishchuk

Event Entries Click on an event to see who entered.
Results Select an event to view results.
Note: All live times are unadjusted and unofficial.
The Race Course

The course, starting at Shady Beach in Norwalk, will go around Sprite Island, then around the east side of Pecks Ledge Lighthouse and then to the south of  Goose Island and the rest of the Norwalk Islands, continuing down to Greens Ledge Lighthouse. The return is along the same course to finish in front of Shady Beach. Staggered start times will be used, grouping boats of similar style and/or speed. Racers typically finish in two to four hours.

Note that the course runs to the south of all islands. If you are rowing, all islands will be on your left on the outbound leg and on your right on the homebound leg. If you are paddling, all islands will be on your right on the outbound leg and on your left on the homebound leg. Failure to follow the course will result in disqualification.

Navigation

Please carefully study the race course as published to familiarize yourself with the route, landmarks and boundaries. Arm yourself with a GPS or chart and attend the captains meeting to ensure you are appraised of the course and conditions. The Greens Ledge Turn will be COUNTER-CLOCKWISE. Be aware of your heading at all times and also respect maritime conventions when crossing boat channels.
Folks - remember "Goose Island 2012" - no gimmees' this year.
See the course map and details on the L2L website.

Directions To Race Location
Shady Beach/ Calf Pature Beach is Exit 16 off I-95 in Norwalk, CT
I-95 South – end of ramp go left
I-95 North – end of ramp go right.
Take left after cemetary, bear right
Left at monumednt/rotary
Right on Beach Road to guardhouse
Bear left into Shady Beach
Parking is free with so long as you provide your license plate number during online registration. Also free if you are a Norwalk Resident with a Sticker.
Race Rules

The principles of sportsmanship and safety govern the race. Race fairly and race within your limits.

The Race Commitee reserves the right to:
- Refuse to register any individual or boat for any reason.
- Expel or disqualify any individual or boat for lack of required equipment, unsafe operation, disregard for event rules or unsportsmanlike behavior at anytime.
- Disqualify any individual or boat who has gained an advantage by drafting any boat outside of its registered class, blocking an overtaking boat, ignoring someone in distress, or causing damage to another craft, or not navigating the course as published.
All racers participate at their own risk. Competitors will be required to agree to a waiver as part of the registration process and provide a signature on the waiver on race day.
Time Limit

The maximum time allowed to complete the course or navigate back to the start as a DNF is 4 hours. After this time you will be on the course at your own risk. If you are not at the half way point on either the 7 or 14 mile course within 2 hours you are asked to discontinue your effort and return to Shady Beach. Please consider carefully your abilities and fitness before entering the race.
Safety

PFD's consistent with Coast Guard regulations are required for each competitor. Whistles or horns are required on each boat. Boats should have bailers, pumps or self-bailers. A backup bailer is recommended. Compasses, charts, gps units, cell phones etc. are also good to have. You should have water and/or sports drink. Hats and sunscreen should be considered.
Racers observing another vessel in trouble or requiring help must assist to the extent of their ability. Time credit and recognition will be awarded to anyone providing help to others during the event. The race organizers reserve the right to direct racers from the course and event for any reason.
See you there!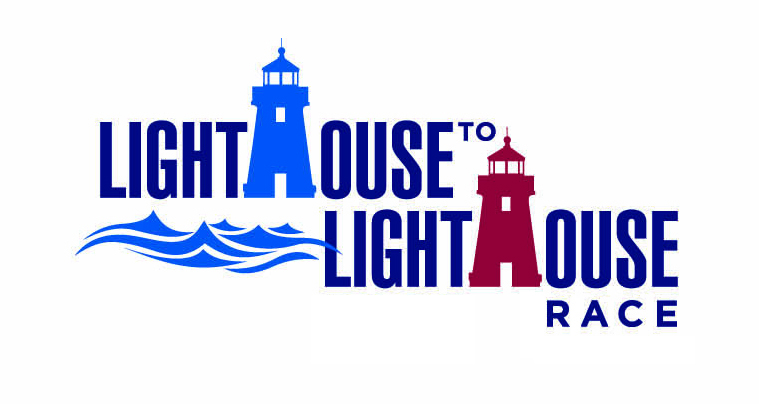 When:
Sep 16 to Sep 17, 2017