NAC 8th Annual Corporate Challenge - 2016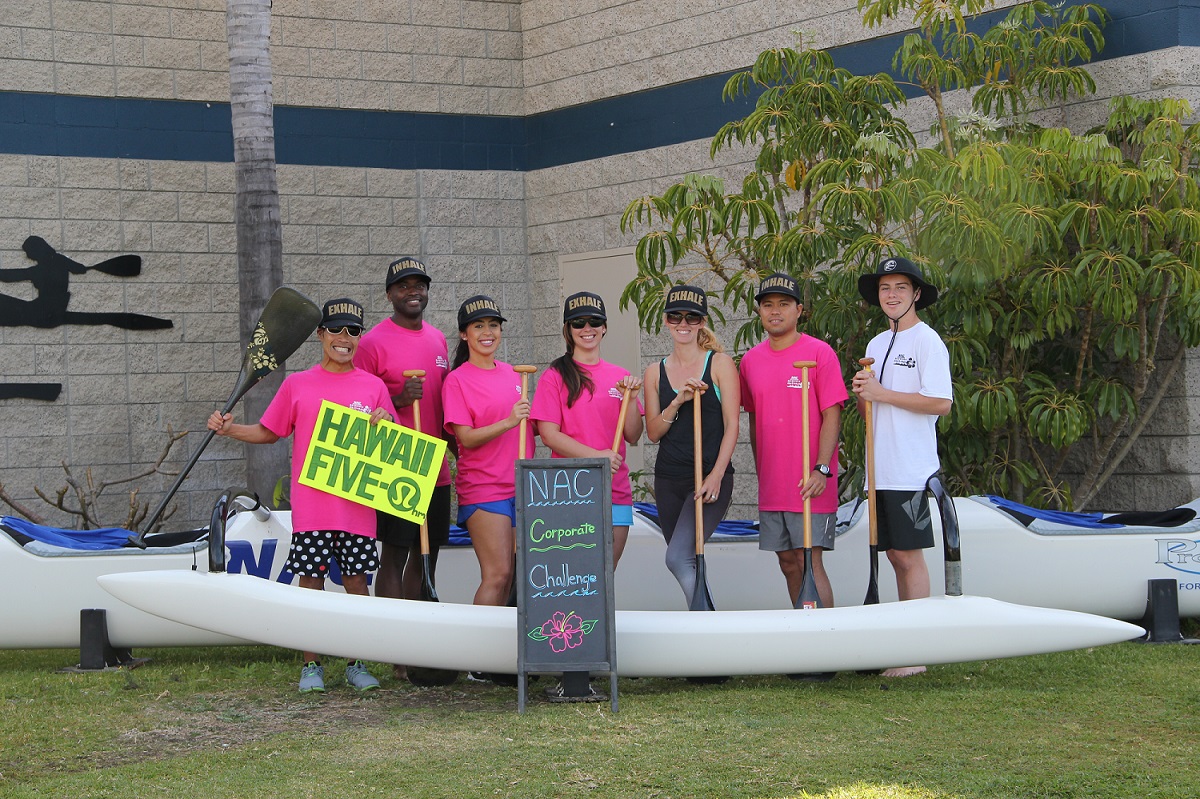 EMAIL KELLY WITH ANY QUESTIONS! KTHOMPSON.NAC@GMAIL.COM
A fun 6man event for companies looking for a fun team building excercise, families looking for a fun outing or just competitive members!
Teams From Last Year Include:
            Lululemon
            Life Base Advisors
            Newport Beach Lifeguards
            Sgt. Pepperonis
            Pimco
            The Black Knight
            Encore Aerospace
            And more!
We will also be having our TRUCKER HAT GIVEAWAY going on all morning during the races! Everyone has a chance to win a trucker hat (or two!) from local businesses and teams all over Newport Beach that have been graciously donated!
Event Participation
Ohana (Family): $500
Includes five team members. Each team member will be provided a t-shirt, sponsor bag, food and drinks. Each race will require 5 paddlers, and if the team chooses the outrigger division; we supply your steersman. So if you like you can alternate out team members for each race. Two additional members can be added to each team for $25.
Hapalua (Half) / 'Ekahi (one): $100 Individual
This is for those that may not have enough for a full team. Individuals get all the same benefits of the Ohana level. We will help pair you with other Hapalua entries so that you can enjoy a day of racing in a division of your choice!
Pakana (Partner) Sponsorship: $350
This sponsorship can be in combination with your Ohana or Hapalua entry. It will land your company logo on the race shirts and will drop some of your company info into our gift bags. This is also availible to those teams that are not attending the event.
8:15AM – 9:00AM Check in & Team Picture
9:00 Race Begins
800M Sprint Races
3 Heats + Finals
12:00PM – 12:30PM Lunch
1:00PM Award Ceremony
No entries have been received yet.
Results Select an event to view results.
Note: All live times are unadjusted and unofficial.
No entries have been received yet.
Right out front of NAC! Bring you family!