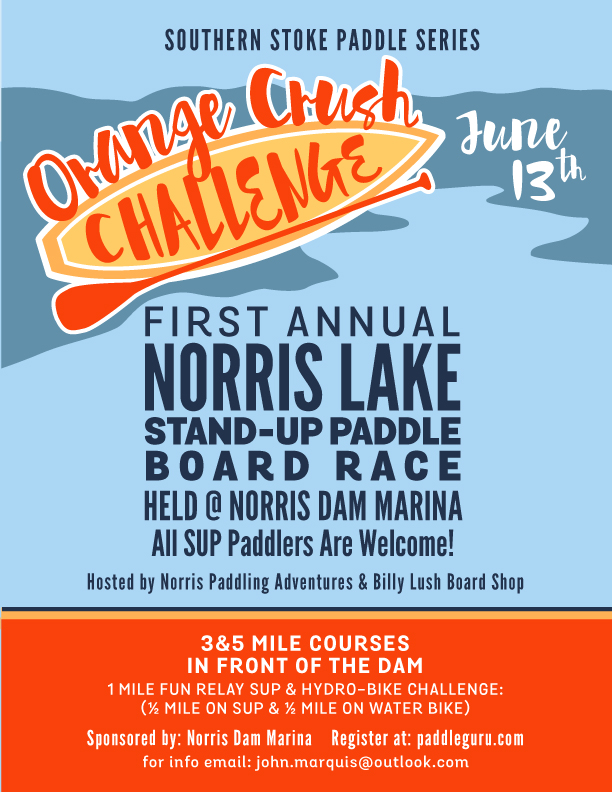 Get Ready to Win the Orange Crush Challenge!
All SUP Paddlers are welcome!
Join us Saturday June 13th at the Norris Dam Marina for our First Annual
SCENIC NORRIS LAKE
Stand-Up Paddleboard Race!
Cash prizes for Male 14' and Female 12'6" winners along with product prizes for all divisions.
Rec Boards (under 12' 6") available for rent for $15 in the 3-mile race.
Hosted by Norris Paddling Adventures & Billy Lush Board Shop
First twenty racers to signup get a FREE T-shirt for the five & three mile race
For more info about the race: call 865 498-9951
Sponsors: Norris Dam Marina, Clinton Life
-------------------------------------------------------
Onsite Lodging available: Norris Dam State Park Campground. Tent sites & cabins available. Reserve campsites online at: https://tnstateparks.itinio.com/norris-dam
For Campground reservations by phone, call (865) 426-7461
Race Check In: 7:30-8:30 AM (Please arrive early)
Race Briefing: 8:45
5 Mile Race Start: 9:00 AM
3 Mile Race Start: 9:10 AM
SUP and Hydro-Bike Relay Challenge: 11:00 AM
Awards: 12:00 PM at the Marina 
Lunch will be provided at Norris Dam Marina for $10.
If at all possible please register online before race day, no registrations accepted on race day.
Event Entries Click on an event to see who entered.
Results Select an event to view results.
Note: All live times are unadjusted and unofficial.
Map details coming soon!
Cove Creek; 5-Miles SUP traveling up 2.5 miles & back. Clinch river Lake side; 3-Miles traveling 1.5 miles & back. & 1-Mile SUP/HydroBike Relay race in front of the Dam covering 1/4 mile on each leg (2-legs on Board & 2-legs on HydroBike). All races can be viewed along the Dam walkway overlooking lake at the start and finish of each race.

We are conveniently located on Norris Freeway (441) off Interstate I-75 at the Lake City/Rocky Top exit 128, or just south off exit 122 Andersonville HWY connecting to (441) about 4 miles. The Marina sits between the East & West side of Norris Dam State Park.
Onsite Lodging available: Norris Dam State Park Campground. Reserve campsites online at: https://tnstateparks.itinio.com/norris-dam
For Campground reservations by phone, call (865) 426-7461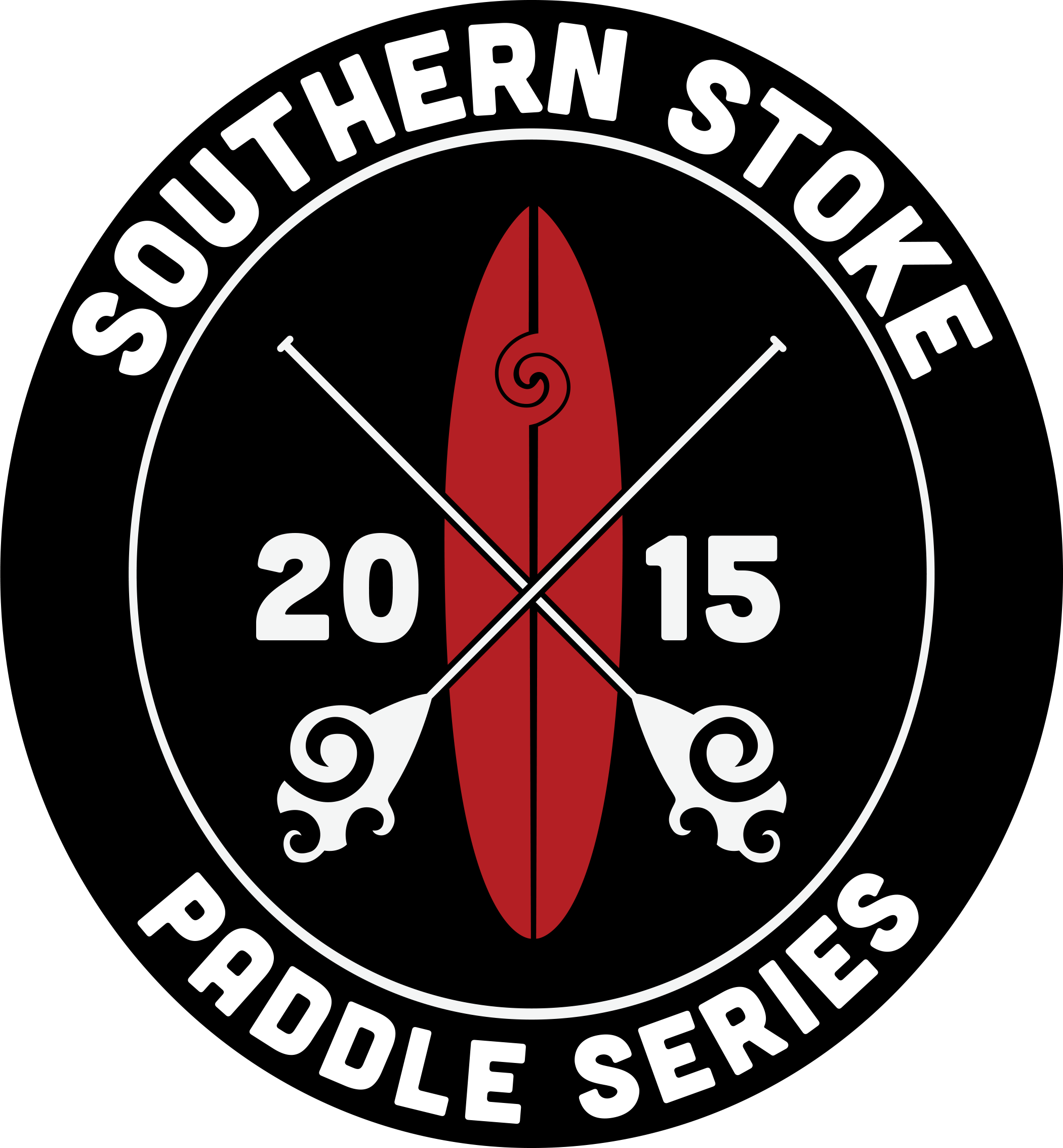 ---