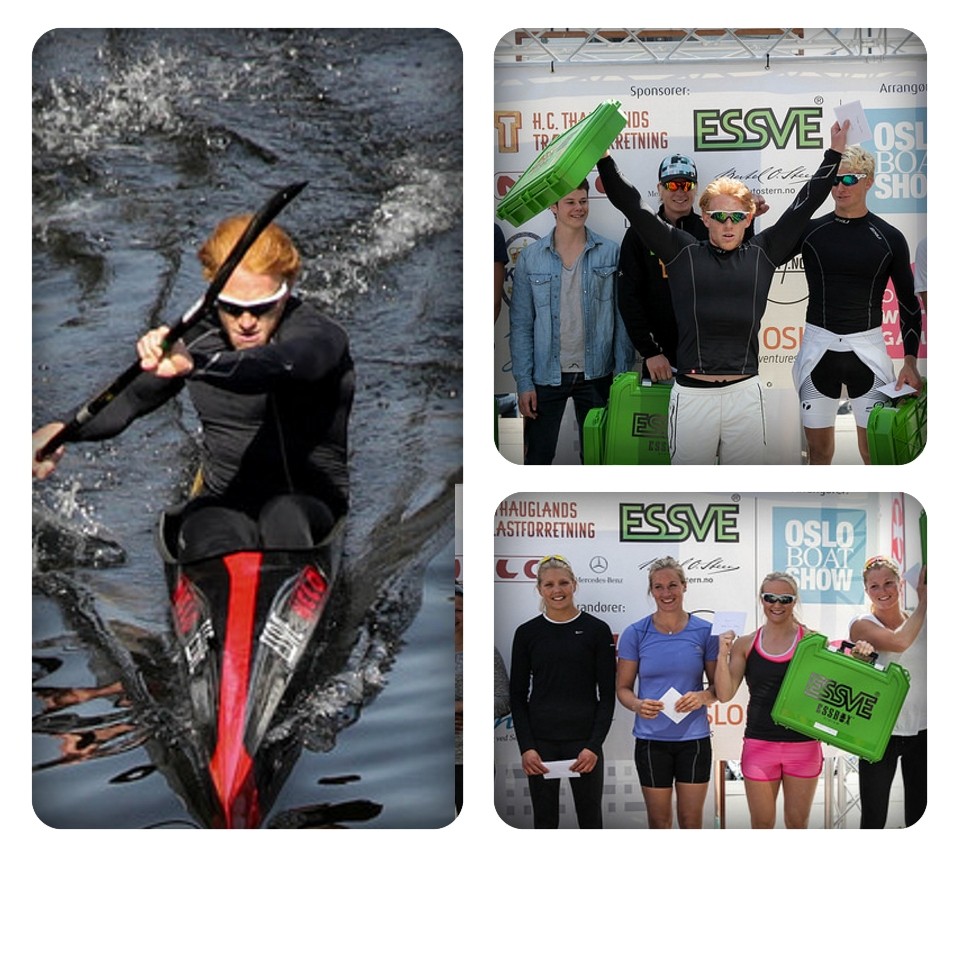 150m Sprint Cup og Last Man Standing konkurranse med 50 000 NOK i premiepotten som er sponset av ESSVE, H.C. Thaugland og Tjuvholmen Vannfestival.
Meld deg på i dag så er du sikker på at du er blant de 25 som får starte i Last Man Standing konkurransen med kr 10 000 til vinneren! 
Deltakeravgift 150m Sprint Cup kr 80,-
Deltakeravgift Last Man Standing kr 0,-
Oslo Kajakk Klubb er arrangør.
Klasser:
Herrer junior/senior og  Damer junior/senior
Max 50 deltagere totalt.
Prispenger 150m Sprint:
Herrer senior:
1st kr 8000, 2nd kr 5000, 3rd kr 3500, 4th kr 2000, 5th kr 1000, 6th kr 500
Damer senior:
1st kr 8000, 2nd kr 5000, 3rd kr 3500, 4th kr 2000, 5th kr 1000, 6th kr 500
Junior Herrer og Damer:
Prispenger Last Man Standing - balansekonkurranse:
1st kr 10 000, 2nd Gavekort middag for to pers, 3rd Gavekort middag for to pers
Gjennomføring 150m Sprint:
De 8 beste fra prologen går videre til utslagsrunder hvor en konkurrerer to og to mot hverandre. Nr.1 fra prologen møter nr.8 fra prologen, osv.
Gjennomføring Last Man Standing - balansekonkurranse:
Hvem står oppreist i kajakken til slutt? Alle konkurrerer samtidig, ingen klasseinndeling verken på alder eller kjønn. Videodømming. Deltagere må ha konkurrert på 150m Sprint for å kunne være med på Last Man Standing. Kun tillatt med racerkajakk og kun plass til 25 deltagere. Eksakte regler vil ble gjennomgått kl.1130 på deltagermøte 9.mai.
Info møte for alle deltagerne ved arenaen kl.1130 
Start Prolog kl.1230. To og to deltakere starter hvert minutt.
Finaler ca kl.1430 (avhenger av hvor mange deltagere det blir)
Last Man Standing Konkurranse kl.1500
This list is private.
Results Select an event to view results.
Note: All live times are unadjusted and unofficial.
Kanalen ligger mellom Aker Brygge og Tjuvholmen. Start vil være innerst i kanalen, mål blir ytterste broen. Det er viktig å ikke lage bølger for de som konkurrerer når man padler opp til start.
Kjør Filipstadveien til Tjuvholmen og last av kajakken ved "oppvarmingsbassenget" som ligger sør-vest for Filipstadveien. Man padler fra "oppvarmingsbassenget" til start. Mer info om parkering og lagring av kajakker vil følge etter hvert.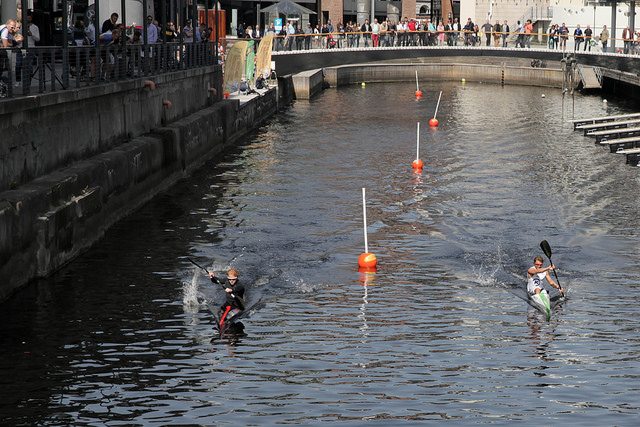 ---