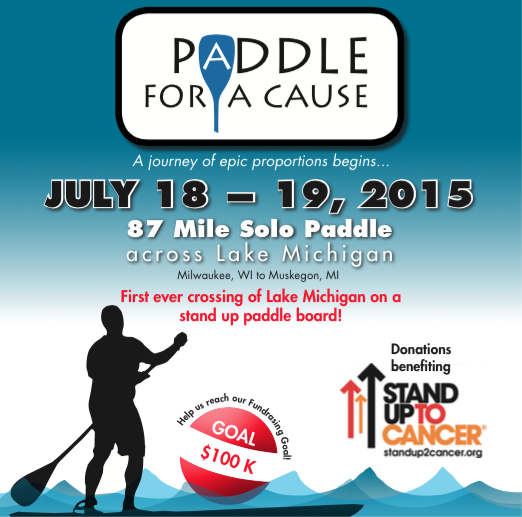 On July 18-19, 2015 a journey of epic proportions will begin with a solo paddle across Lake Michigan from Milwaukee, WI to Muskegon, MI (approx. 87 miles). This, first ever crossing of Lake Michigan on a stand up paddle board is being done to raise money for cancer research. Donations will benefit Stand Up To Cancer (SU2C) who's mission is to raise funds to accelerate the pace of groundbreaking translational research that can get new therapies to patients quickly and save lives now. SU2C brings together the best and the brightest researchers and mandates collaboration among the cancer community. By galvanizing the entertainment industry and athletes, SU2C has set out to generate awareness, educate the public on cancer prevention and help more people diagnosed with cancer become long-term survivors.
Bradford Beach in Milwaukee, WI will host the opening day of the event with an all day beach party and festivities will continue the following day at Pere Marquette Park in Muskegon, MI. The party will include food, drinks, SUP rentals and fun! T shirts and other promotional items to show your support are being sold on this website and also on event days. The party is scheduled to begin at 9:00 am on both days and is sure to be a great way to enjoy a day at the beach while showing your support for groundbreaking cancer research.

Not to be taken lightly!! Being one of the Great Lakes, a stand up paddle across Lake Michigan is a testament of endurance and mental fortitude. Lake Michigan is known to produce very large waves, chop and weather conditions that can change in an instant and has taken many ocean worthy vessels to its depths. Known as "the great inland sea "Lake Michigan has conditions very similar to our world's oceans which makes this journey one for the history books.
No entries have been received yet.
Results Select an event to view results.
Note: All live times are unadjusted and unofficial.
No entries have been received yet.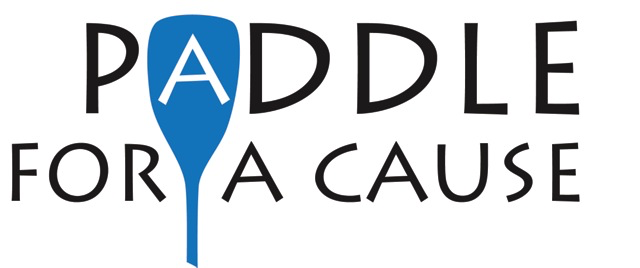 When:
Jul 18 to Jul 19, 2015
---