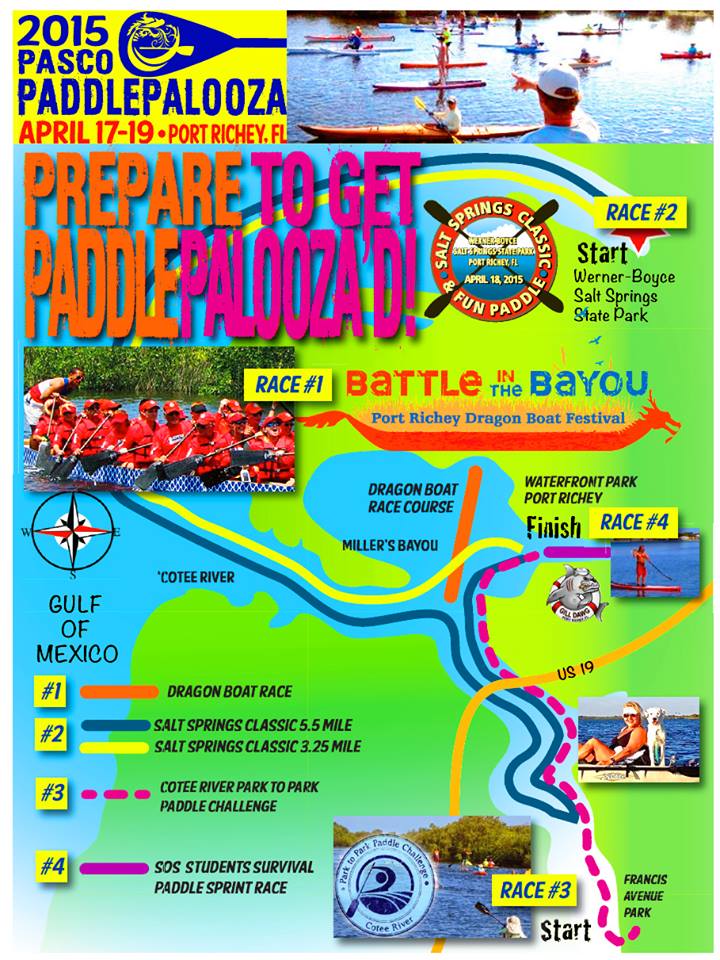 2015 Pasco Paddlepalooza
2015 Pasco Paddlepalooza is Florida's Gulf Coast premier mutli-watersport and music festival being held Friday, April 17th thru Sunday, April 19th. The watersport aspect of the festival consists of 4 separate races with the Battle on the Bayou Dragon Boat Race, Salt Springs Classic, the Park to Park Paddle Challenge and SOS Sprint Race. Between races - participants will be able to take in live music from a number of the local live music venues with a featured benefit concert on Saturday night by the Bearded Brothers. Proceeds from the weekend will go to support a number of local causes including the Bayou Business Association efforts to revitalize and reinvigorate the Bayou Business District www.bayoubusinessdistrict.com and to send kids to New Port Richey Parks and Recreation Summer Camp.  
No entries have been received yet.
Results Select an event to view results.
Note: All live times are unadjusted and unofficial.
No entries have been received yet.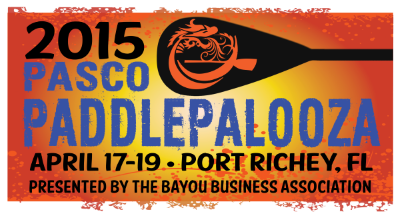 When:
Apr 18 to Apr 19, 2015