Race Prep Package - Gorge Downwind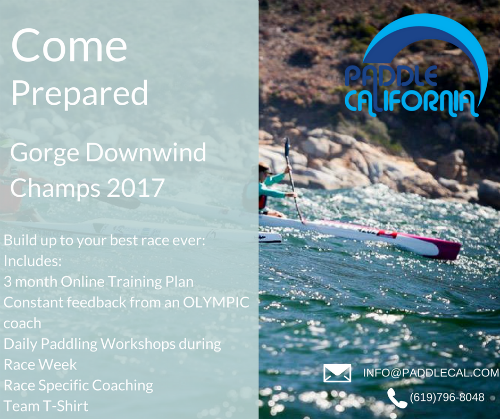 GORGE DOWNWIND CHAMPS - RACE PREPARATION PACKAGE
Join 2016 US Olympic Coach & SurfSki World Champion Michele Eray, & 2016 Olympian and multiple time Team USA paddler/surf life saver Maggie Hogan on a 3 month build up training plan towards the 2017 Gorge Downwind SurfSki Champs.
You will be coached via our virtual platform, receiving an event-specific training plan, drills to improve your paddling technique, and testing to track your progress.
Includes a 3 month subscription to our online training software, a Downwind Skills Workshop during race week, Team Paddle California T-Shirt.
What others are saying:
"Over the years, Michele Eray has established herself in a league of her own when it comes to both downwind surfing and coaching.
She has both been to the Olympics and coached Maggie Hogan who just qualified for RIO. This on top of her second to none surfing ability puts her in the unique spot of possibly being the most qualified Surfski coach on the planet."
Carter Johnson - Race Director & Downwind Legend
April17th: Online Training Plan begins
July 17-21st from 1-3pm: Choose a day to attend the PC Downwind Skills Workshop
* If Race Day falls on the 21st,we will swop that Workshop to Saturday.
This list is private.
Results Select an event to view results.
Note: All live times are unadjusted and unofficial.
No entries have been received yet.
MEET YOUR COACHES:
MAGGIE HOGAN has represented her country at 23 World Championships across 5 different paddling sports, making her one of the most capable multi-discipline athletes in the US.
Her current mission of qualifying for the 2016 Rio Olympic Games has been a success and a fantastic culmination of an impressive career.
A Pan-American and Canoe Sprint World Championship medalist, and Olympian, Maggie has proven herself on the international stage.
With a background in business (MBA and a degree in Bio-Psychology) as well as her impressive paddling skill set, Maggie brings balance to the Paddle California coaching group.
Since achieving an Olympic Final in 2008, MICHELE ERAY has spent the last 8 years travelling the world in search of challenging surfski races and beautiful places. Mixing it up to stay fresh, she has won World Championships medals in 5 paddling sports, culminating in winning the ICF SurfSki World Champs in 2013. Her background in sports therapy (BSc (Hons) Biokinetics) and coaching (ICF Level 3) led her to the US and a role with USA Canoe Kayak as High Performance Director. In the beginning of  2016, she turned her focus to coaching, and in August went on to become Team USA 2016 Olympic Coach. Her coaching philosophy involves trying to get the most out of her athletes while teaching them to maximize their abilities, and spreading the stoke of paddle sports across the globe.
Your 3 month training plan will be delivered via an online training platform, and your signup includes a 3 month subscription to Sportlyser.
We will prepare you specifically for the Gorge Downwind Champs, with a solid build up, drills to improve your technique, and testing to track your progress.
During the week of the Gorge Downwind Champs, you can attend a Downwind Skills workshop, which involves a 2 hour session aimed at improving your ability surf downwind!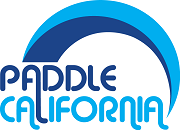 When:
Jul 17 to Jul 22, 2017
---