SUP Invitational- Key West 2014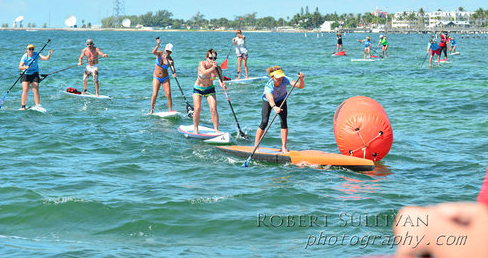 This is an INCLUSIVE EVENT!
Join us for a 2 mile paddle board and beach obstacle course to support Special Olympics Florida- Monroe County! You don't have to be a paddle pro to participate! 
Your race registration sponsors one Special Olympics Florida SUP athlete to have a FREE fun race weekend. We expect over 100 Special Olympics Florida SUP athletes from all counties in Florida! 
This amazing event is in it's 4th year and brings together Special Olympics Florida athletes from all across the state to participate in Stand Up Paddle Boarding. Everyone is invited to participate in the General Race and observe and/or volunteer with the Special Olympics Races! 
Do not want to race or cannot make the event??? Then use the donation links to help us make this event AWESOME for Special Olympics Florida Athletes. 
Email ruthholland@specialolympicsmonroe for more info on tax deductible sponsorship donations for this event. 
Need a place to stay? Click here! 
Booking.com has made a custom page just for you paddlers via the Southernmost Marathon that is also happening on the island this weekend!
Need a Board for the General Public Race Division? Lazy Dog is renting boards at $10.00 each with all proceeds donated back to Special Olympics Florida athletes! Contact them at 305-295-9898 to reserve your board!
The Mission of Special Olympics Florida- Monroe County is to provide year-round sports training and athletic competition in a variety of well-coached, Olympic-type sports for individuals with intellectual disabilities providing them with continuing opportunities to develop physical fitness and prepare for entry into school and community sport programs. Athletes experience courage, sharpen their skills, and enjoy new friendships with other Special Olympic Athletes, volunteers, and the community. 

Special Olympics celebrates what athletes CAN do, not what society believes they can't do.  This event is a CELEBRATION for all! The General Public Registration and donations will support Special Olympics Florida SUP athletes to have a free race weekend! 
It is truly a moving experience to watch an athlete perform their best and meet their personal goal.  Special Olympics athletes remind us all what sharing, giving, and happiness is all about. The Special Olympics Athlete's Oath is one that we should all live by …

"Let me win.  But if I cannot win,

let me be brave in the attempt."
Saturday Oct. 17
 --Check in and pick up Race Packets
Special Olympics Style Pre Party at Key West High-  You have NEVER been to a preparty like this one! Please plan to attend!
Dinner ($15.00 prepay only- no tickets at door) and Dance (Free)  
4:30-5:00 p.m. Check In
5:00-6:00 p.m. Dance (Free)
6:00-7:00 p.m. Dinner (prepay only, no tickets at door)
6:30 p.m.- Special Olympics Coaches Meeting     
Sunday Oct. 18- Race Day! (times subject to chance to accommodate for weather)
General Public Race Check In: please arrive  by 11 am to check in and receive your race number.
General Public kids race please arrive by 10 am to receive your race number
8:00 a.m. We will kick off the day with a traditional Special Olympics Florida Opening Ceremony,  parade 
of athletes and lighting of the torch. You do not want to miss joining in the  
recitation of the oath and 
experiencing
 this moving ceremony.
9:00 a.m.- Special Olympics Level 3 and 4 Athletes Races
11:00 a.m.- General Public Kids Race- less then a mile with a fun beach finish run, first 10  
across the finish line are awarded a medal! 
11:30 a.m.- Special Olympics Level 2 Race 
12:30 p.m. General Public Open Men's and Women's Race- a 2 Mile 
                  Paddle/Beach Obstacle
 Course Designed by Sue Cooper   
                   from Lazy Dog
First 10 finishers in each category are awarded a medal! 
1:30 p.m. Special Olympics Level 1 Race-- You do not want to miss this! These Elite Racers 
FINISHER AWARDS FOR ALL at the Finish Line! 
Special Olympics and General Public Awards Ceremonies will be held immediately  after each race. General Public race a fun event and may be untimed.  
Lunch will be FREE to all Special Olympic Athletes
Lunch for General Public will be served with a requested donation
Volunteers for the event are needed. Please contact ruthholland@specialolympicsmonroe.org for more info.
You will be able to volunteer AND race! 
Event Entries Click on an event to see who entered.
Results Select an event to view results.
Note: All live times are unadjusted and unofficial.
Maps coming soon! 
Special Olympics Florida Athlete Races will be held inside the swim zone of Higgs Beach with distances of .5 to 3 miles, with exact course to be determined closer to the event to accommodate conditions and ensure safety. All races will be a beach start and finish. 
General Public Race will be a 
2 Mile 
 Paddle/Beach Obstacle
 Course. All racers
 will be visible from beach. This is an UNTIMED fun race with finisher medals for all. 
All races are directed by Sue Cooper from Lazy Dog!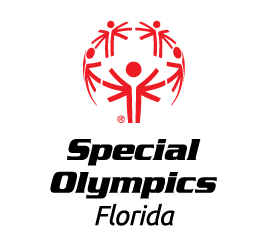 Where:
Higgs Beach,Key West, FL
---