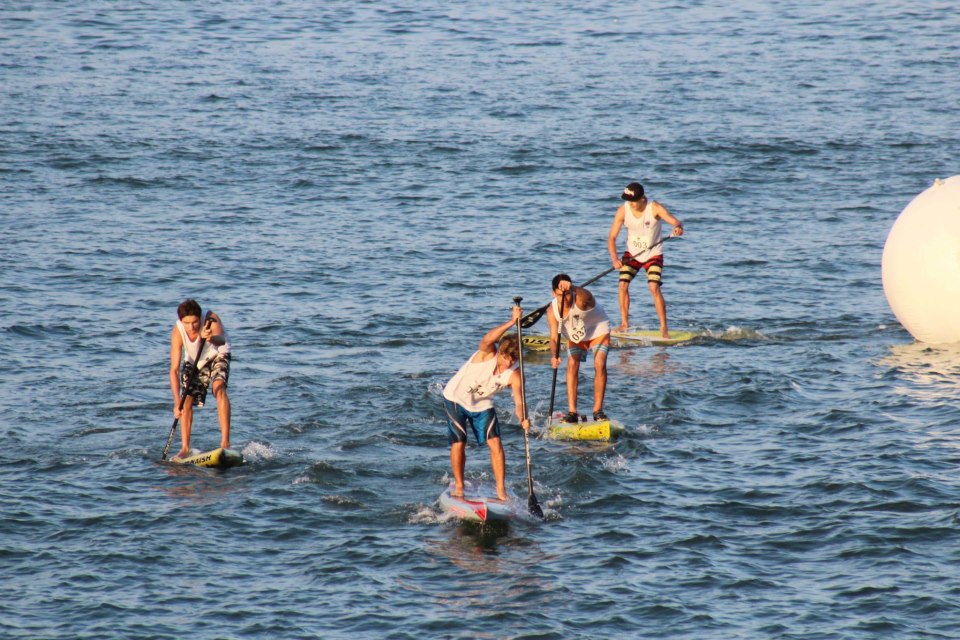 Selina SUP Games are coming to Playa Venao !
We are proud to invite all of you to a SUP extravaganza. 
A weekend of Fun in the Sun, Music, prizes and a whole lot of action, all happening at the beautiful Selina Hostel, Playa Venao.
featuring our special guest from Hawaii, world championship tour SUPsurfer - Mo Fritas.
Playa Venao's will not be the same again. 
Here's how you sign up :


See Ya in Venao !
Selina Sup Games Sign up
Selina SUP Games event schedule
Saturday, Jan 10th, 2015:
17:00 - Reception gathering. We will welcome Mo Freitas, all of the competitors and raise a toast to the opening of the first Selina SUP Games.
17:30 - Opening the on site sign-up for tomorrows Games.
18:00 – Clinica with MO
19:00 – SUP Videos/Movies on big screen
Sunday, Jan 11th, 2015:
7:00 - Meeting, in front of the pool, and handing out the competitors kits at Selina's cool van.
8:30 - End of on site sign-up and final preparations for the Games.
8:45 - Briefing the competitors and going over safety procedures.
9:00 - Official start of Selina SUP Games ( *the actual starting time might change due to weather conditions ) 11:00 - Scheduled finish time of the Games.
11:30 - Award ceremony. Handing out prizes for the winners.
12:00 - Competitor lunch at Selina's Bar & Restaurant. (3 options) 12:30 - Awesome Pool Party.
* Competitors of Selina SUP Games who would like to stay at Selina Playa Vebao during the event, will receive discounted prices on accommodations. We expect to be fully booked during the event. Now is the time to
book your stay at Selina Playa Venao.

Race Details :
The contest will be divided into 2 race classes:
Men and Women 12.6 Race Class.
Men and Women Open Class.
The race will take place at a 2.0km triangle shaped course marked with 3 buoys.
The starting point is on the beach, at the waters edge, in front of Selina hostel.
Men and Women from both the race class and the open class will start off together
The finish point will be at the inflatable finish gate, also at the beach, next to the starting point.
Depending on time, weather and schedule, a 4 paddler team relay race class might be added to the Games.
* 2 safety boats will be present in the water and secure the games.
** Beginner SUP'ers, with previous experience, are welcomed to join us and participate in the Games.
Cost: 45$
No entries have been received yet.
Results Select an event to view results.
Note: All live times are unadjusted and unofficial.
No entries have been received yet.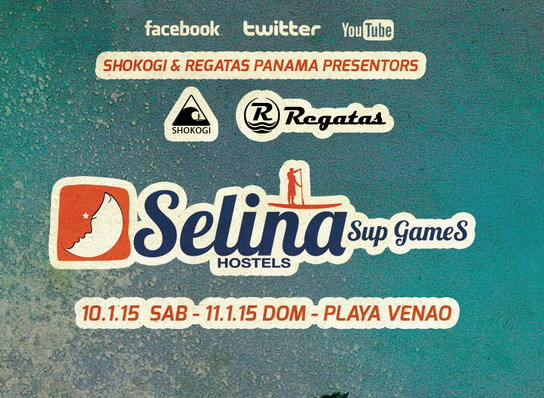 Where:
Playa Venao Hotel Resort, Pedasí township, Los Santos, Panama