Shark Bite Challenge

Take a bite out of all this event has to offer! From paddle races, to clinics, to fun parties – the Shark Bite will be sure to show you a great time!
This year, we celebrate 11 wonderful years of the Shark Bite Challenge. Please join us for some of the new events we've added! Check out the other pages on this site to see what all the fuss is about. The Shark Bite Challenge is a WPA Region 5 Sanctioned Points Event, and the first race on the Region 5 Schedule.
The Shark Bite Challenge is a fundraiser for the Friends of the Island Parks, a citizen support organization (and non-profit), that supports the efforts of Caladesi and Honeymoon Island State Parks. 100% of the profits of the Shark Bite Challenge & Paddlefest go right back into keeping these state parks beautiful. Nestled at the northern most point of Florida's most populated county, these parks represent what Florida used to be, and we are here to keep it healthy, untouched, and here for all to enjoy. In 2013, the Shark Bite Challenge hosted 250 paddlers of all kinds that participated in races, clinics, trips, lessons, and special events. We look forward to adding more participants to the 2014 event!!
Get the most updated info about our event by visiting our Facebook Page.
Friday, April 4th, 2014
6-8 p.m. – Welcome Party at Dunedin Brewery, Florida's oldest craft brewery, outside on the Patio. Pick up packets and register. Those who come get a free beer! 937 Douglas Ave., Dunedin.
At Sundown – Movies  in Pioneer Park, Downtown Dunedin.
9 p.m. – Seven Nations plays at Dunedin Brewery. Seven Nations is a seriously cool Celtic rock band. Join us for a fun night celebrating Dunedin's cultural heritage. Free cover.
Saturday, April 5th, 2014
8 a.m. Registration Opens
10 a.m. Shark Bite Challenge Distance Races (4 mile and 8 mile)
1 p.m. Surf N Turf Kids Race
4-6 p.m. Awards Ceremony in Downtown Dunedin
Sunday, April 6th, 2014
8 a.m. Registration Opens for all events. Save money! Register online!
8:30 a.m. ACA Sea Kayak Forum Begins, click here for info
9 a.m. Feeding Frenzy Technical Course SUP race
9 a.m. Epic Kayak's Introduction and Basics of Surfski Paddling Clinic Begins
10 a.m. Outrigger Canoe (OC6)  Races Start
10:30 a.m. Adapted Kayaking Clinic with Achilles International
11:oo a.m. Traditional Paddleboarding Clinic
PFD's and Leashes are REQUIRED for all on-the-water events.
Event Entries Click on an event to see who entered.
Results Select an event to view results.
Note: All live times are unadjusted and unofficial.
Here's a map of parking, registration, boat launch area, oc6 storage, etc. There will be signs directing you to the area inside the park on the day of the race. We realize that the beach has eroded since last year, so all races will be launching from a sandy spot and will have a water start and finish this year.  
Race maps will be posted closer to race date.
The Shark Bite Challenge is held at Honeymoon Island State Park, 1 Causeway Blvd, Dunedin, FL 34698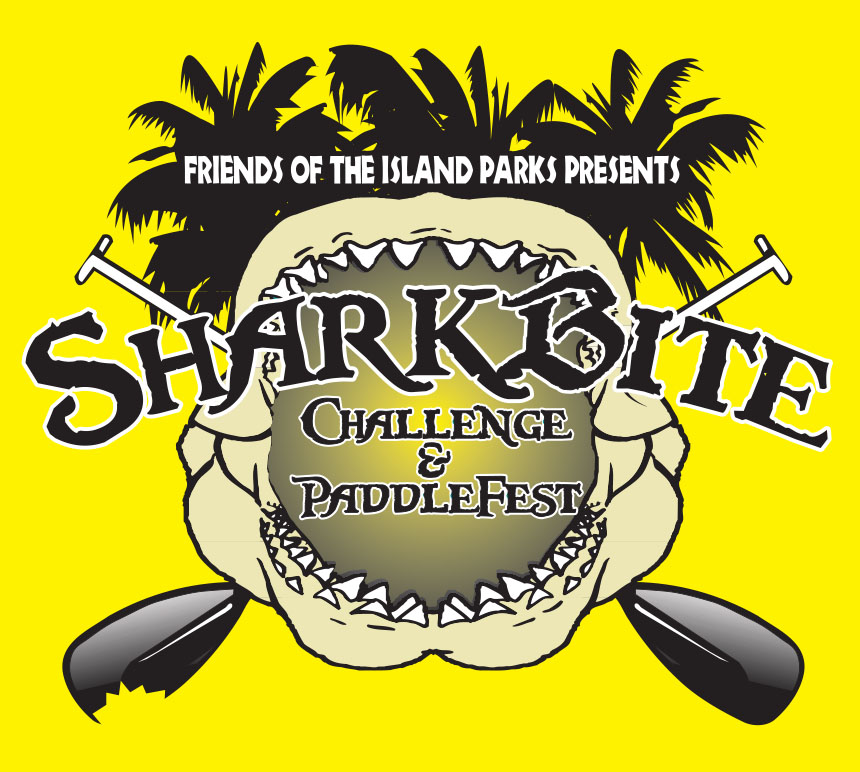 When:
Apr 4 to Apr 6, 2014
---