Sunset Beach Paddle Fest 2016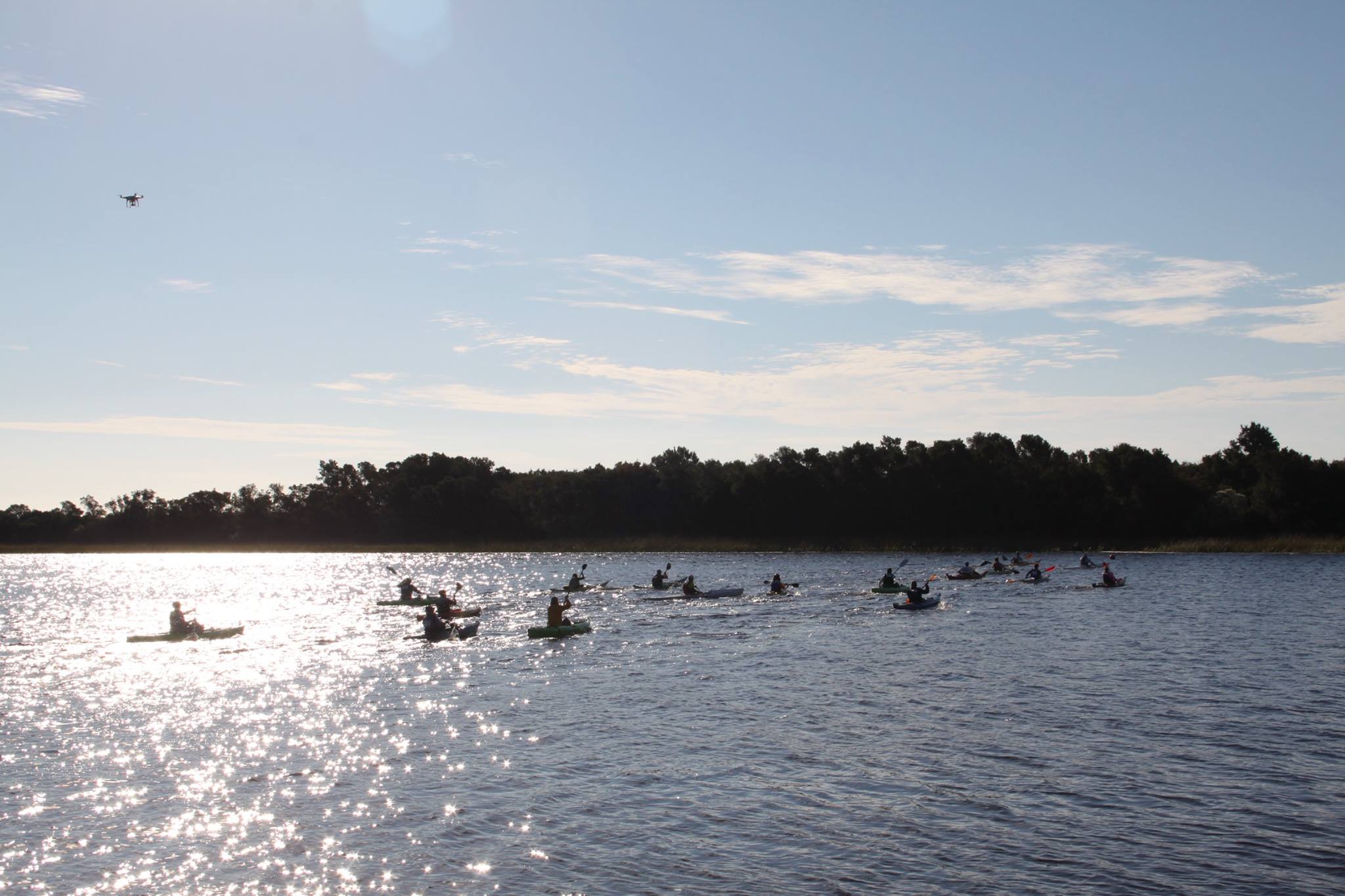 ** ONLINE RACE REGISTRATION HAS BEEN TURNED OFF AS OF 8:00 PM 9/23/2016. RACERS MAY STILL REGISTER IN PERSON TOMORROW AT REGISTRATION TABLE BETWEEN 10:30 AM AND 12 NOON.
The Sunset Beach Paddle Fest is a family-oriented event that will begin at 9:00 am with the opening of vendors' booths and last until 5:00 pm. Food and micro-brewed beer will be available at 11:00 and a full schedule of children's and adult activities will last throughout the day. The 9.5 mile Elite Kayak race will commence at 1:00, followed by the 9.5 mile Elite SUP race at 1:15. The Open 5.5 mile Kayak race starts at 1:30 followed by the Open 5.5 mile SUP race at 1:45. There will be categories for Elite and Open racers with awards for the top 3 racers in each category for male and female racers. There must be at least 3 racers entered in the Elite races by 9/22 or the Elite races will not be held. Any racers that entered the Elite race would receive a full refund if this occurs. The course winds through the picturesque marsh of the Intra-Coastal Waterway and will launch and end right at the park. The course will be marked by buoys at each turn.
The 1.9 mile Fun Paddle will begin at 3:00 and take a pretty, loop-shaped course through a serene area of the marsh. This event will be free for any who wish to participate.
Race Rules and Regulations
·         Each boat will be inspected by the race organizer prior to each race to ensure that there are as many working Personal Flotation Devices (PFDs) as there are persons on board.  PFDs must be usable and reachable.  They must not be torn, they must be the proper size and they may not be tied or taped in such a way that they cannot be accessed easily.  PFDs must be Type I, II, III or V approved by either the US Coast Guard or the state of North Carolina.
·         If PFDs are required to be worn, they must be worn as the manufacturer designed them to be worn.
·         Each boat must have at least one whistle while on the water.
·         Each boat will be inspected each time it goes out at the event.  If there are different races with different paddlers on board, each time the boat goes out it will have to be certified.  If the paddlers are the same, the inspection needs be performed only once.
·         Each boat will carry a minimum of one (1) bailer, which will be tied into the boat.  It is recommended that each boat have two (2) bailers, one tied on and one free.  When boats are inspected for PFDs, bailers will be checked also.
·         There will be a pre-event meeting for all participants where the race organizer will review the course, potential hazards, medical emergencies, communications and safety procedures.
·         The use of alcohol or mind-altering drugs by participants is prohibited prior to and during the race.
·         No paddler may interfere with another paddler. All racers must stay within the course. No racers may round a buoy in the wrong direction in order to gain an advantage.
·         All participants will be required to sign a Waiver and Release of Liability form when they check in at registration.
For additional information and to view the full schedule of events, please visit our website at:
10:30-12:00- Race registration (all racers will sign waiver at registration)
Mandatory safety meetings for all racers will be held 10 minutes prior to each race.
1:00- 9.5 mile Elite Kayak race
1:15- 
9.5 mile Elite SUP race
1:30- 
5.5 mile Open Kayak race
1:45- 5.5 mile Open SUP race
3:00- 1.9 mile Fun Paddle
Prizes for top 3 male and female racers in each category except Fun Paddle
Event Entries Click on an event to see who entered.
Results Select an event to view results.
Note: All live times are unadjusted and unofficial.
9.5 Mile Elite Course
The Sunset Beach Paddle Fest and all races will be held at the Sunset Beach Park:
206 Sunset Blvd. N 
Sunset Beach, NC. 
The park is right along the Intra-Coastal Waterway on the mainland of Sunset Beach.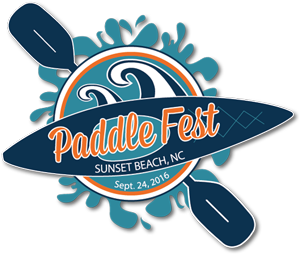 ---