Surf to Sound 2014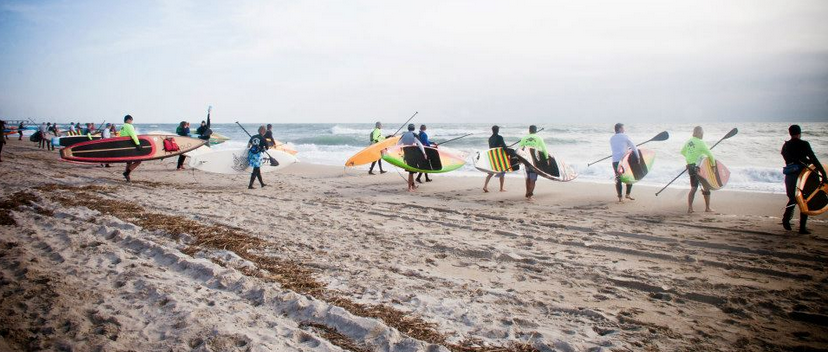 Event Venue Link for Reservations:
WE ARE WORKING ON PROCESSING REFUNDS FOR THE SURF CONTEST AND KIDS RACE THAT WERE CANCELED.
Dates:

 Friday, October 31 to Sunday, November 2, 2014
Venue: 
Blockade Runner Beach Resort
The Surf to Sound race is actually an entire weekend of fun for the whole family at the Blockade Runner in Wrightsville Beach. The race is presented by the Wrightsville Beach Paddle Club, organizers of the Carolina Cup. 

Races
Surf to Sound Challenge (Advanced | 6.5 miles) 
Advanced paddlers will perform a surf start, brave the open Atlantic Ocean, battle through Masonboro Inlet straits, navigate the channel currents behind Masonboro Island, before finishing the race sound side on Wrightsville Beach. 
Harbor Island Outer Loop (Intermediate | 4 miles) 
This scenic and exciting flatwater race will circumnavigate Harbor Island, taking in Mott's Channel, the Intracoastal Waterway, Lee's Cut and finally, Banks Channel to the finish line! (Direction dependent on weather)

Blockade Runner Flatwater Championship (Advanced | 9 miles)
A flat water race to challenge the endurance of paddlers who have been training all summer. Paddlers will experience inlet currents, the Intracoastal Waterway, and the scenic Harbor Island loop. 
Kid's Race
Saturday, 11:30
Registration fee includes t-shirt
Paddle Surf Contest
Head judge: Girard Middleton
Prizes: Men's and Women's (two separate classes)
1st place: $100
2nd place: $80
3rd place: $60
4th place: $40
Surf Contest Criteria (from Standup World Tour)
JUDGING GUIDELINES
The paddle is a tool and a big part of the sport therefore it is not just used to help catch a wave, but is necessary as a tool (aid) for riding the waves (similar to a Ski pole when skiing). A surfer must demonstrate board handling skills in the transition phase [description below] and the surfing phase [description below] of their performance, for it to be considered complete.

GENERAL JUDGING CRITERIA
A surfer must perform radical controlled maneuvers, using the paddle as a key tool, in the critical sections of a wave with speed, power and flow to maximize scoring potential. Innovative / progressive surfing as well as variety of repertoire [maneuvers], wave negotiation and use of the paddle to increase the intensity of the maneuvers, will all be taken into account when awarding points for SUP surfing. The SUP surfer who executes these criteria with the maximum degree of difficulty and commitment on the waves will be rewarded with the higher scores.

Divisions and Classes
Cash prizes will be paid to the top 3 to complete the Surf to Sound Challenge and Blockade Runner Challenge in Men's 14; and Women's 12'6. 
Other prizes will be awarded in each division.

There will be an "Under 17" division in all three paddle races. 
Clinics
Beginner SUP Surf
Date: Friday, October 31 12pm-4pm
Join the 2013 Men's and Women's East Coast Paddle Surf Champions for a Stand Up Paddle Surf clinic addressing basic and intermediate skills. This 3 hour clinic will cover skills necessary to have a fun and safe time on the waves or even enter the 2014 East Coast Paddle Surf Championships at the NC Surf to Sound event. 
Paddlers should be able to stand with good balance in a gentle ocean swell, have a solid paddling technique, and know basic turning. Flat-water confidence, a basic knowledge of SUP safety, and a SUP-surf board are must-haves! 
The course will introduce paddlers to ocean awareness including swell and surf forecasts, tides and currents, safety in the surf zone, board control, and surf etiquette. Paddlers will then take to the surf and learn how to get through the white water to the breaks where they will learn to catch and ride small waves. Paddle techniques including pivot turns, bracing, going down the line, using the paddle on the wave, and exiting the wave will be covered.
Limited to 15 participants.
Jessica Rando
BREAKING DOWN THE RACE COURSE: Tips, Tricks and Strategies.
Date: Friday October 31st 

10:00am-noon; 1-3pm
Topics to be covered include
-overview of the course and understanding how wind, weather, tides and currents affect the route
-race day conditions and what you can except on race day on each unique leg of the course
-setting up your board (fin choice, GPS)
-setting up and using a GPS - when and why you need it
-importance of starts and position on the line
-getting out through the shore break (there will be a practical component to this)
-paddling in ocean conditions (there will be a practical component to this)
The goal of this mini-camp is to have you guys COMPLETELY confident about the race course prior to heading out on race day and to have a strategy/race plan going into the race so you can have the best race possible!
Larry Cain Advanced Paddle Technique Clinic 
Friday, October 31, Blockade Runner

10-4
Description: 
This all-day session includes water and classroom time, personal critique and analysis. There are only 8 spots available. There is a lot of interest, so if you want in, register ASAP!
—Paddle stroke theory – dryland session featuring full explanation of theory behind effective paddling, including video of top Olympic paddlers and SUP racers
—Aerial Video of clinic participants
—Review of video of clinic participants – group session in which everyone's video is analyzed Larry
—Water session in which Larry works with participants one on one and in our small group
—Addressing issues raised in video one on one with each individual
—Useful technique drills and exercises in small group session
—Question and answer
—Follow up access to Larry through Paddlelike.me (A new paddle evaluation tool launching at the Surf to Sound)
Agenda: 
9:00 Meet on beach, sound side the Blockade Runner with paddle, board and pfd.
10-12: Video and drills 
12-1: Lunch (included)
1-3:30: Review video, return to water to work on personalized corrections do advanced paddling drills
3:30-4: Q &A
Friday, October 31
Costume contest!
12pm-4pm: Beginner SUP Surf Clinic
10:00 am-noon and 1-3pm: Jessica Rando Breaking Down the Race Course Clinic
10:00 am-4:00pm: Larry Cain Advanced Paddling Clinic
4 pm-8 pm: Check in and packet pickup
(Late registration.)
5pm-6:20pm: Trick or Treat through the Hotel and sponsor tents.
Face painting available too!

6:20-6:45pm: Games on the Ocean Side lawn. 
Skeleton scavenger hunt, the donut jump, and more!

6:45-7pm: Costume contest judging for adults and kids

7-8pm: Storytelling and s'mores 

Clinic
Saturday, November 1
Costume contest for all participants! Prizes from Coastal Urge
7:00am-8:00am: Late check in and day-of registration (timing tent, Sound Side beach)
7am: Pre-race yoga with Wilmington Yoga Center (Ocean Side Wedding Lawn)
8:00 am: Race meeting Harbor Island (Sound side beach)
8:30 am: Race start Harbor Island
8:45 am: Race meeting Surf to Sound (Ocean side beach)
9:15 am: Race start Surf to Sound
11:30-5pm: Board and equipment demos (Sound Side and Ocean Side)
11:30 pm: Kid's Race (Sound side)
12:00 pm:  Lunch  (Sound Side) Beer from Sierra Nevada
11:00 am-12:30 pm: Day of registration for Surf Contest (Judge's tent, beach)
1:00 pm: Preliminary heats in Surf Contest
5:30 pm: Dinner opens: Pig Pickin' and barbecue ($15 tickets available onsite)
6:00 pm: Awards
7:30 pm (or immediately after awards): H2mexic0 Movie premier
Sunday, November 2
7am-8am:  Late check-in and day-of registration for Blockade Runner race (sound side timing tent)
8:15 am: Blockade Runner Race Meeting
8:45 am: Blockade Runner Race Start
Awards for Blockade Runner after race
11-3 Special Lunch for purchase onsite ($13 Sandwich, chips, pickle, drink)
11:30 am: Surf Contest heats start
Surf Awards after surf contest
HUGE THANK YOU TO ALL OF OUR SPONSORS!
TITLE SPONSOR: JP Australia 
Carolina PaddleBoard Co 
Primary Capital Mortgage--Patty Davis
UB Super 
Standup Outfitters  
Tower 7  
Dock Street Oyster Bar  
Tops Athletics  
Spirit Designs  
Hobie 
Ian Balding 
Banx Block 
Wilmington Yoga Center 
Epic Marketing and Sales  
BLK BOX Surf 
Nah Skwell 
SIC  
Ohana Paddle Sports  
Distressed Mullet
Sierra Nevada
Coastal Urge
This list is private.
Results Select an event to view results.
Note: All live times are unadjusted and unofficial.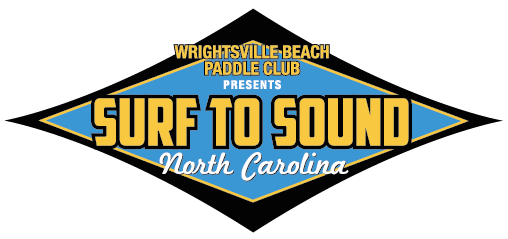 When:
Oct 31 to Nov 2, 2014
Where:
Blockade Runner Beach Resort, Waynick Boulevard, Wrightsville Beach, NC
---